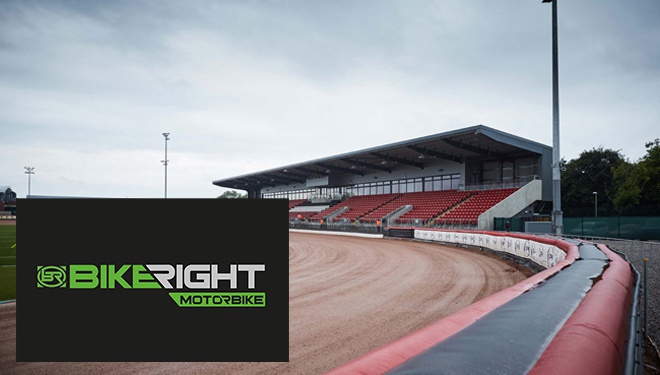 Belle Vue Speedway is delighted to confirm that Oldham-based principal partner James Briggs LTD has renewed its partnership with the club in 2021. 
And their BikeRight brand will remain the title sponsor of the Belle Vue Aces for the upcoming season.
The announcement comes as welcome news following a challenging 2020 season as a result of Covid-19, when all professional league racing was postponed.
Belle Vue CEO Adrian Smith said: "We are thrilled to be able to announce our continuing partnership with James Briggs LTD and are very excited to have them on board again in 2021.
"Last year was a challenging time for businesses worldwide and I am proud of all of the Belle Vue team that contributed to our being able to stage the amount of Speedway that we did.
"Our partners and sponsors were a vital part of us being able to race last year and we are massively grateful to all at JBL for their incredible ongoing support of our club.
"We, in turn, are committed to supporting them by bringing value to their brands; James Briggs LTD, Hycote and in particular BikeRight which will again be the title sponsor of the Belle Vue Aces."
Director of Speedway, Mark Lemon, added: "The enthusiasm of the JBL team, not only for Belle Vue but for Speedway as a whole, is fantastic.
"We are delighted that they have agreed to stay with us for another year."
Jim Miller, commercial director of James Briggs LTD, said: "We are very much looking forward to once again working with Belle Vue over the coming season.
"Even despite the challenges of Covid-19, their commitment to us, as a business, has never wavered.
"The interest in our BikeRight brand as a result of our association with the club has continued to grow and we are delighted to again lend our brand name to the Aces team.
"We're proud to continue our relationship with Belle Vue into 2021."