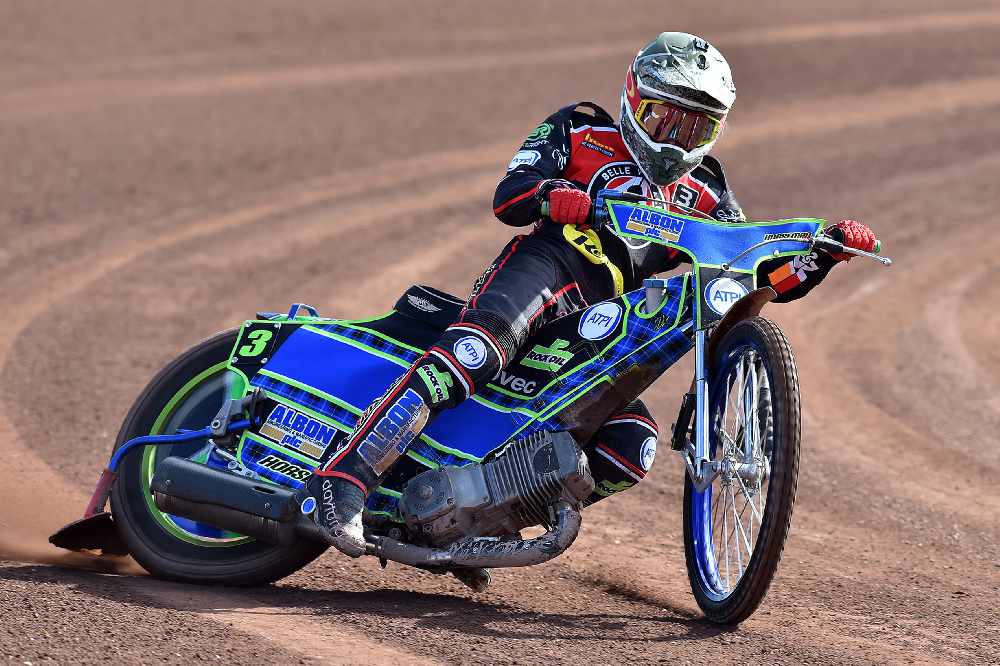 The fastest man in Manchester hopes to return to the National Speedway Stadium in a blaze of glory, following confirmation that Dan Bewley will take his place in the 2020 Peter Craven Memorial. 
20-year-old Bewley, from Maryport, shaved an impressive chunk off the previous National Speedway Stadium track record precisely one year to the day after breaking his femur; setting a new time of 58.18.
He returns to the BikeRight Aces in 2020 with big ambitions, both for himself and for the team, and is keen to put some of his newly acquired knowledge from racing in Australia to good use.
Director of Speedway Mark Lemon said: "What Dan achieved last season is nothing short of spectacular. He's a young guy and we know we've barely scratched the surface of what he's capable.
"We're delighted to have him as part of the club's season opener. He's the fastest man around this track and we, like the fans, love to watch his all action style around the National Speedway Stadium."
Also confirmed for the club's prestigious season opener is Sheffield and Eastbourne star Richard Lawson, who made the switch from Premiership runners-up Ipswich to top-flight newbies, the Tigers.
A track specialist at Owlerton, Lawson is especially keyed up to get in some laps around Belle Vue's beautiful circuit ahead of their local derby clash with Sheffield on March 30.
Aces boss Mark Lemon continued: "Richard is an exciting rider and is very enthusiastic about being a part of this meeting. He's got a real competitive edge and is not afraid to mix things up.
"Riding against guys like Crumpy and Kildemand isn't something that will daunt him, in fact he will relish the opportunity to prove himself against guys of international calibre!"
Bewley and Lawson join Jason Crump, Charles Wright, Peter Kildemand, Nikolai Klindt and Steve Worrall as confirmed starters for Belle Vue's tasty season opener on Saturday, March 21.
And with less than 10 spots to fill in the 16-strong field, supporters can expect further rider announcements to start coming thick and fast in the coming days.
Tickets for the event, on Saturday, March 21 at 7:00pm, are available online at www.bellevue-speedway.com and at the stadium box office on race night.