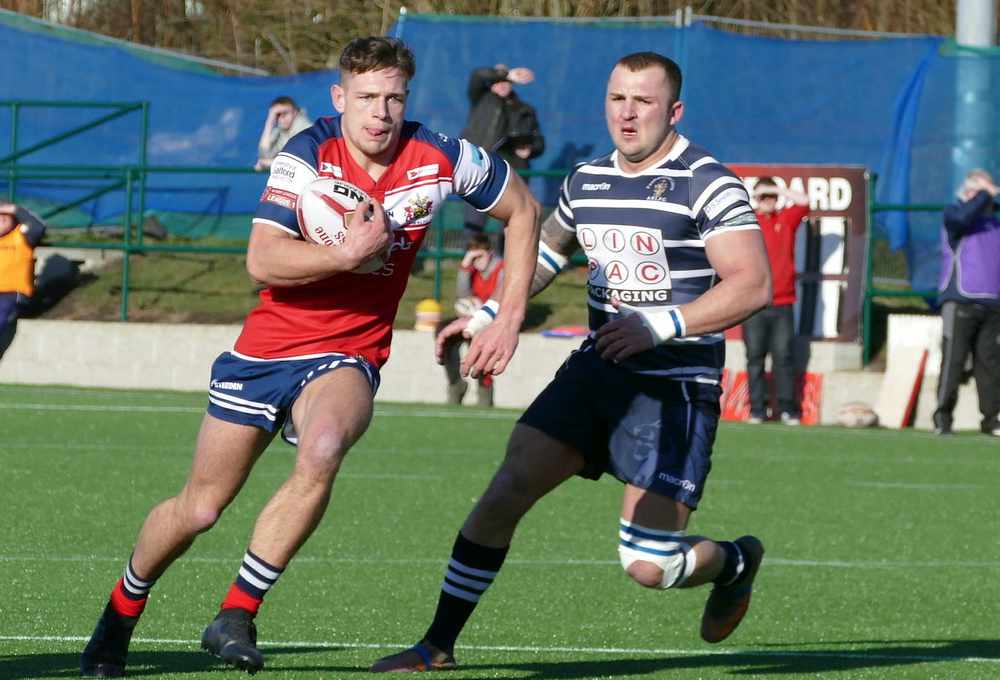 Tackling-machine Liam Bent, newly-promoted Oldham's 22-year-old back-row forward, is the latest member of last season's Betfred League 1 squad to sign a new deal for the Roughyeds' 2020 Championship campaign.
He averaged 46 tackles a match over 24 games in Oldham's promotion charge, which included 11 wins out of their last 12 games.
Said new head coach Matt Diskin: "He's got a great pedigree and he's an absolute workhorse. Players like 'Benty' can be a bit under-rated at times, but not by fellow players and their coaches."
​Voted fans' player of the year in 2018, Bent said: "It will be tough in the Championship, but we're a close-knit group and the challenges that like ahead will bring us even closer together . . . a bit like 'us v the rest of the world' if you know what I mean."
​To find out who fans have named as their 2019 top gun ring the club on 07904 898177 before 3pm today (Wed) or between 10am and 3pm on Friday to see if there are any tickets left for Friday's Awards Night at the Vestacare Stadium.
By Roger Halstead