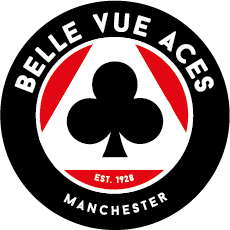 Belle Vue CEO Adrian Smith has updated fans on the current situation at the National Speedway Stadium.
The statement to the club's website read:
It is now approaching four months since the announcement that the start of the Speedway season was suspended due to the coronavirus outbreak.
In that time, and in order to get the virus under control, we have all personally needed to adjust to a different way of living so we can return to our normal way of life.
However, whilst this has been a difficult period for us all, at the same time, we have seen innovation, changes to working practices, increased community spirit and the chance to take stock of what we most value in life.
It is these positive actions that will hopefully see us return to the "new" normal inclusive of all of those things.
In relation to Speedway, the management team at Belle Vue want to stage Speedway racing in 2020. You may therefore wonder why communications have been limited during this period.
Well, other than the obvious reason that we are waiting on the Government announcement for professional sport to resume with spectators, there has actually been a lot of work ongoing behind the scenes; especially vital communications with our most important media partner – Eurosport.
Therefore, it is important that any messaging on these points is accurate and unified.
However, we note that last week's Government announcement on recreational sports return and recent statements and quotes from other promoters have prompted a number of queries for Belle Vue supporters and therefore, we wish to update our own wonderful and loyal supporters on our club's current position.
Belle Vue Speedway's owners, Mark and myself have been in regular dialogue and we are all in agreement that we want to see Speedway racing at the National Speedway Stadium in 2020.
This is supported by the stadium operator and Manchester City Council, who own the venue. However, any return to the stadium has to be commercially viable and made in line with Government announcements and guidelines as well as any other requirements that may be needed from the Sports Ground Safety Authority.
As has been reported, promoters have been working with the aim to resume league Speedway from early August but to do this we require the Government to announce that professional sport can return with adequate spectator numbers so we can operate in a viable environment.
So, we have to wait and hope that the Department for Digital, Culture, Media and Sport will, over the next couple of weeks, make that all important announcement which allows us to be in a position to resume league speedway in August.
We remain optimistic that a Government announcement will be made in time and if it is, we will be ready to react one way or the other.
In the meantime, Mark and I have submitted alternative proposals for Speedway events in 2020 and clearly whilst all our focus is in on league Speedway's return, should this not be the case, then we would hope that will we receive permission to stage other Speedway events at the National Speedway Stadium.
In any event, the National Speedway Stadium is looking forward to welcoming the FIM Speedway of Nations Final on the 24th and 25th October 2020 and we also hope to stage the 2020 British Final and Peter Craven Memorial before the season ends.
As have been mentioned in our previous communications for those who have already purchased tickets (seasons tickets, Peter Craven Memorial tickets or individual tickets for 2020 fixtures), please be assured that these tickets we will honoured when league season resumes or the re-staging date takes place.
We will also communicate further with our season ticket holder once we know what sort of league season is possible in 2020 and the options available to you.
Full details of the club's ticket sale terms and conditions can be found here.
We are hugely grateful to our supporters for the patience they have shown and for sticking with us during the period. We have received many messages of support not to mention load of ideas to get speedway back as soon as possible.
We appreciate every one of those messages and it is one of the most important factors that is driving our owners, myself and Mark to try and stage some Speedway racing at the National Speedway Stadium this year.
We have all coped with 4 months of restrictions so seeing out another couple of weeks should be easy for us and hopefully at the end of that, we will have received the right level of guidance that allows for Speedway's return.
Regards, Adrian