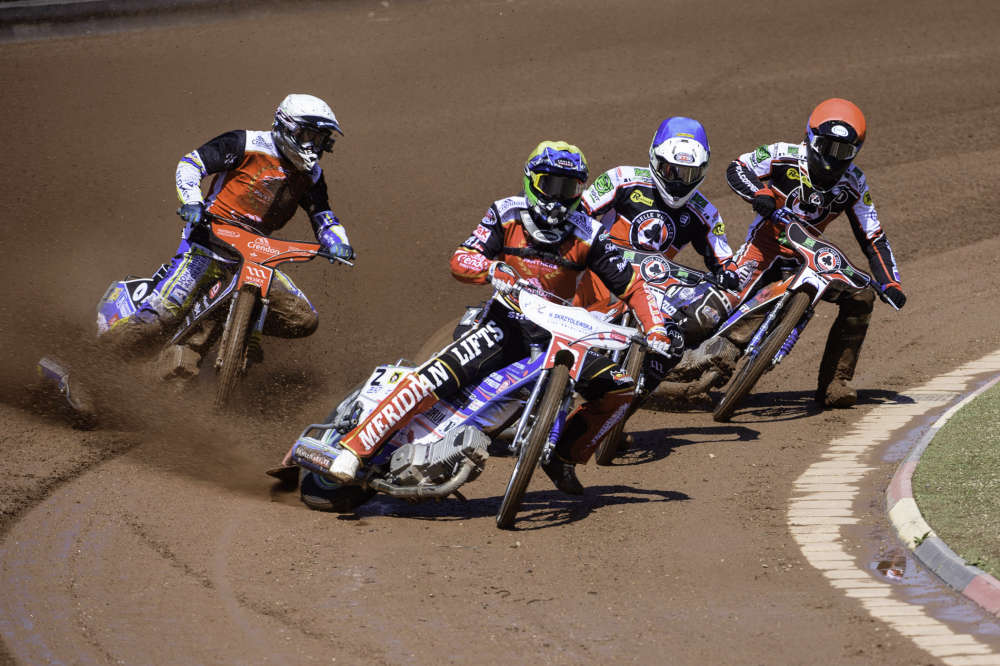 Belle Vue will journey to the East of England Arena tonight on the hunt for redemption following their recent home defeat to Wolverhampton at the National Speedway Stadium. 
The Bike Right Aces have already enjoyed great success against the Panthers this year, drawing first with them in Manchester before triumphing in Alwalton in May.
Their second trip down the A1 sees a slight shuffle in their opponents' riding order, with Ulrich Ostergaard advancing to No.1 while Chris Harris slips into the reserve berths.
But that isn't enough to faze the BikeRight Aces on their return to Peterborough's stomping ground, as team boss Mark Lemon
He continued: "We can't change what happened at home on Thursday, but we can certainly make up for it by replicating our previous successes at Peterborough.
"We have already seen what the boys can do there, and the fact that they have a slightly amended riding order is nothing that will disrupt our game plan.
"Nobody was more disappointed than the boys were with our result against Wolves and it has only served to motivate them to put things right at the East of England Arena.
"I have confidence in this team to produce a result. They have been working overtime in the last few days to iron out any issues and they are pumped up for this meeting.
"One bad result does not define our season. There is still a long way to go and I would urge our supporters to get behind these lads as they have always done when we go to Peterborough."
The Cool Running Colts pick up their NDL season in Manchester on Friday, July 28 as the first meeting at the National Speedway Stadium under unrestricted circumstances.
Tickets for all our remaining 2021 home fixtures are now on sale at bellevue-speedway.com and we strongly encourage our supporters to buy online, in advance, where possible.
PETERBOROUGH V BELLE VUE – MONDAY, JULY 19 @ 7:30PM
Peterborough 'Crendon' Panthers: Ulrich Ostergaard 7.09, Hans Andersen 6.00, Michael Palm Toft 6.33, Scott Nicholls (C) 5.81, Bjarne Pedersen 6.91, Jordan Palin 1*, Chris Harris 5.81; TM: Rob Lyon
Belle Vue 'BikeRight' Aces: Brady Kurtz 7.63, Richie Worrall 5.04, Steve Worrall (C) 5.40, Charles Wright 6.22, Dan Bewley 7.07, Tom Brennan 4*, Jye Etheridge 4.86; TM: Mark Lemon
Words Hayley Bromley
Images Ian Charles