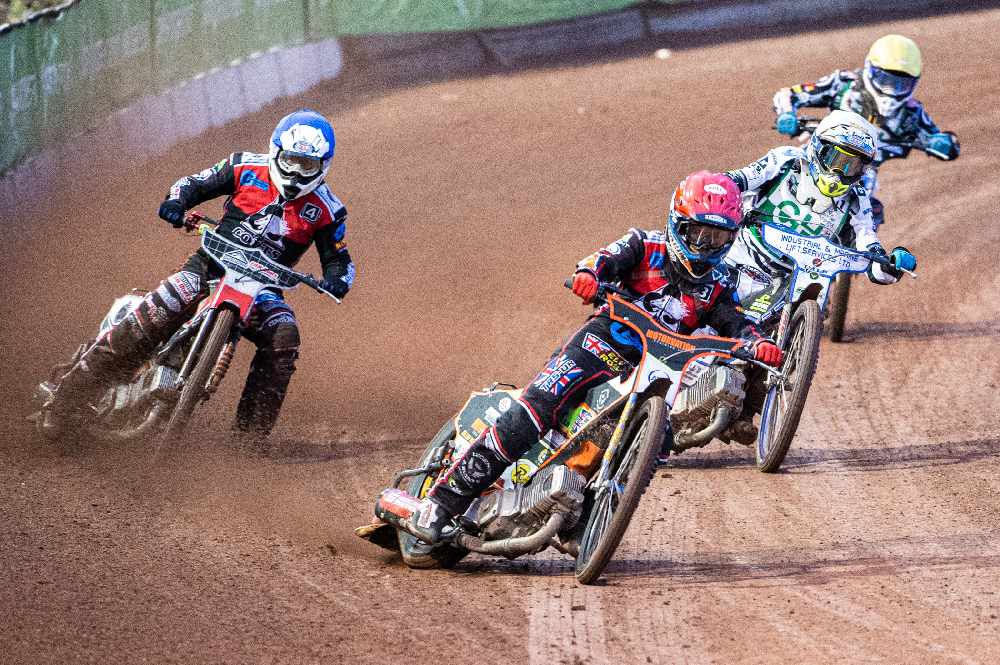 A dramatic 44-46 win over the Mildenhall Fen Tigers sees the Belle Vue Colts jump to the top of the National League table, but even more crucially they have put one foot in the 2019 play offs.
There was never any doubt that the Cool Running Colts meant business, and their hosts quickly discovered just how intent they were on securing precious league points from the West Row venue.
After 10 heats, the scores were tied at 30 apiece after the Fen Tigers defended a minor lead for the opening half of the afternoon, but it was the business end that the Cool Running Colts made count.
Kyle Bickley and Connor Bailey broke the deadlock in Heat 11 with an impressive 2-4 that put the lead in the visitors' hands; and from there, there was no recovery for the chasing Fen Tigers.
Team boss Steve Williams said: "I think we can all agree this result was even better than expected! We had our goals set out, but the boys went above and beyond and delivered a fantastic result.
"Mildenhall are a tough team at home. It's not an easy place to come to, and we certainly had no reservations about their strength, so the boys knew we had quite a challenge ahead of us.
"We had a team discussion at the interval, and we could see just how intent the boys were. They were talking to each other, sharing knowledge and helping each other. The spirit was impressive.
"Graham and I had faith that they could finish strongly so we kept encouraging them to go out there and do it, and that's exactly what they did, and if we can repeat that at home, we'll be very happy."
The Cool Running Colts can cement their place in the 2019 National League play offs tomorrow, September 2, when they return to the National Speedway Stadium to face Mildenhall at home.
Then on September 12, silverware is on the line for the Rentruck Aces when they face the Swindon Robins at home in the first leg of the 2019 Premiership Supporters' Cup Final.
Tickets for both home meetings are available at the stadium box office on race night, or online at www.bellevue-speedway.com.
RESULT – MILDENHALL V BELLE VUE – SUNDAY, SEPTEMBER 1
Mildenhall 'Manchettes' Fen Tigers 44:Ryan Kinsley 14, Jason Edwards 12, Henry Atkins 7, Matt Marson 5+2, Elliot Kelly 4+1, Arran Butcher 1, Charlie Brooks 1
Belle Vue 'Cool Running' Colts 46:Leon Flint 12, Jordan Palin 10, Kyle Bickley 8, Connor Bailey 7+1, Ben Rathbone 5, Danny Phillips 3+1, Ben Woodhull 1
Photo taken by Ian Charles