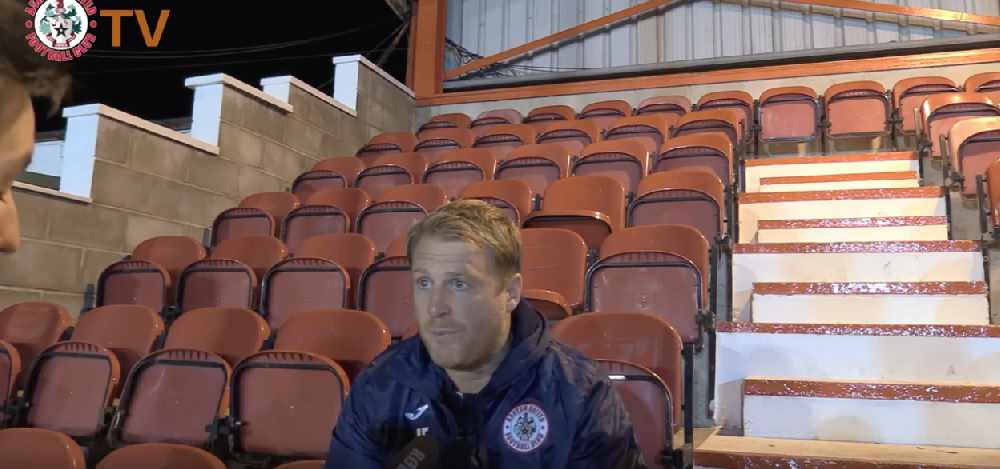 Ashton United manager Jody Banim admitted he was "massively relieved" after the Robins beat Tadcaster Albion 4-2 to earn their first win of the season on Tuesday night.
Ashton will host Pontefract Collieries in the FA Cup second qualifying round after seeing off the spirited Brewers at Hurst Cross.
The visitors, who held the Robins to a 2-2 draw in last weekend's original tie, took an early lead but Aaron Smith's first Ashton goal levelled it up just before the break.
Smith then put the hosts ahead but, after the Brewers equalised again, Josh Wilson and Steve Tames ensured they progressed after securing their maiden victory of the campaign in all competitions - at the seventh time of asking.
"I'm massively relieved," Banim told Ashton United TV after the match. "Obviously I think that's a monkey off our back now - getting that first win and playing so well after - I think - controlling 85 minutes of the game.
"Obviously we've had an awful start, a really poor start [to the game], we've conceded another really bad goal. But we settled into it then as the game went on. Even after being 1-0 down, after about 10 or 15 minutes, I thought there was only one winner and obviously that proved to be the case.
"We could have scored seven or eight with the chances we created - not just chances but they were great chances, really good chances! To be fair, fair play to Tadcaster. I think we were lucky to have another bite of the cherry to be fair - they probably did enough to win the game on Saturday.
"I said to Woody on Saturday that it could be a turning point for us - in getting that little bit of luck where the lad has gone through and should score and we should then lose the game.
"But we had another chance and we changed one or two things around. The players who came in did really well and made a difference for us, which is all you can hope for when you make those changes."