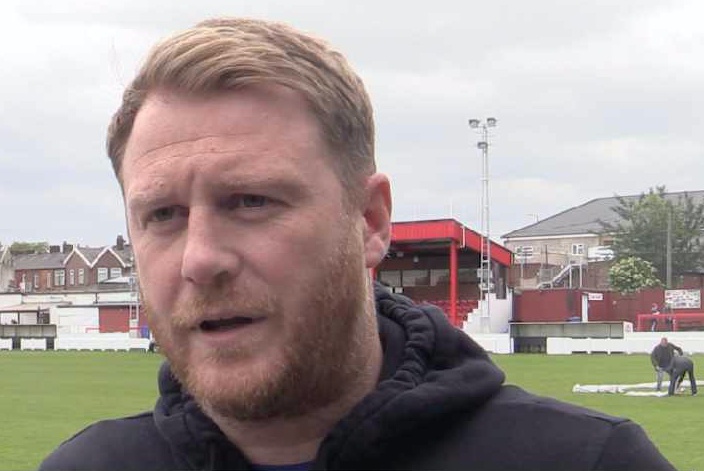 Former Ashton United manager Jody Banim has been named as Stafford Rangers' new boss.
A statement on the club's website read:
"Stafford Rangers are delighted to announce that Jody Banim has been appointed First Team Manager at the Boro with immediate effect. Banim has had a long and successful career in football both as a player and manager and relishes the challenge ahead of him. The club had a huge response in their quest to appoint a new first team manager and the conclusion of the extensive process, now ensures that another part of the jigsaw puzzle at Marston Road is put in place, ahead of the new season."
Jody will be joined in the dugout by Matt Hill, who joined Stafford in January 2019.
On being appointed manager, Jody told the club's website:
"Stafford Rangers are a massive football club and our objective is clear. We want and will bring back the glory days and we are proud to be part of the Boro. We have seen, during lockdown, the passion and the enthusiasm that fans have shown in supporting so magnificently the 'Stand Together' campaign and we want to be part of it."
Jody enjoyed a successful playing career with a number of clubs before moving into management at Ashton. He defied the odds and guided the Robins to the National League North in 2018, but was unable to keep the club up and suffered an instant relegation. New owners took over the Robins in the summer of 2019, and despite being equipped with a competitive budget, things didn't work out and Ashton struggled for the first few months and Jody left by mutual consent in November.