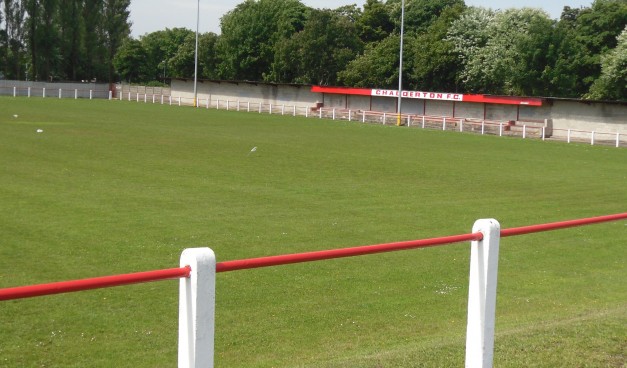 Both of Oldham's non-league sides were in action over the weekend with different results as Avro lost 1-0 at home to bottom of the league Litherland Remyca and Chadderton won 3-2 away at Ashton Town FC. 
Avro came into the game on a decent run of form and they would've expected to come out on top against Litherland who are bottom of the league.
The game was settled in the 29th minute after a goal from Alex Ryan after a great finish as his free-kick changed direction in the wind and looped over Jordan Lathum in the Avro goal.
It was a relatively quiet game with not much happening in the way of chances and the only other notable talking point was an injury sustained by Litherland Keeper Ben Morrow. A serious injury caused him to be taken off and according to their Twitter page, it was confirmed to be a broken leg.
Chadderton's fixture was a much more exciting game as their fixture involved five goals, controversy and a red card.
The first goal of the game came in the 4th minute as a mix up at the back saw the ball fall to Daley Woods just outside of the box and he drilled it home in off the post leaving Jordan Hadlow with no chance.
Chadderton pulled the game back level at 1-1 after the Ashton goalkeeper could only punch a cross into the path of Leon Iluobe who smashed the ball into the open net. This left the teams level at half-time.
Ashton reclaimed the lead in the 54th minute after a comical from Ben Matthews who deflected a header onto the bar but as it came out it hit him on the head and went into the net.
The Jordan Butterworth was sent off for Chadderton after he argued with the referee after his effort which looked to have hit the back of the net was adjudged to have not crossed the line.
In the 86th minute, Chadderton pulled level for the second time after a great ball in was finished calmly by Dillon O'Connor who slotted in at the near post.
Chadderton won the game in the 91st minute Scott Cullen nodded in a delicious free-kick to snatch the three points.