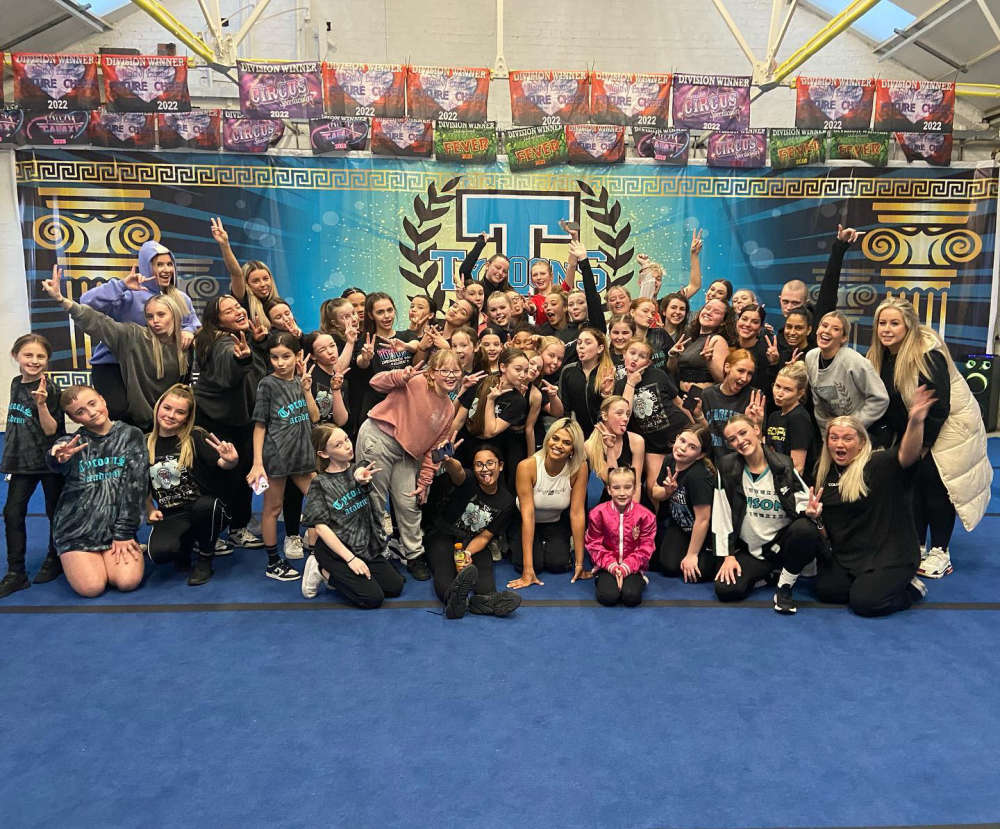 After a turbulent few years and many dispiriting setbacks, the TCA Tycoons are having a flippin' good time in their new, permanent home.
The Cheer and Dance Academy, which is owned by Jane Wood, was left in disarray four years ago when a fire destroyed their previous home at Ray Mill in Stalybridge.
After spending a period of time in different locations to continue training, Jane found a new facility, which is based on Grosvenor Street in Stalybridge.
The Tycoons celebrated the one-year anniversary in their new HQ on April 12 and marked the occasion with a workshop delivered by globally respected dancer, Kirsten Dodger, who featured in the video 'Sorry' by Justin Bieber.
Although Academy HQ is the home of the Tycoons, its aim is to bring the community together and enhance wellness either by fitness classes, community groups, courses on wellbeing, and hiring space at the studio/gym.
After a testing period for everyone over the past two years, Jane is confident that the new facility, with its array of services on offer, will help the local community in a positive way. Speaking to Reporter Sport, she said: "Academy HQ is a community interest company, it's not for profit and it's the home of the Tycoons Allstars. Ultimately, we spend a lot of time here, but during the day we are a wellness centre and we concentrate on bringing the community together in a social setting and generally just improving positivity.
"We work with Active Tameside and we host the Fuel 4 Fun holiday camps in conjunction with them, so if anyone is on free school meals they can attend these camps free of charge.
"We've run some courses for coaching development, and we've had help through bursaries when it comes to that.
"We won some funding from Action Together, which enabled us to run the Young At Heart Club for the over 50s. That takes place on a Thursday and within that we run a Tai Chi class. We've got lots of exciting projects coming up as well. After the pandemic it's really been about bringing the community back together and getting people interacting, which I think is really important."
As much as Jane is loving her new role within the community, her main passion rests with the Tycoons - a business she established 16 years ago to great sucess.
The Tycoons' mission is to provide the best experience to athletes of all ages and skill level.
Taking place in a fun, positive and friendly environment, the sessions aim to develop teamwork, commitment, self-confidence and personal character.
Despite much focus being placed on having fun, the Tycoons are extremely competitive as the trophy cabinet at Academy HQ attests to.
More silverware was added recently with three national titles brought back from the British Open Championships in Nottingham.