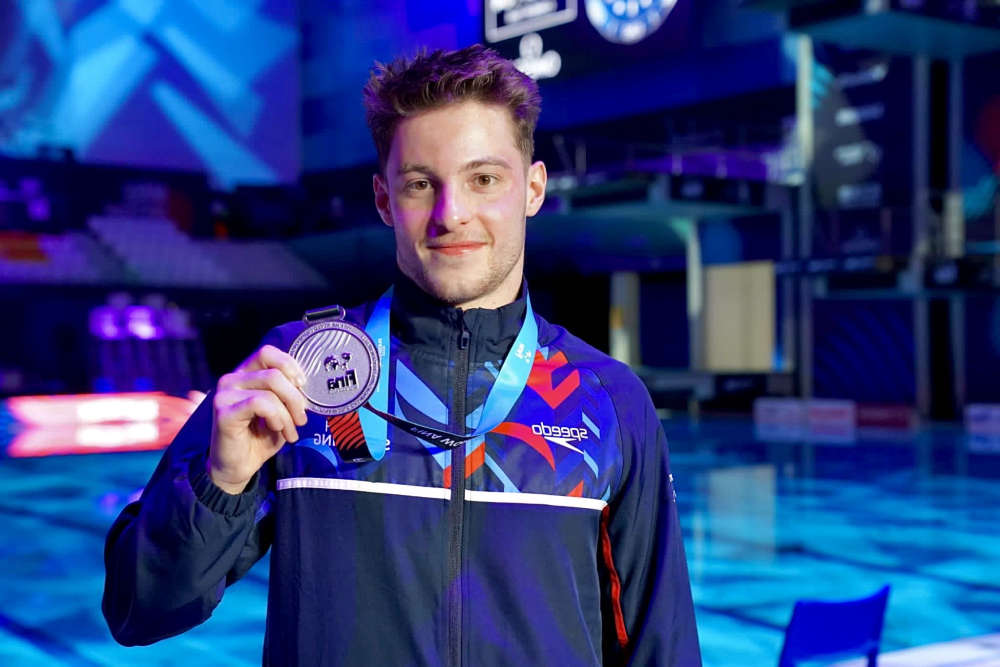 Putting in a stunning performance at the World Championships and returning home with a silver medal, Ashton diver Anthony Harding will now set his sights on the Commonwealth Games.
Showing impeccable talent since childhood, Anthony began diving when he was just six years old. Now, aged 22, he is taking every opportunity to prove his worth, already boasting a successful career.
Born in Ashton, Anthony first began diving at Oldham Leisure Centre before moving to the City of Leeds Diving Club aged 10. Here, he was able to work with better coaches in one of the most successful centres in the country.
As a child, he juggled both school work and his sport. His days would often feel extremely long, with early wakes and late returns.
"It was difficult when I was younger, I would wake up at 7:30 in the morning and get home at 8pm, school all day and then straight to Leeds to train.
"I was lucky to be at a high school where my mother taught, so she was able to help me quite a lot, getting me some extra work to complete while I was out of school.
"Secondary school life was really tough with my parents spending a lot of time travelling to and from Leeds," Anthony said.
To accommodate his training schedule, Anthony moved to Leeds when he was 16-years-old, completing his college course in the city and allowing him to have some more freedom.
This change, he says, was made easier by the fantastic support from his family.
"My parents have always been amazing and have helped me through everything, even when I'm away from home. They've been a massive part of my journey to get me to where I am."
During his junior career, Anthony saw his talent grow, competing at the 2018 Youth Olympic Games in Argentina and coming away with a silver medal in the 3m springboard event.
"My last competition in juniors, when I was 18, was the Youth Olympic Games. This went really well, and I thought I had made a massive step towards going forward into seniors.
"But the springboard team for men in Great Britain is really tough to get into. The Olympic team is especially hard to break into and I never really got that opportunity over the last three years.
"Covid really impacted this for me, and international competitions were stopped for over two years. But, I've remained patient in trying to wait for an opportunity," he says.
Partnering with Jack Laugher, Anthony has now been given the incredible opportunity to compete on a prestigious level. Their success has already begun, showing their level at the World Championships in Hungary.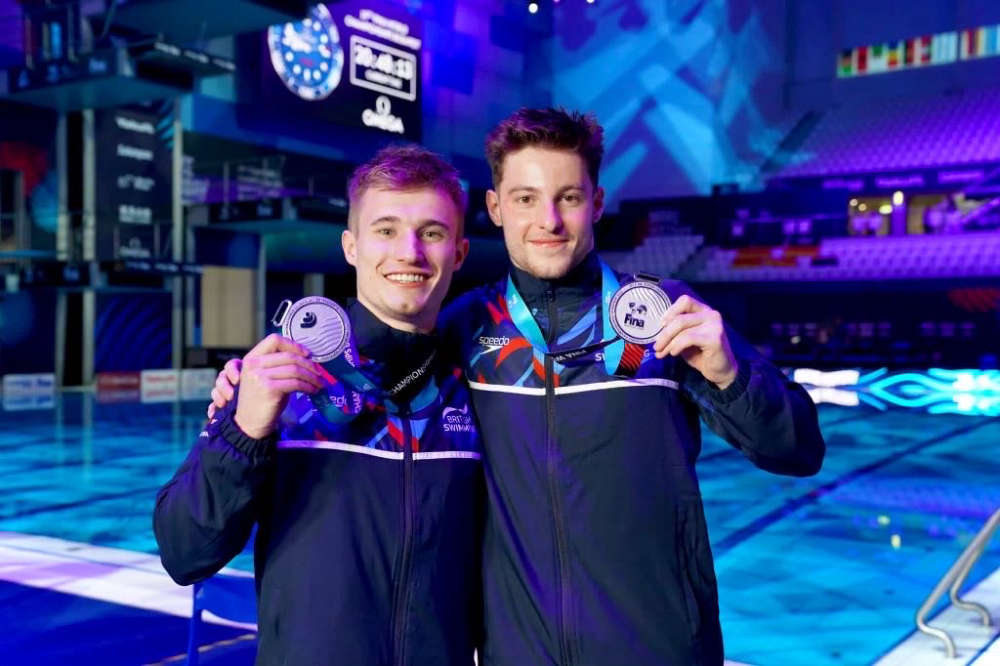 "This was Jack's sixth World Championship and only my first, so it's thanks to him that we got here and I'm so grateful.
"It was always my goal to be at a competition like that, and to come away with a medal is amazing.
"With it being our first international together, I was not expecting a medal at all, and we've got many more competitions to come before the Olympics in 2024. To do a performance like that in our first meet is amazing," Anthony said.
Ticking the World Championships off his bucket list, Anthony is now beyond excited to take on the Commonwealth Games.
Hosted in Birmingham, the young athlete is looking forward to having his family and friends at the Games, setting his expectations high after his recent success.
"I'm really looking forward to it and my expectations are high after doing well at World's. It will be great fun and the experience will be fantastic.
"This will be my first Commonwealth Games and I'm excited to compete with Jack."
Anthony and Jack will be looking to qualify for the 2024 Olympics in the near future, again striving to show just how talented they are as a pair.
This would be an ultimate dream for Anthony, making the GB squad for the Olympics has always been his goal. He hopes to make it to the Games and stand on the podium.
Taking the huge step into his senior career, the Tameside athlete has proven to earn his place on the global stage, making a splash at huge competitions.
Want more local sports stories?
Head to https://www.questmedianetwork.co.uk/news/sport/ to see more of our coverage - from community and non-league football to local and county cricket, boxing, athletics, basketball, Esports and golf.