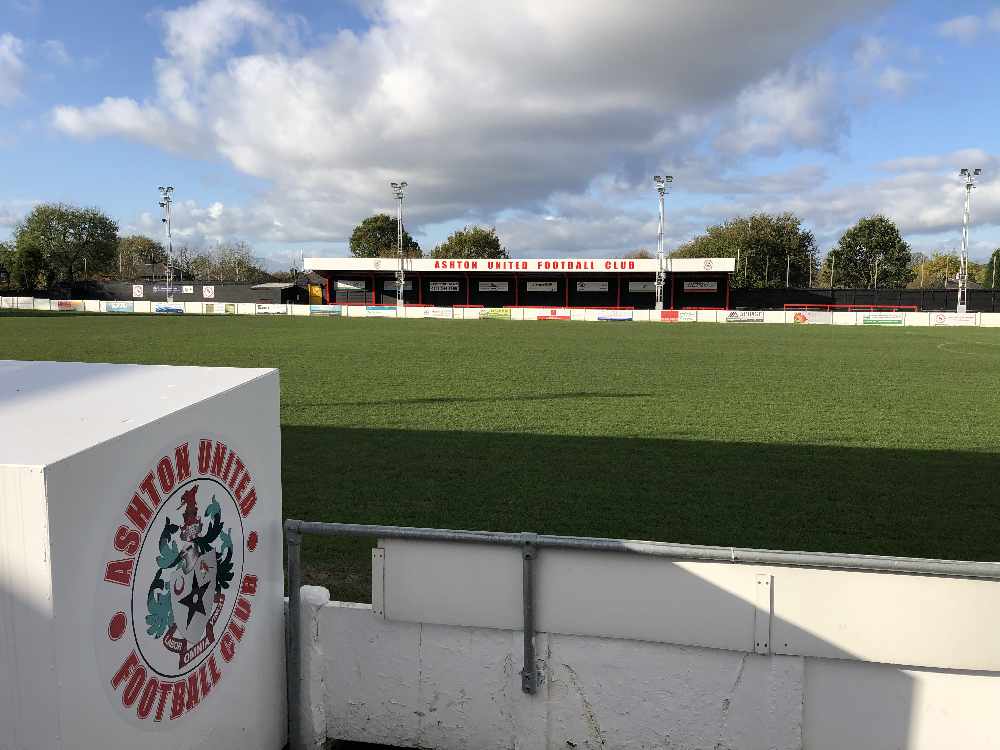 Ashton United have announced new dates for a number of fixtures in the coming weeks.
The BetVictor Premier Division strugglers confirmed the changes, rescheduling games that were postponed earlier in the season.
The Robins had endured a relatively flat start to the new year, drawing 0-0 with neighbours Stalybridge Celtic and losing 2-0 to league leaders South Shields, before coming from behind to beat bottom-club Stafford Rangers 2-1 at Hurst Cross in their most recent outing. But they still sit 21st in the table.
Here's a closer look at the Robins' re-scheduled fixtures...
Tuesday 4 February - Atherton Collieries (A)
Ashton will travel west to face Atherton Collieries, who currently sit in 16th place and are not entirely safe from being dragged into a relegation battle themselves as they sit precariously on 25 points.
However, Atherton have fared better in their past three league games. They saw off Lancaster City at home before drawing with Warrington Town away. More recently, they comfortably beat Stalybridge Celtic 3-0 at home.
Saturday 15 February - Warrington Town (H)
Instead of facing Gainsborough Trinity as planned on this date, Michael Clegg's side will instead be taking on Warrington Town at Hurst Cross.
Warrington are doing well in the division and are currently sitting in a play-off position, in fifth place on 39 points.
They most recently beat fellow play-off challengers Radcliffe FC, 1-0 at home. Before that, they hosted Atherton Collieries in a 1-1 draw, which followed a thrilling 3-3 draw at Bamber Bridge on New Year's Day.
Tuesday 18 February - Matlock Town (A)
Fellow strugglers Matlock have lost their last three league games and sit in 18th place. Matlock saw out 2019 with a 4-2 loss at home to Derbyshire rivals Buxton and begun the new year with a 2-1 loss away at Gainsborough Trinity.
Currently only six points above the drop zone, this fixture could provide another good opportunity for the Robins, who will definitely be looking to beat the teams around them in order to have any hope of staying up.
Saturday 7 March - Scarborough Athletic (H)
Scarborough are still searching for their first win of the new year, having drawn against Nantwich and Stalybridge Celtic and losing 2-1 away at South Shields on New Year's Day.
However, they are a side who are sitting comfortably in mid table in 11th place, and they will be a tough nut to crack having not lost a game since November to date.
Tuesday 10 March - Mickleover Sports (H)
Mickleover lost their last league game, 5-2 away at South Shields, yet they are also comfortably in 10th position.
They won their first two league games of the calendar year, against Stafford Rangers and Nantwich Town 1-0 and 2-1 respectively.
Tuesday 24 March - Gainsborough Trinity (A)
Gainsborough sit just above the drop zone on 22 points, and this will surely be another game that Ashton will look to try and win to give them every hope of survival.
Trinity have started the year well with two home league wins and a draw at home against Whitby, and although they may be one of three teams in the league to have only won five games this season so far, they may well be a different prospect in two months' time.