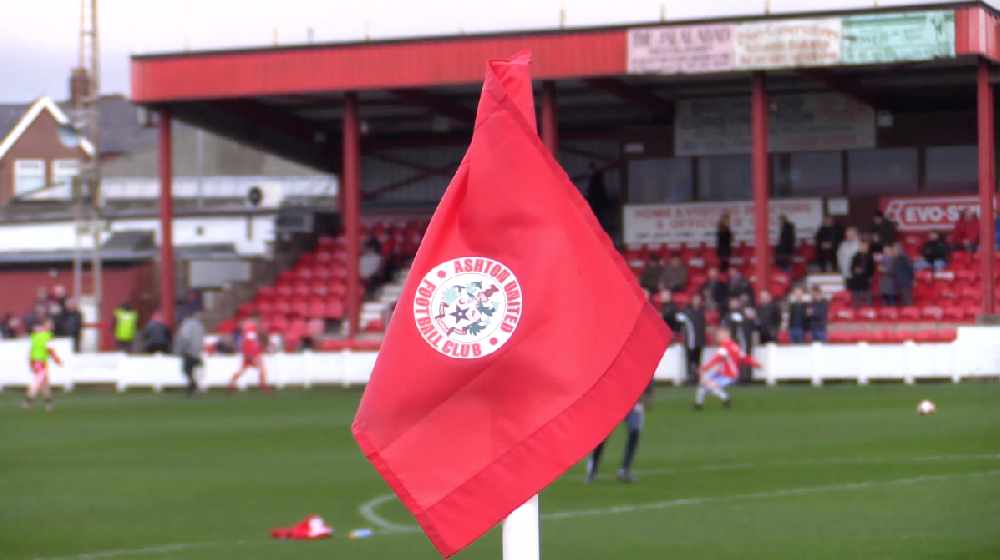 NPL Premier Division: Witton Albion 1-0 Ashton United
Another frustrating evening for Ashton saw them leave Witton pointless despite dominating the possession for much of the 90 minutes. The surface was slick due to some late rain and in front of a crowd of 325 Albion moved onto the attack with Will Jones just being dispossessed by Tom Warren after Callum Saunders had been flagged onside.
A long clearance then saw a header drop to Liam Tomsett who rifled an effort narrowly wide and Adam Senior almost repeated his goal from Saturday as he sent his header from a corner bouncing over. Jordan Hulme then made space before dragging his shot just wide with the visitors well in charge at this point and at the other end McKenna saw his cross knocked too close to Martin by Josh Wardle before Jebrin's cross was side footed well wide at the far post by Nugent.
A great run into the area by Harvey Macadam after the restart saw Bentham screw his effort totally off target and Ben Hardcastle just failed to get a touch on Tomsett's swinging cross into the box. Ten minutes into the half the opening goal arrived as James Lawrie floated a free kick to the far post where the sliding figure of leading scorer Callum Saunders guided it home.
A dangerous cross by Ashton sub Florian Yorsian saw Greg Hall drop the ball under pressure and Hardcastle turned inside before firing wildly wide on his left foot. Yorsian's next cross was fired just too far ahead of Hulme whose scissor kick then went over the top from Hardcastle's cross as the home defence held out to take the points.
Ashton Utd: Martin, Senior, Warren, Coates, Baird, Macadam, Hardcastle, Brewster, Bentham, Hulme, Tomsett (Yorsian 60). SNU: Mee, Tserpes, Anghel, Bianga.