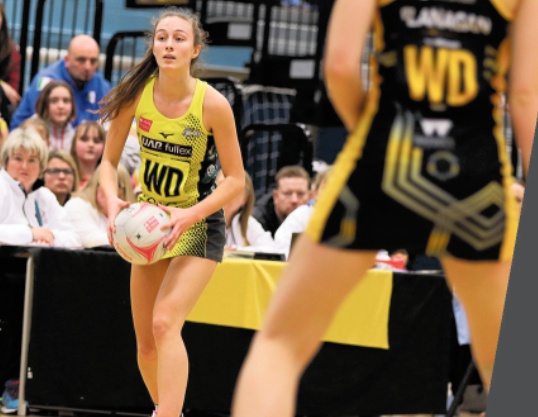 Tameside Netball Club's Amy Carter helped England to a third place finish at the Vitality Netball Nations Cup.
The 21-year-old, who helped Manchester Thunder claim the Vitality Netball Super League title in 2019, made her first appearance for the senior side in the last quarter of the 48-64 defeat to New Zealand, before also featuring three days later in the narrow 66-70 defeat to Jamaica Sunshine Girls.
Defeat meant England were deprived the chance of featuring in the final, although they battled it out against South Africa for the bronze medal on Sunday, January 26.
Amy started her first game for the senior side and put in a fine performance to secure a 65-63 win.
Featuring for England in the competition was the culmination of years of hard work for Amy, who was coached by Paul and Sarah Harper at Tameside, before going on to enjoy great success with England at under-17, 19 and 21 level.
After a few tours of South Africa and New Zealand, she was named in the Futures programme and has been there for the last two years.
Amy plays for Tameside's Premier One squad, who return to action on Sunday with a visit to Academy.
Tameside are currently fifth in the league table, having won six and lost six of their opening 12 games.
Meanwhile, rivals Oldham currently lead the table having only lost one fixture all season.
They are on course to retain their title as the best in the division once again.
Oldham host Weston Park Blades on Sunday who are seventh in the table.