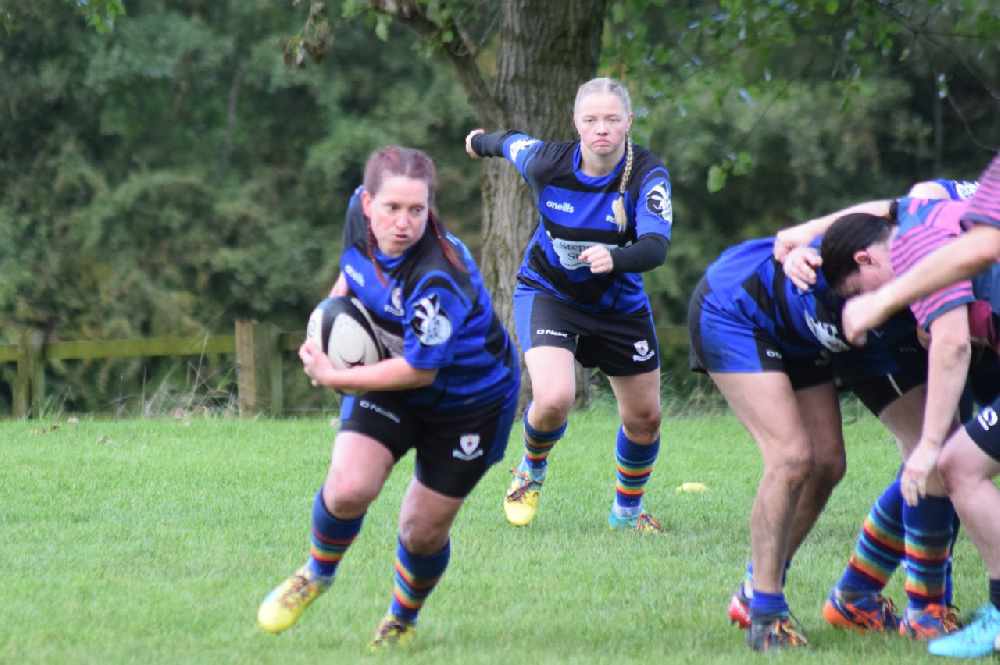 Glossop Amazones 42 v 37 Rotherham Ladies
Glossop's first match of the season was a thrilling home win against a competitive side from Rotherham. The visitors' numbers were depleted so, in the great team spirit that encapsulates good sportsmanship found in Rugby, Amazones offered a player to Rotherham.
Glossop opened their account with two quick tries from fullback Fiona, but Rotherham were not to be put aside so easily and came back to score one of their own. Conversions were proving elusive for both sides.
The game was split into 3 x 20 minute periods and was evenly matched throughout. Into the last period and Rotherham were two points ahead courtesy of a first successful conversion, Glossop scored again and the conversion put the hosts five ahead. However, Rotherham hit back and the score was levelled. The last couple of minutes were very competitive and there was some good tackling by Glossop. Nifty foot work followed by a powerful drive saw Katie go over, but the conversion was missed.
Amazones Team: Laura Edwards, Alex Gradwell Spencer, Jen Walton, Lucie Turner, Liz Collier, Hannah James (VC), Katie Haley, Caroline Thornhill, Jess Harbut (debutant), Fiona Armstrong (C). Subs: Karmen Brennan, Kathryn Partington-Smith (debutant), Kirsty Lownds,
Scorers: Fiona Armstrong 4 tries, Jen Walton, Liz Collier, Katie Haley and Hannah James 1 try each (Hannah also scored 1 for the opposition whilst boosting their numbers but we forgive her) Conversions: Katie Haley x 1
Amazones player of the match: Fiona Armstrong (C)
Report by James Tole