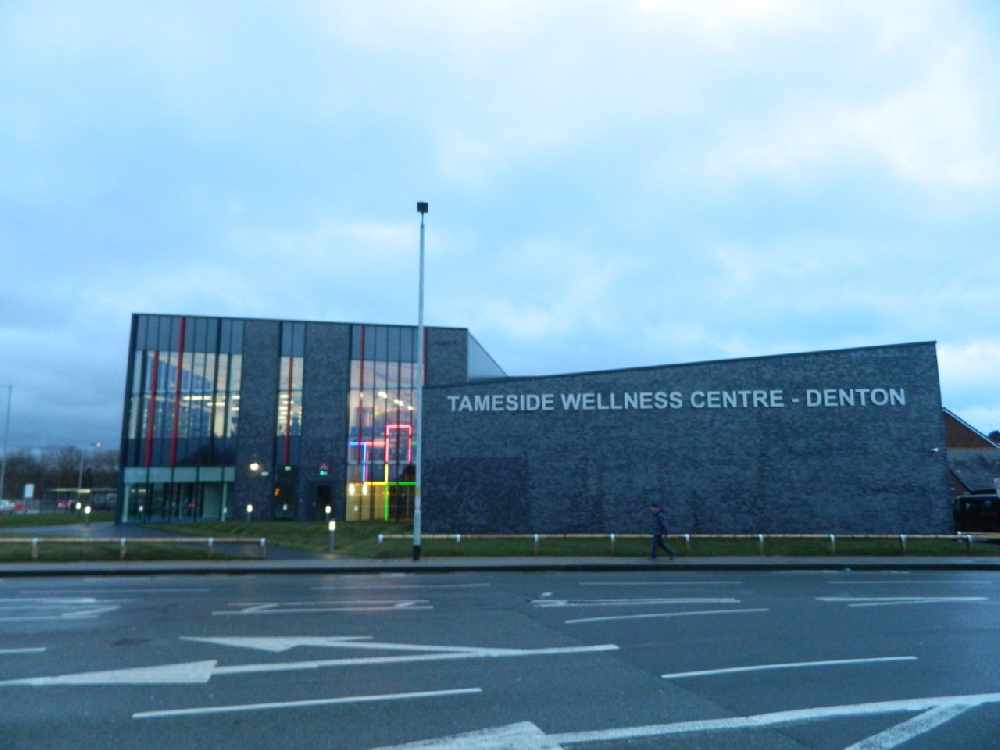 Active Tameside, a charitable trust which runs community leisure centres and wellbeing programmes, is delighted to announce the safe and long-awaited reopening of its centres, closed since the UK went into Covid-19 lockdown in March.
Seven of its Active centres, including their £15m flagship facility Tameside Wellness Centre, in Denton, will welcome the public back from 6am on July 27th following the government's easing of lockdown restrictions on the leisure industry - though with some restrictions in place.
Gyms will reopen in the majority of centres, with floor layouts altered to allow users to get back to their much-missed equipment safely.
And, in great news for swimmers, pools at Active Ashton, Copley, Medlock and Tameside Wellness Centre will reopen for safely distanced lane swimming and club usage. Swimming lessons are still unavailable for now but are being regularly assessed and will resume when it's safe to do so.
Group exercise classes will resume with reduced capacity to ensure a safe distance between members. Equipment and studios will be sanitised after every class and new class timetables will be released imminently on the Active Tameside website.
All activities must be booked in advance via the online booking system at https://www.activetameside.com/ or via the Active Tameside App (available to download from https://www.activetameside.com/app) to manage capacity and ensure social distancing.
The health, safety and wellbeing of staff, members and the community is paramount for Active Tameside.
Management and staff wish to emphasise the extreme diligence and care being undertaken to ensure each and every facility and resumed activity is provided in a safe, reassuring and welcoming environment and will adhere to the continuing social distancing and sanitisation measures.
All staff are undergoing comprehensive Health and Safety training prior to opening and a number of safety measures to protect staff and visitors have been installed including protective screens, customer safety signage, regular and stringent cleaning regimes and sanitisation stations.
The trust would like to stress the importance of users familarising themselves with the new safety measures ahead of visiting any gym which are available on the Safety Information page at https://www.activetameside.com/reopening
In other updates, Active Tameside cafes, creches, gymnastics lessons and attractions; Hyde Leisure Pool, Adventure Longdendale (formerly Total Adrenaline) and Adventure Medlock (formerly Sky High Adventure) remain closed at this time.
Members will be contacted directly about their memberships.
Chris Rushton, Chief Executive of Active Tameside said: "We are truly ecstatic to be able to announce this news to the Tameside communities we serve.
"We're looking forward to seeing our members and users once again, as we know from the messages and interactions on our social media channels that so many people have missed our facilities, activities and staff greatly.
"Recent research carried out by leisure industry body, ukactive, shows there has been a serious decline in physical activity in adults and children as well as a huge impact on mental wellbeing.
"We want to get back to what Active Tameside does best; providing the ways and means for our communities to live their best lives.
"We want to reassure everyone about the extensive safety measures we've put in place to ensure the health and safety of staff and visitors while continuing to provide friendly and welcoming facilities."
Throughout the challenge of lockdown Active Tameside has been determined to continue to make a difference to people's lives and its staff and outreach services have provided tremendous support where it's been most needed.
Its Active Education service - which provides high quality physical education curriculum to Tameisde and Glossop primary schools - has been supporting over 40 local schools by delivering PE sessions for vulnerable youngsters and the children of key workers during term time.
And their assistance was invaluable during the two-week May/June half term as it helped 10 primaries to remain open by providing cover in schools where staffing was an issue.
Many headteachers and school staff have come forward to sing their praises and express gratitude.
Meanwhile out in the community the Live Active service - which help makes physical activity easily accessible, particularly to those with long-term health conditions and older residents – has been out and about helping to keep up spirits and fitness levels.
Live Active Officer Rick Gannon was delighted to go above and beyond for an 86-year-old lady referred to the service who is shielding during lockdown due to her ill-health and was desperately missing her Live Active sessions - her only real social engagement.
Rick contacted her and sent some gentle exercises for her to do. But on hearing she'd lost motivation and was struggling, he decided to talk her through the exercises on the phone - as if she was in the gym.
And in a bid to help her through lockdown and keep her mind occupied, he's also been teaching her Italian which he's currently learning himself, coaching her a couple of times a week over the phone!
Rick said: "It has helped her laugh and has taken her mind off other things allowing her to sleep.
"She is a fantastic lady and coping with this crisis fantastically. It shows you are never too old to learn and a positive mindset can get you through any adversity."
Live Active's Active Streets team has recently been engaging with socially isolated residents at a housing complex run by New Charter Homes by holding outdoor Tai Chi sessions.
As well as the physical benefits residents enjoyed chat and laughter with the Active Streets team and each other and the service is now being rolled out to other areas in Tameside.
They've also continued to deliver the regular Health Walks - essential for maintaining fitness, social interaction and wellbeing for many vulnerable, older adults - easing concerns and encouraging those who need it most to take part with six walks now back up and running across the borough.
Over the last few months the trust has pulled out all the stops to keep in touch with its members and residents by live streaming workouts and quizzes, posting online fitness instructor videos, nutrition, health and wellbeing advice, exercise resources and insightful blogs.
Chris added: "We set out to support our communities as much as possible during lockdown and I'd like to say a huge thanks to our services and staff for the vital work they have done and are continuing to do at a time which has been difficult for many.
"It is essential that we continue to stay safe and adhere to the restrictions still in place, as we start to see some normality return to our lives."