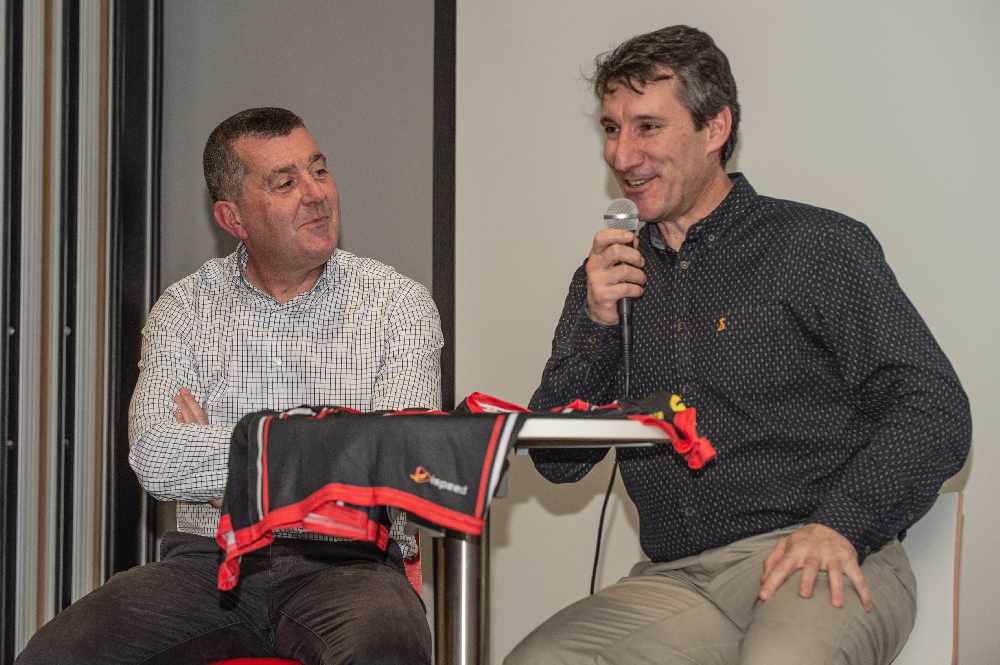 Belle Vue bosses are preparing for what they believe is a "crucial" British Speedway AGM this Thursday, January 14 when plans for the 2021 season will be finalised. 
CEO Adrian Smith and Director of Speedway Mark Lemon are adamant that now is the time for promoters to "see the bigger picture" and work together to future proof the sport.
Bosses have a planned start date for league racing but it is inevitable that such things as fixtures and the return of spectators will be determined by the nationwide tier system and government guidelines.
Despite the havoc caused by Covid in 2020, the Belle Vue management believe it has presented a unique opportunity to use this year's AGM to focus on the long-term future of British Speedway.
CEO Adrian Smith said: "Last year presented one of the toughest challenges in Speedway's collective history and a lot of work has been put in over the winter in preparation for 2021.
"It is clear to me that the sport must adapt and evolve because the current model is not sustainable.
"I feel that the challenges of 2020 and rule changes in other nations has given us a great opportunity to look at restructuring the sport at every level to protect and preserve it for many years to come.
"What we have with British Speedway is an amazing product and we must take action now for the sake of its future."
Meanwhile, the club has confirmed their Premiership side will have a different look in 2021 with Jaimon Lidsey and Peter Kildemand not featuring in the Aces' plans.
New rules in Poland mean riders may only race in one other league if they also have an Ekstraliga spot, and only two other leagues if racing in the Polish First or Second Division.
Lidsey is a confirmed starter for Polish side Leszno and Swedish side Vastervik, while Kildemand will compete for Piraterna in Sweden, Gniezno in Poland and is expected to race for Danish side Fjelsted.
But despite their omission, Mark Lemon has also confirmed that Belle Vue have not been short of options when it comes to team building.
He said: "Obviously it's disappointing to lose Peter and Jaimon as an unfortunate consequence of enforced circumstance this year, and we wish them both well.
"We have had a considerable amount of interest from lots of riders who have pledged their services to British Speedway this year.
"At this point we have not made any formal offers and will not do so until after the conclusion of the AGM when we have a clearer idea of team structures for 2021.
"This year presents a unique challenge with regards to team building given the situation with coronavirus and the Polish restrictions.
"But we're confident that, when the day comes when we can resume racing, that we will have an exciting and competitive side at Belle Vue."
The 2021 British Speedway AGM takes place on Thursday, January 14 with a full update on the plans for the season expected shortly thereafter.
Picture by Ian Charles