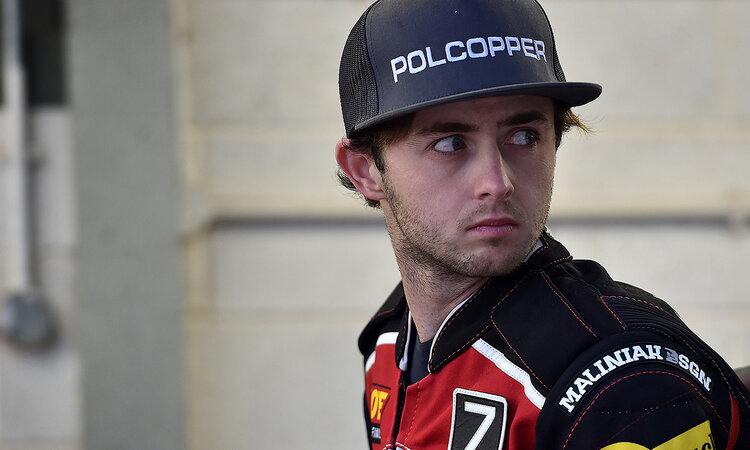 The Belle Vue Aces will fiercely defend their 8-point advantage in the Premiership Supporters' Cup Final when they make the journey to Swindon this Thursday, September 19.
The Rentruck Aces flourished in the first leg in Manchester, where they defeated the CFS Filtration Robins 49-41 following a battling performance, and they look to do the same at the Abbey Stadium.
Their first leg victory was made all the more impressive by the absence of Kenneth Bjerre after a track crash in Denmark, and the dynamic Dane is confirmed in the line-ups for the decider.
It's welcome news to the team, who are at full strength for this crucial fixture, and Jaimon Lidsey believes his side can follow through to claim 2019 silverware for their trophy cabinet.
Lidsey said: "Swindon are a tough side, especially on their home track, and they will no doubt fancy their chances. Two races the wrong way and things could take a turn in the wrong direction for us.
"But we've not put in all this effort to back down. Things have come together for us here at the end of the season and we will be fighting for every point because we want to defend our lead.
"To be 8 points up going to Swindon, it's not a big margin but we can look at that as proof we can do the job and if all the boys fire on the night there's no reason why we can't bring the trophy home."
SWINDON V BELLE VUE – 7:30PM – THURSDAY, SEPTEMBER 19
Swindon 'CFS Filtration' Robins:Jason Doyle (C) 8.93, Adam Ellis 6.45, Troy Batchelor 8.37, Rasmus Jensen 7.70, Tobiasz Musielak 6.38, Ellis Perks 3.00, Claus Vissing 4.43; TM: Alun Rossiter
Belle Vue 'Rentruck' Aces: Max Fricke (C) 8.69, Steve Worrall 5.61, Dan Bewley 6.19, Jaimon Lidsey 4.68, Kenneth Bjerre 8.04, Dimitri Bergé 4.00, Jye Etheridge 4.12; TM: Mark Lemon
By Hayley Bromley