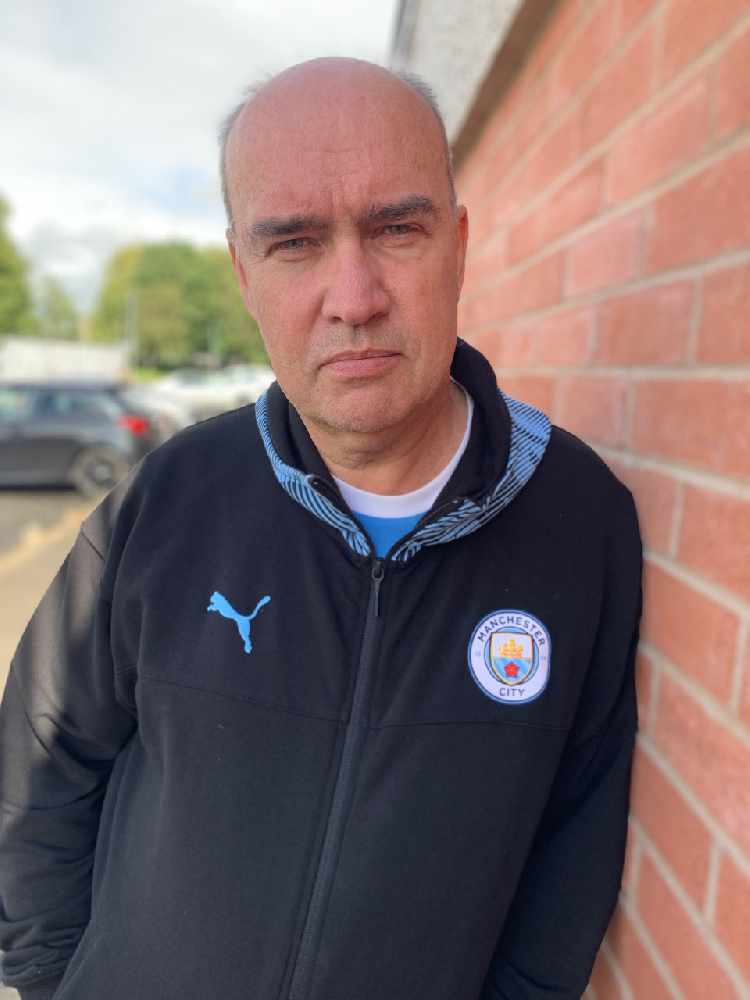 There will be many Manchester City fans, indeed many football fans of a certain generation, who will feel part of themselves died when they heard about the passing of the King of Kippax, Colin Bell.
There will be many Manchester City fans, indeed many football fans of a certain generation, who will feel part of themselves died when they heard about the passing of the King of Kippax, Colin Bell. As far as I'm concerned, and I saw him play at the peak of his fitness so I can compare what I saw with my own eyes with the great players that are currently gracing the pitch at the Etihad Stadium, he was the best of the best.
There will be many others, players who were his teammates, former managers and even opponents who are better placed to pay tribute to the City legend than me, so I hope you will forgive me for talking about the man, the friend, I grew to know during my time writing his autobiography "Reluctant Hero".
I first interviewed Colin when he had the Bell Waldron restaurant in Whitefield. I was a fledgling broadcaster for hospital radio and I didn't realise how honoured I was to be granted the interview. He rarely gave them. Before that I'd met him at a charity cricket match, as a 12 year old, nervously offering him the programme to sign, while my hand trembled nervously.
By the time I'd become a professional I was starting to be invited to be a guest at City Supporters club meetings, so I got to know Colin much better. He was very shy and unassuming. He'd sign and pose for pictures but didn't seek out adulation, nor did he crave the limelight.
In 2001/2002 the BBC offered me the chance to nominate someone to carry the Commonwealth Games baton and I had the honour of asking Colin. He was keen to accept the invitation but was at pains to say, "only if there are no cameras waiting for me". I made sure his wishes were fulfilled and from the growing trust he felt towards me came the opportunity to write his life story.
I related to his shyness, the title Reluctant Hero seemed perfect and over the course of a couple of years I visited his home and chatted to him for hours; he even made me lunch and a brew in the middle of the day. We drove together to meet his family and revisit his boyhood in Hesledon, County Durham.
He'd played for a club called Horden Colliery Welfare Juniors, so we went there with the aim of taking a picture of him in the ground. He felt embarrassed asking the club for permission so I asked an official while he waited outside the office. They hadn't "asked the committee" so refused. Colin came up with a suggestion, "can't we just peer over the wall and take it that way?" The Wall was too high, so he cupped his hands and said, "Put your foot in there and climb up and you'll be able to take the picture over the wall." That summed up Colin's humility perfectly.
During the course of writing the book I'd had self-doubt but when I offered to make way for someone better the finish the project. He wouldn't let me quit. He insisted that our friendship, and his belief in me, meant there was only one man for the job.
I'd been writing the book as a biography so after some valuable advice from million selling author Fred Eyre, I rewrote the book as an autobiography; in Colin's words.
I got to know him so well, by now, that the story now flowed very easily. When I finished I sat and read it to him, at his house, and this man, who rarely showed emotion, cried. I asked him what he thought, and he said, "well….". I was worried. He said, "you never mentioned my love for Sukoku", apart from that it's perfect." I slotted a reference, to his favourite the number puzzle, into the text and the book was finished.
When the hardback was published, Colin's son Jon (a highly renowned surgeon) gave his boss a copy. Colin's mother had died when he was young of, "growth of the back body" which Jon's boss explained was bowel cancer, which can be hereditary. Colin was quickly checked out and had early signs of the disease which was dealt with immediately. I'd like to think Colin lived a few more years as a result.
I would describe Colin, the player, as Kevin De Bruyne, David Silva and Yaya Toure rolled in to one. The best I've seen.
On a personal level, they always say don't meet your heroes. I did and got to know him as a friend. He was way above my expectations and was everything you'd want your hero to be. Stylish, athletic, brave, humble, honest, respectful but above all else a true hero in every sense of the word. Thanks for your skill on the pitch and thanks for your trust and friendship off it. The World will never be quite the same without Colin Bell in it.