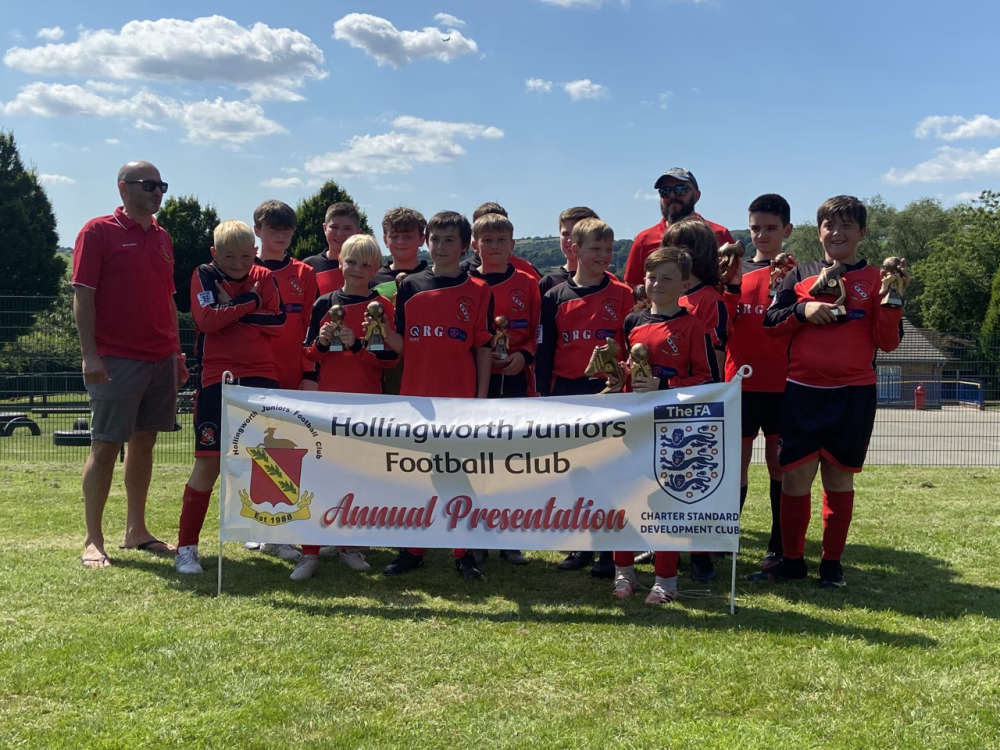 Hollingworth Juniors Under 12 Blues celebrated a memorable season last weekend at St Charles' Academy in Hadfield.
The squad, which competes in the East Manchester Junior Football League Division Seven, played 22 games throughout the season, winning 12, drawing one and losing nine.
Despite covid-related issues which hindered the squad at times, Hollingworth still recorded their highest amount of goals and conceded less than ever before.
The EMJFL have announced that 942 teams have registered for the upcoming season with more coming in each day.