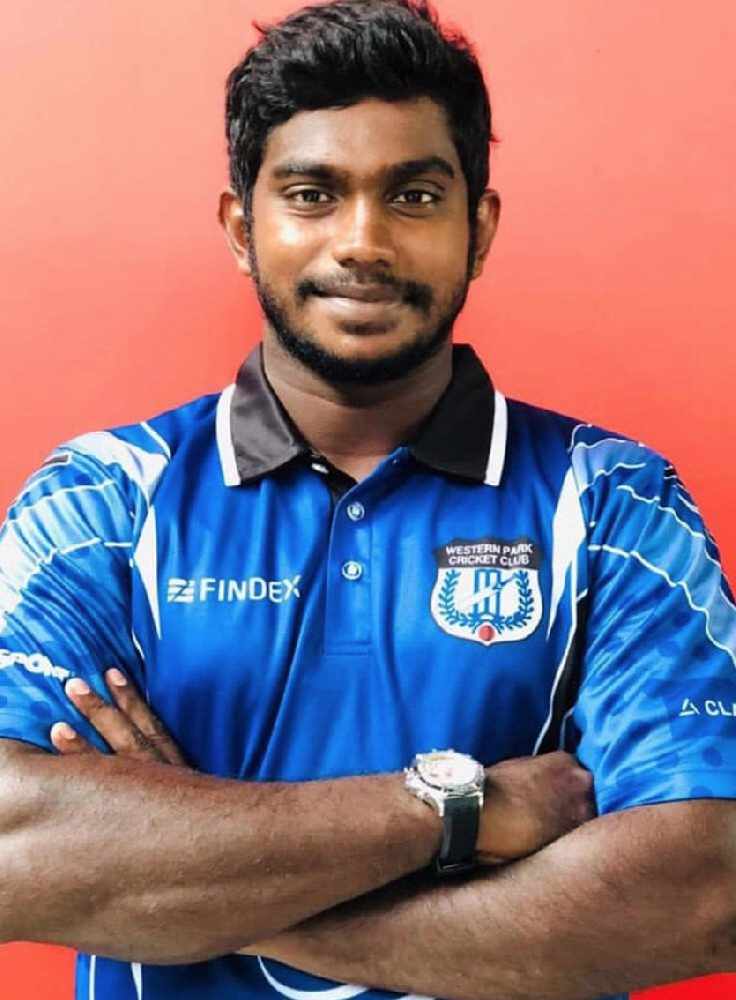 Denton Cricket Club are prepAring for a new season in the Greater Manchester Cricket League.
This season the Egerton Street side will be competing in the newly formed Championship alongside local clubs including Stayley.
Denton will be captained by former Audenshaw School pupil Jamie Garde. He will be backed up by overseas professional Asantha Singappuli (pictured), a Sri Lankan first class cricketer, who bowls left arm spin and bats in the top order.
Reporter Sport will be filming a session with Denton on Friday evening and the video will be uploaded at the weekend. It will be accesible on our website, questmedianetwork.co.uk.
Five new clubs have joined the Saturday competition in 2020; Mottram and Milnrow have previously had 3rd XIs in the competition but now move to be full members from the Derbyshire & Cheshire League and Lancashire League respectively. Hadfield St Andrew's (D&C), Bradshaw (BCL) and Daisy Hill (BCL) are the other teams joining as full members. Heaton CC are also bringing two Sunday teams for 2020.
As part of the wider restructure, and to accomodate more teams, the GMCL will now have two Premier Leagues with 24 clubs pushing the ground standards required at the top level.
There is also the new Championship and Division One, in which three teams go up and three teams go down at the end of 2020. The new clubs in Division One are Milnrow and Mottram, and they are expect ed to find some tough competition in their first season.
Following on is Divisions 2A and 2B. At the end of 2021 divisions 2A and 2B will be merged into the linear structure but inthe meantime the GMCL looked at the make-up of these divisions for 2020 based on their positional qualification and decided that for this season they would not create a difference in quality by shuffling a few clubs ,so for 2020 this will be a regionalised pair of divisions which they hope will bring a little more spice to the competition and save on the travel.
The structure goes down to Division Four, which is split up into North, South and West, and East.
For a comprehensive list of each divsion and the implications for all, head to the following link: https://gmcl-static.crichq.site/uploads/d5c137ed20bcd3d5054b2f0d65191e70/Calendar-and-Fixtures-2020.pdf