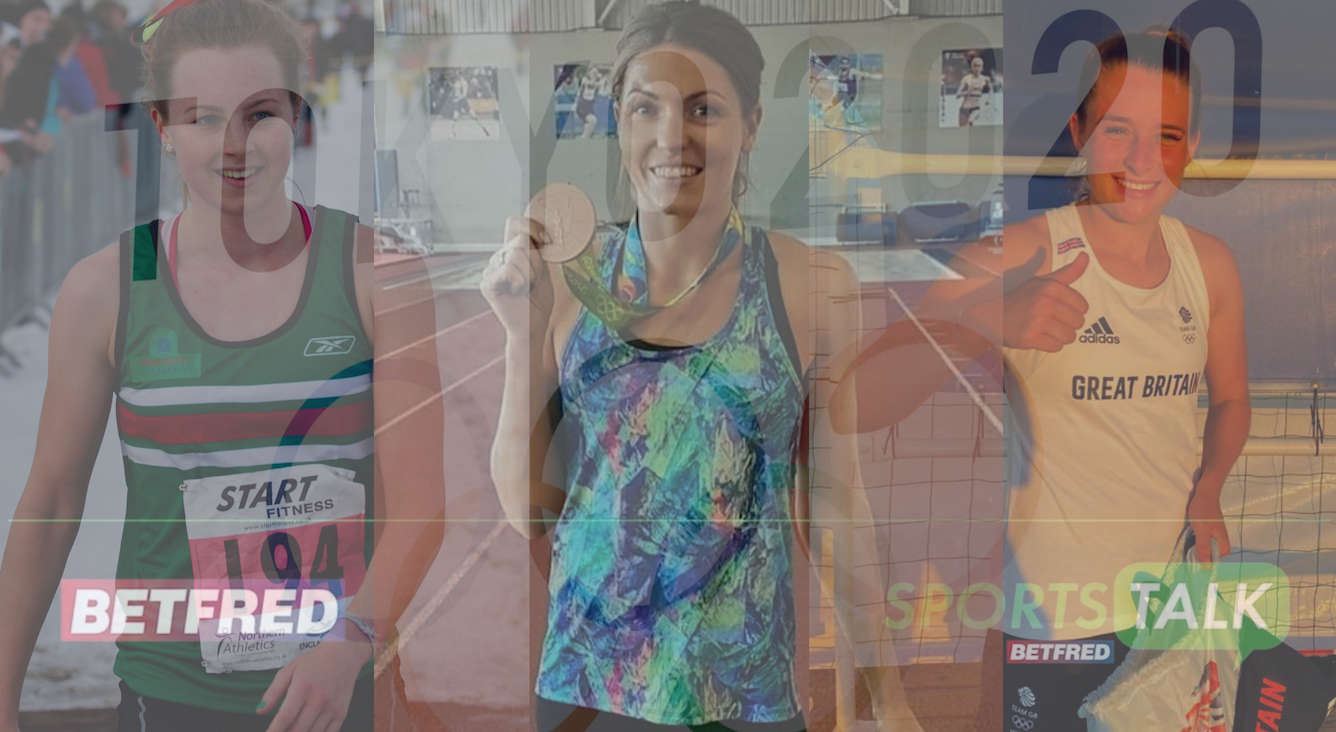 Following the huge disappointment and heartache of last year's cancellation at the height of Covid-19 pandemic, excitement is now building ahead of the 2020 Tokyo Summer Olympics Games, which officially starts on Friday with the opening ceremony at the Japan National Stadium.
Athletes will take part in a range of sports, from archery, artistic swimming and athletics, to boxing, beach volleyball and badminton.
Golf, fencing and football are also included, as are hockey, handball and karate.
As the rivalry amongst athletes starts to heat up, so is the temperature in Tokyo with the thermometer set to reach a blistering 32 degrees on the opening weekend of the competition. A report in the Guardian has stated that beach volleyball players have already found the sand too hot for their feet during practice sessions. Athletes will also have to contend with energy zapping humidity, although olympic organisers have introduced measures to protect the athletes from the heat, including cooling tents, mist fans - and even ice cream for volunteers.
For many of the athletes, competing at the Olympics will be the pinnacle of their career - regardless of their age or journey in their respective sport - and is the culmination of hard work, sacrifice and years of commitment. Unfortunately, for many of the athletes, the buzz of a packed stadium and venue isn't something they'll experience this year, as the Japanese Government has banned fans from attending all but 26 competition sessions. However, crowd noise will be used to compensate for the lack of real fans.
Ahead of the games, we've been taking a look at some of the athletes - both olympians and paralympians - with connections to Tameside, Glossop and the surrounding areas, highlighting their history and rise in the sport amongst other things.
Georgia Taylor-Brown
Age: 27
Sport: Triathlon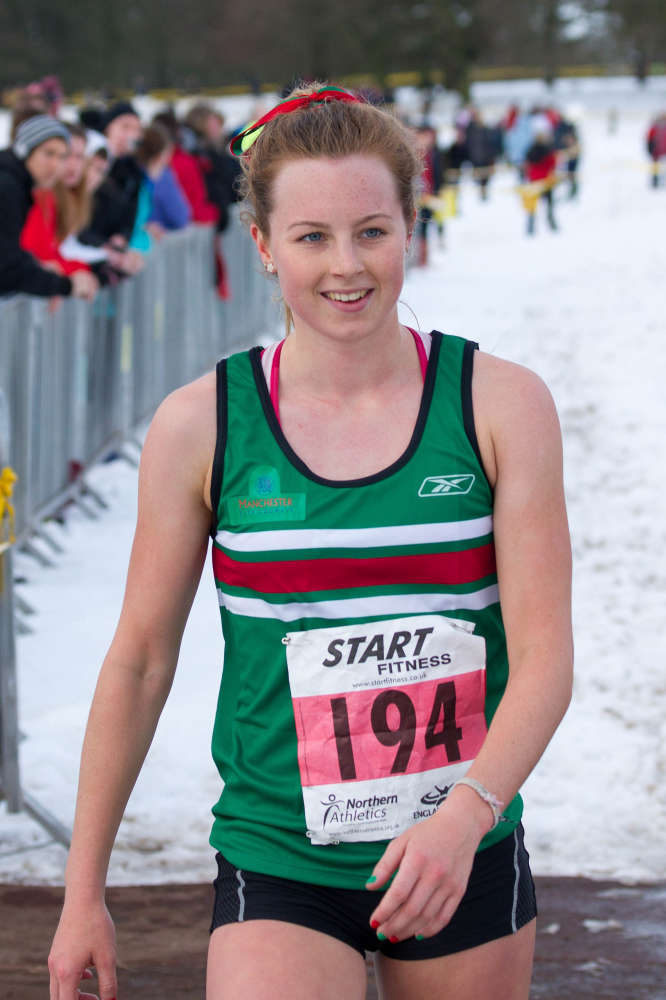 Georgia, who attended Ashton Sixth Form College, comes from a sporting family with her father, Darryl Taylor, representing Great Britain in the 800m track event during his competitive years, whilst her mum swam at national level and ran for Sale Harriers.
Georgia will represent Team GB alongside Jonny Brownlee, Vicky Holland, Jess Learmonth and Alex Yee. The team are currently in Japan and met the various Covid-19 regulations upon their arrival, so are now in camp and training. Also travelling with the team are a series of coaches and support staff, as well as three travelling reserves.
British Triathlon have selected Sophie Coldwell, Sam Dickinson and Gordon Benson as reserves for Tokyo. Despite the limitations placed on athletes amid Covid-19, Georgia was still able maintain her regular training regime as she was classes as an elite athlete.
Reporter Sport spoke to Georgia after she announced her selection for Team GB in November 2020, and the olympic debutant has her sights firmly set on returning home with a gold medal. "We don't stand on the start line to come 10th, we go into the race to win it and that's just every athletes mentality, but it's my first Olympics so I'm mainly going for the experience.
"I would love to be an Olympic Champion, but I just want to experience the Olympic environment and I know it's completely different to a normal race, because we're surrounded by loads of different athletes from a variety of sports in numerous countries, so it will be an incredible experience for me and I'm still young so I hope I have a few more olympics in me, but I'd love to medal and that's the dream and has been since I was a child."
Georgia will make her Olympic bow on Tuesday, July 27 in the Women's Individual race.
Ella Toone
Age: 21
Sport: Football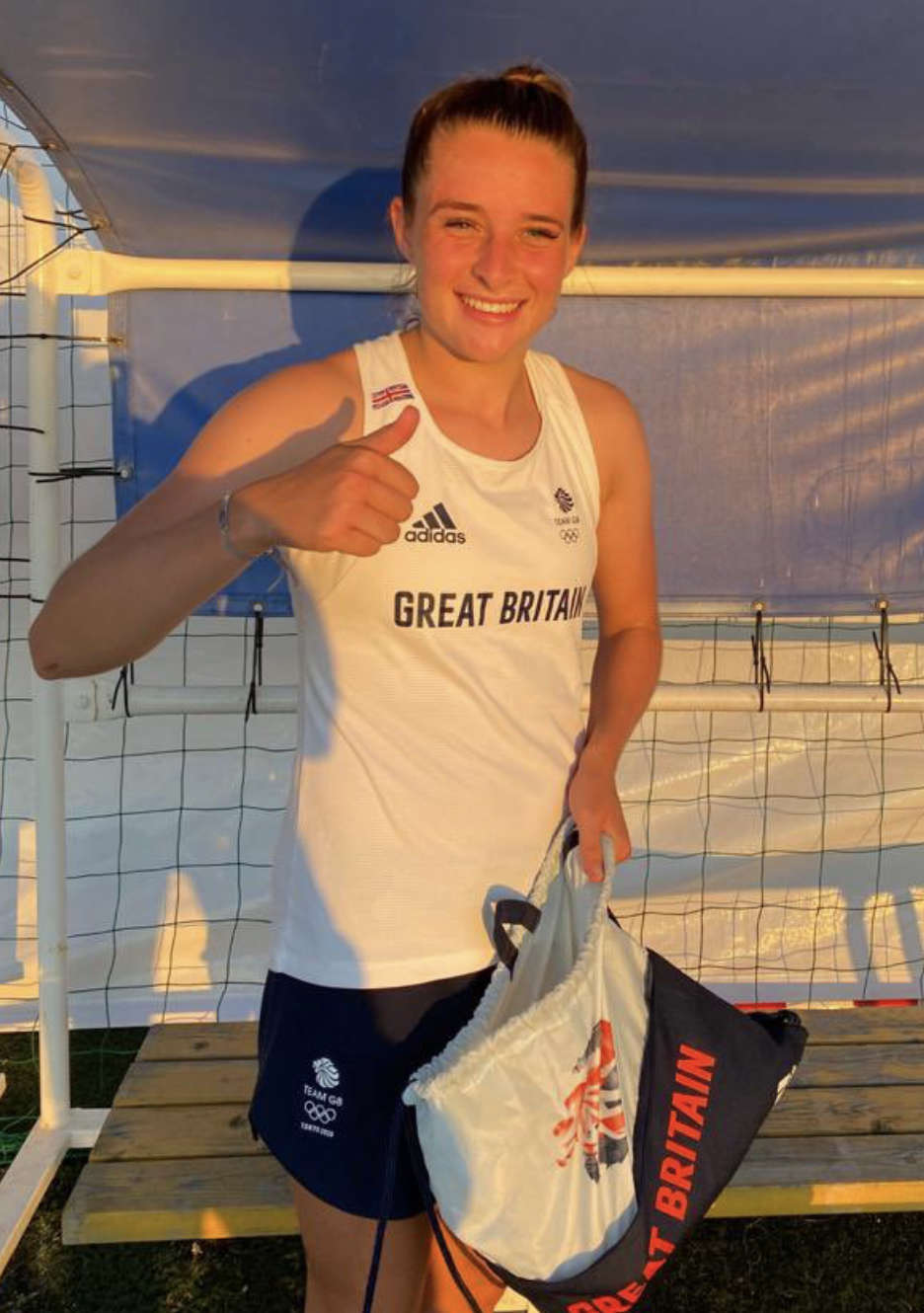 Manchester United star Ella Toone, who can be utilised as a winger or forward, will be relishing the opportunity to be part of a special occasion in Tokyo.
The former Manchester City and Blackburn Rovers player, who has been selected as a reserve for the games, has become an integral part of the United team in recent years, terrorising defences and netting 15 times in 19 appearances during the Reds' Championship title-wining season in 2019.
Ella, who was invited as the special guest at the Inspire Tameside Awards in 2019, has since developed as a player and made her mark in United's Super League campaign last season, finishing as the Reds' top scorer with nine goals.
Her efforts were rewarded with an international call up for the Lionesses, and she made her senior international debut on 23 February 2021 as a half-time substitute and scored a penalty in a 6–0 friendly win over Northern Ireland.
In a bid to cram in all the group stage fixtures before the opening ceremony on Friday, Team GB open their account against Chile on Wednesday, before taking on Japan and Canada.
Aimee Pratt
Age: 23
Sport: Athletics – Steeplechase
Starting out as a youngster in the 800m, Aimee has gone from strength to strength, breaking through the ranks from junior to senior, coming a long way since racing in her Converses.
She began her athletic career by running middle distance races, however when her coach spotted that she was naturally unafraid of the barriers she was given the opportunity to show her potential in steeplechase.
Clocking an impressive 9:30:73s and winning the 3000m chase at the British Athletics Championships, Aimee has proven her worth countless times and will soon shine on the big stage in Tokyo.
Growing up in Stockport, Aimee's success has been commended by Denton MP Andrew Gwynne.
"I'm so proud of what Aimee has achieved and I wish her all the luck in the world ahead of the Tokyo Olympic Games. Over the last year Aimee has shown that she is a force to be reckoned with in the 3000m steeplechase, and I know we will see some incredible things from her this summer," he says.
Aimee has now set her sights solely on Tokyo, admitting that she will do her all to reach her goal.
Team GB sit third on the all-time athletics table with 194 medals, including 53 golds, and the team will soon be showing what they're made of all over again.
Abbie Wood
Age: 22
Sport: Swimming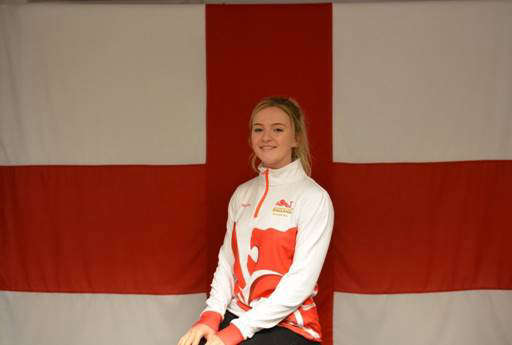 Making her international mark at the 2017 World Championships in Budapest, Abbie made her Team England debut at the 2018 Commonwealth Games on the Gold Coast in Australia.
But the Buxton athlete will soon have the opportunity to showcase her skills again after being selected to represent her nation at this year's Olympic Games.
Abbie was close to quitting swimming after a tough introduction to senior sport in 2017, but four years later, she has been selected to travel to Tokyo.
Training at Loughborough National Centre, Abbie finds it 'surreal' to be preparing for the games, especially after having needed to be persuaded to give swimming a go.
Attending Buxton Swimming Club to watch her sister swim, Abbie was encouraged to give it a go and she never looked back.
Abbie secured consideration times for the Tokyo games in both the 200m Individual Medley and 200m Breaststroke, as well as picking up a medal as part of the record-breaking Women's 4x100m Freestyle team at the 2021 European Aquatics Championships in Budapest.
Abbie will now give it all she's got when she gets in the pool, a pool which will feel quite different from the one she started out in!
Kelly Massey
Age: 36
Sport: Track and Field
Past Achievements: Bronze medal, Rio Olympics 2016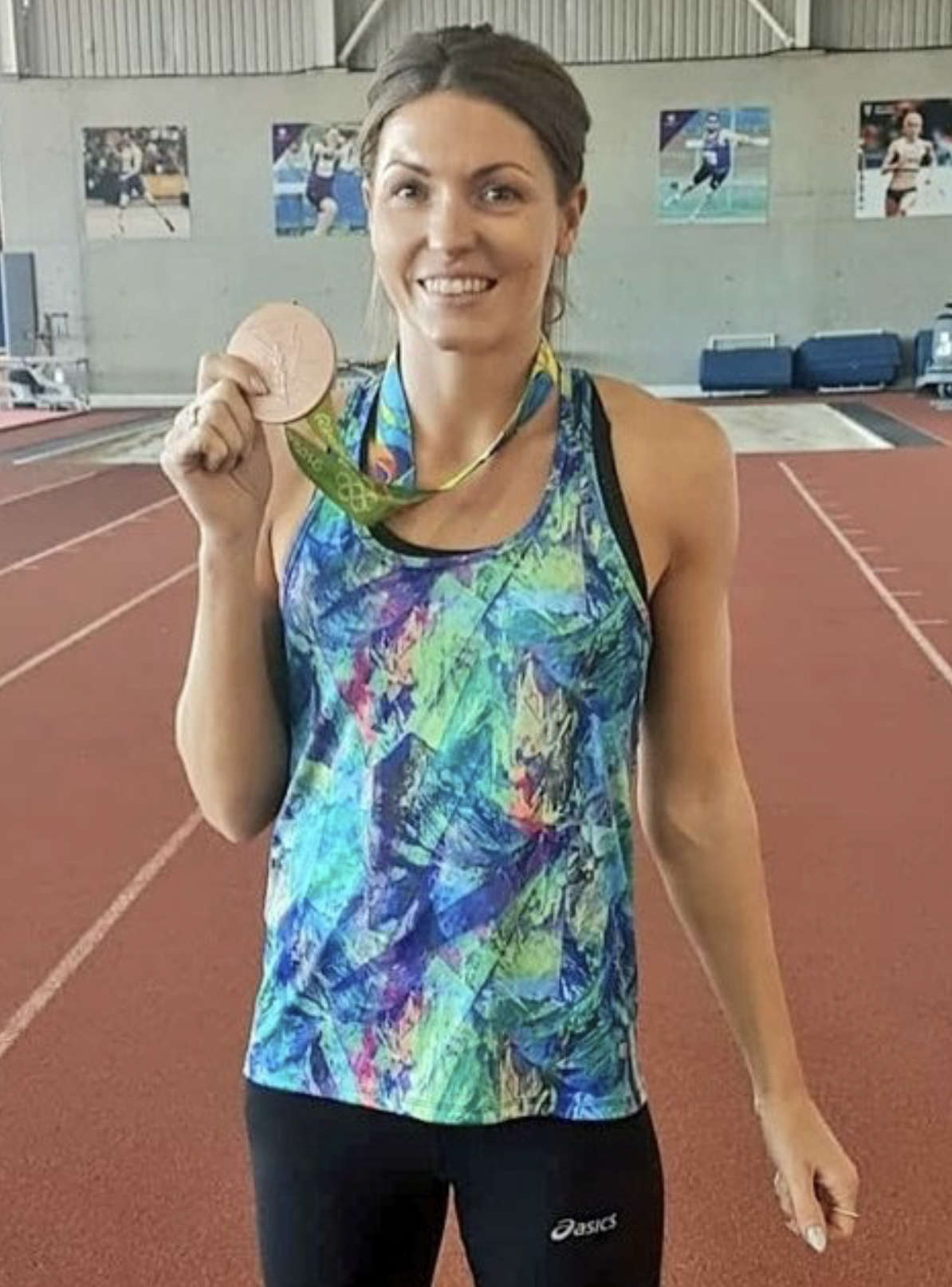 Five years ago, Kelly Massey represented Great Britain in the women's 4 × 400 metres relay in the Rio Olympics and returned with a bronze medal. The former Denton Community College PE teacher has also impressed in the Commonwealth Games, claiming a bronze medal at the 2015 competition held in Glasgow.
Kelly has since inspired thousands of pupils in Tameside, delivering motivational speeches and coordinating PE lessons as part of National School Sport Week in 2019.
Following her bronze medal success at Rio in 2016, Kelly attended a number of schools to recount her experience to pupils. During her visit, she spoke to Reporter Sport about rhe competition as a whole.
She said: "It was a little bit crazy because as an athlete and doing athletics, the olympics is the highest competition you can compete in, and the fact you've gone there, done it, and come away with a medal, is a little bit nuts.
"From a young age I didn't really know what was out there, and it wasn't until I was about 21 or 22 that I realised the scale I could do athletics at. I always wanted to go to an olympics, but in 2008 I had a bad injury and in 2012 I was really ill with glandular fever, so I missed out twice but luckily I was ok in 2016 and was good to go."
Dr Ron Hill MBE
Legendary Status - Freeman of Tameside
1938-2021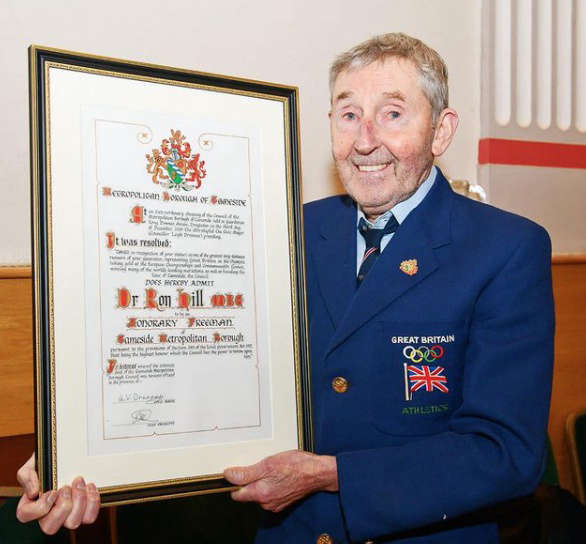 One man who epitmoised the olympic spirit and never-say-die attitude was legendary marathon runner, Dr Ron Hill MBE.
Ron, who died at the age of 82 following ill health on May 23, broke world records at four different distances and represented Great Britain in the marathon at three Olympics - Tokyo in 1964, Mexico in 1968 and Munich in 1972.
He also won gold at the European Championships and Commonwealth Games, as well as winning many of the world's leading marathons.
By the age of 70, Ron had accomplished the ambition of racing in more than 100 countries.
In another incredible achievement, Ron also ran every day for 52 years and 39 days between 1964 and 2017 – a record in itself – only stopping at the age of 78.
In 1981, he launched the unique Tour of Tameside, which comprised a double marathon run within the space of a week, with each of the stages being over different terrain.
This year's Tour of Tameside will coincide with the Olympics. The four day event is usually held in June but, due to a delayed start due to Covid-19, will now take place from Thursday, July 29 - August 1.
Competition Facts:
- This is the second time the Olympics will be held in Tokyo, which previously hosted the Games in 1964. Tokyo led an unsuccessful bid to host the 2016 Olympics.
- Tokyo is eight hours ahead of the UK, meaning the opening ceremony, which takes place at 20.00 Tokyo time, will be televised at midday UK time on Friday.
- For the Opening Ceremony, the action will be live on BBC One, BBC Red Button and online.
New Sports This Year:
• Baseball/softball
• Karate
• Surfing
• Skateboarding
• Sport climbing
Want more local sports stories?
Head to https://www.questmedianetwork.co.uk/news/sport/ to see more of our coverage - from community and non-league football to local and county cricket, boxing, athletics, basketball, Esports and golf.