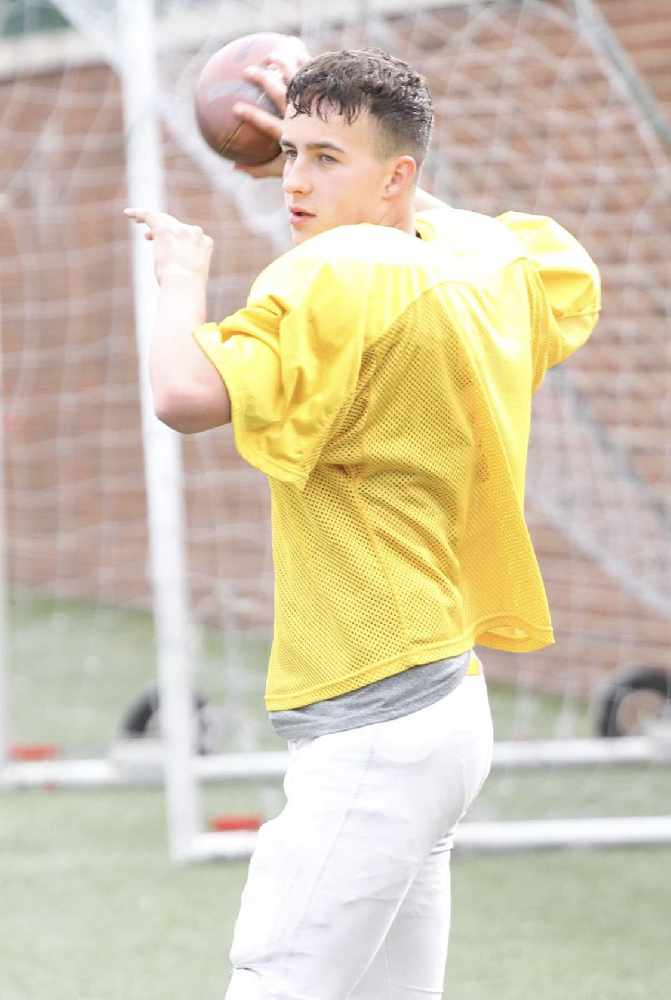 Harrison Wood
16-year-old Harrison Wood says he wants to trial again for Great Britain's Under 19s team after just missing out this year.
A 16-year-old American Footballer will attempt to break into the Great Britain Lion's Under 19s national team next year.
Harrison Wood, from Shaw, recently took part in trials but unfortunately just missed out. However, Harrison is determined to give it another go next year. He said: "I went for GB trials as a quarterback.
"I didn't get in this year as there was a lot of other trialists, but I will be going again next year."
Harrison currently plays for Manchester Titans Under 17s, who play their games at The National Speedway Stadium in Gorton.
American Football is currently in its off-season, with the league season commencing during early May. For the new season, Harrison will be moving up to compete with the Under 19s.
"I started a couple of years ago through a friend at school," he added.
"I'd love to play for Great Britain and have the chance to represent them in different countries around the world.
"I think in the future as well, I would like to be a personal trainer and also teach others how to play American football."