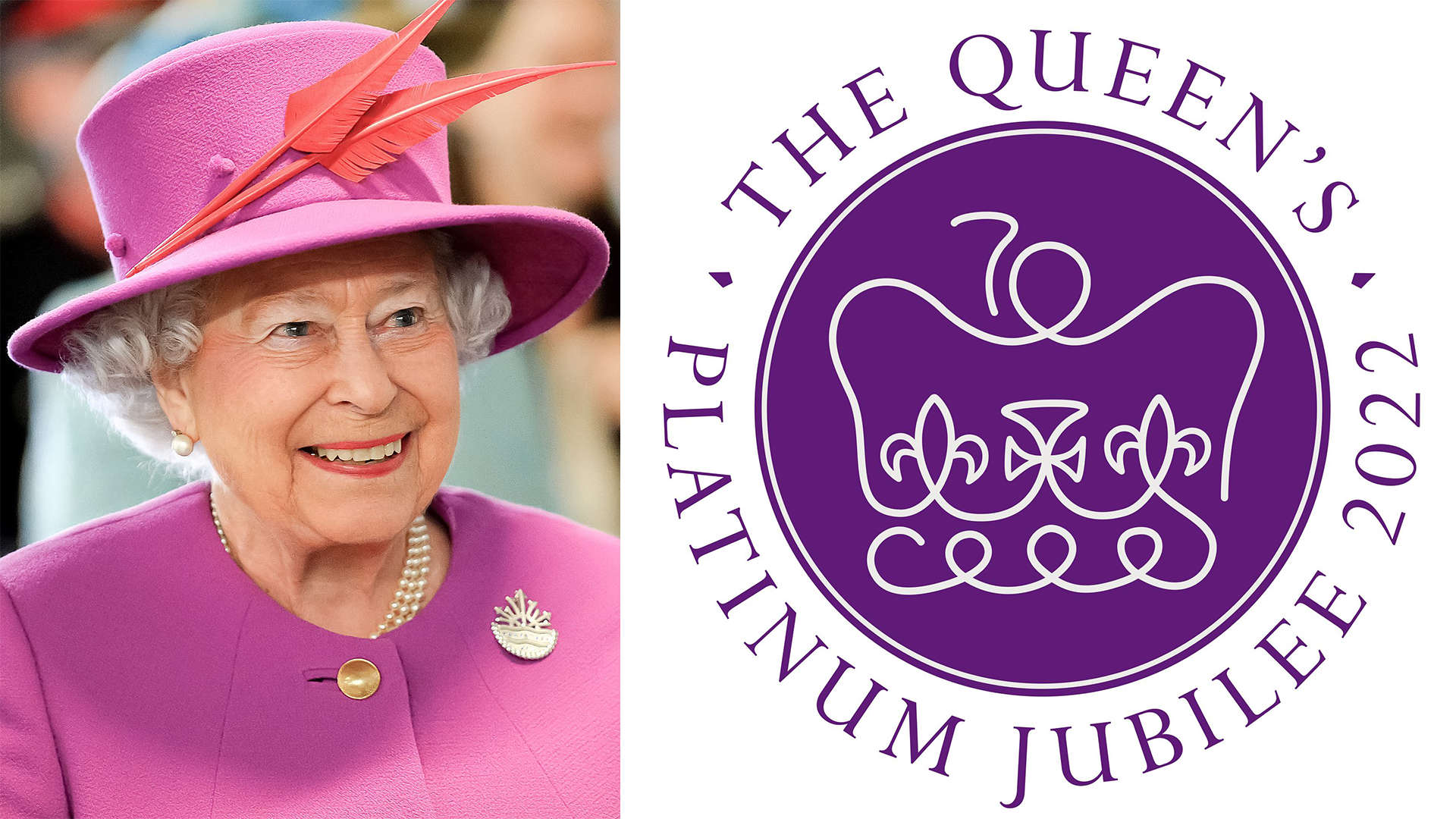 Over the years, Queen Elizabeth II broke various records held by previous monarchs and even created new records herself.
Here are a few of them:
Longest reigning monarch
On September 9, 2015, Elizabeth II became the longest reigning monarch within the UK. A record previously held by the Queen's great-great-grandmother, Queen Victoria, who reigned for 63 years and 216 days until her death in 1901.
As a result of the Queen's record-breaking reign, the first class stamp turned purple.
Queen Elizabeth II's reign included 15 British Prime Ministers (including Liz Truss), seven Archbishops of Canterbury and seven Popes. The first Prime Minister she worked with was Winston Churchill.
Longest royal marriage
The Queen and the Duke of Edinburgh were married for 73 years. Prince Philip was also the oldest ever male member of the British Royal family.
Her Majesty paid an affectionate tribute to her husband in 1997 at their Golden Wedding anniversary.
She said: "He is someone who doesn't take easily to compliments, but he has, quite simply, been my strength and stay all these years, and I, and his whole family, and this and many other countries, owe him a debt greater than he would ever claim, or we shall ever know."
Most currencies
The Queen held the record for the most countries with her portrait on the coinage. This is because she was the head of state of 16 Commonwealth states. In some countries where she was no longer Queen, i.e. Fiji, they still used currency featuring her image.
The most travelled
The Queen regularly made visits to meet people throughout the United Kingdom, Commonwealth and overseas as part of the Royal Family's role.
Many of the visits were connected to charities and other organisations with which the Queen had over 600 patronages.
In other cases, royal visits help to celebrate historic occasions in the life of a region or nation.
The Queen travelled the world more than any other king or queen in the world. She visited more than 115 countries. The Queen visited every country within the Commonwealth except Rwanda and Cameroon.
Oldest monarch
The Queen was Britain's oldest monarch, having passed away at the age of 96. The oldest king was King George III (1760-1820), who was king until the age of 82. The previous oldest queen was Queen Victoria who died when she was 81.
When she was just 21, Princess Elizabeth gave a speech to the British Commonwealth and Empire.
She said: "I declare before you all that my whole life, whether it be long or short, shall be devoted to your service and the service of our great imperial family to which we all belong."
Longest heir apparent
The Queen's reign gave rise to another world record – that of longest heir apparent. Since his mother acceded to the throne on February 6, 1952, Prince Charles had been heir apparent for 70 years, passing the mark set by his great-great grandfather Edward VII, who took to the throne upon the death of Queen Victoria after more than 59 years as heir apparent.
Wealthiest queen
Queen Elizabeth II retained the wealthiest queen title, with a personal fortune estimated at £370m.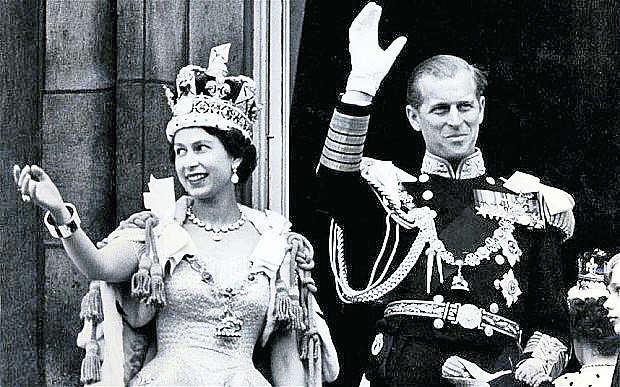 Here's a timeline of key dates in the Queen's remarkable life:
April 21, 1926
Princess Elizabeth II was born in 1926 to her father Prince Albert and her mother whom she is named after, Elizabeth.
Albert was King George's second eldest son and for this reason never anticipated being king himself one day.
Both of Elizabeth's parents took their royal duties very seriously and kept the tradition on not taking children on royal tours.
They left baby Elizabeth behind when they embarked on a six-month tour of Australia.
The Princess was christened Elizabeth Alexandra Mary in the private chapel at Buckingham Palace.
Her two middle names came from those of her paternal great-grandmother, Queen Alexandra, and paternal grandmother, Queen Mary.
The Princess's early years were spent at 145 Piccadilly, a house in London taken by her parents shortly after her birth.
1930
In 1930, Princess Margaret Rose, Elizabeth's younger sister was born.
1936 - The year of three Kings
In 1936, her grandfather, King George V, died. His eldest son, Edward VIII became King. King Edward reigned for only a short time as he abdicated the throne to his younger brother, Prince Albert, in order to marry the woman he loved, Mrs Wallis Simpson.
The family moved from their home in Piccadilly to Buckingham Palace.
1937 - King's coronation
In 1937, the two princesses attended their parents' coronation in Westminster Abbey. Princess Elizabeth was now first in line for the throne and became a figure of even more public interest.
October 13, 1940 - broadcast to children
In 1940, Princess Elizabeth made a broadcast to Britain's children. During the events of World War Two, Princess Elizabeth did her part to boost public morale.
Taking on solemn duties at an early age had a profound effect on her.
She made public appearances representing her father, the King, on her own.
She also served in the ATS (Auxiliary Territorial Service) in order to make a contribution toward the war effort. This is at a similar time to when she was in correspondence with Philip of Denmark and Greece, a young naval officer.
1945 - celebrating VE Day amongst the people
On the day the Second World War ended, Elizabeth and her sister Margaret mingled anonymously with the crowds outside the palace.
In a previous interview with BBC in 1985, the Queen reflected on VE day: "I remember lines of unknown people linking arms and walking down Whitehall, all of us just swept along on a tide of happiness and relief."
1947 - Elizabeth's first tour abroad
Elizabeth's father King George VI was suffering from poor health. Elizabeth continued to take on royal duties, and over the next few years she played a greater public role as her father's health declined.
On her 21st birthday, Elizabeth went on an official tour of South Africa, delivering a speech dedicating herself to the service of the Commonwealth.
She had her own private secretary and was given access to Foreign Office telegrams, which arrived in boxes dedicated to her and read daily parliamentary reports.
"I declare before you all that my whole life, whether it be long or short, shall be devoted to… the service of our great imperial family." - Princess Elizabeth in her speech in South Africa, 1947.
November 20, 1947 - A royal wedding
Princess Elizabeth married Lieutenant Philip Mountbatten at Westminster Abby. Just like everyone else in the country, Elizabeth paid for her dress in ration tokens.
Prince Philip was seen as a controversial choice as he was foreign born, with no kingdom and no financial standing.
He had sisters married to Nazis, who were not invited to the wedding.
Philip gave up his Greek and Danish titles and changed his religion to marry Elizabeth.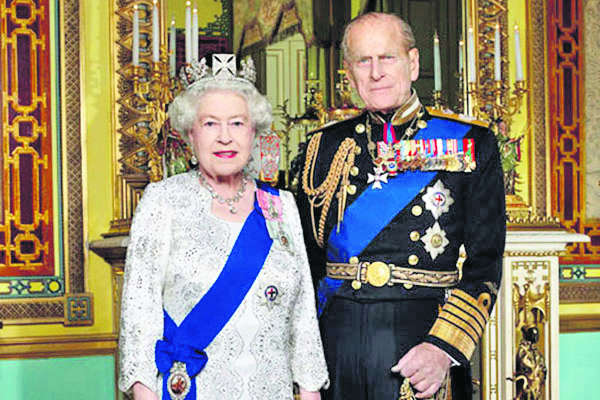 1948 - Starting a family
In November 1948, Elizabeth gave birth to her first child, Charles. Having another child, Princess Anne, two years later.
As a young royal, Elizabeth's life was one which had to balance family with public duties.
Like her father and mother before her, Elizabeth often left her children for months at a time to fulfil her royal duties.
February 6, 1952 - Elizabeth becomes Queen
The King passed away while Elizabeth was on tour in Kenya. Prince Philip told her the news of her father's death.
King George VI had been struggling with his health for years.
For some time, Elizabeth's secretary had been carrying around accession papers for use when the King died.
The day after her father's death the Queen requested no photographs to be taken.
June 2, 1953 - The first televised coronation
At the age of 25, Queen Elizabeth was coronetted at Westminster Abby, wherein Elizabeth swore an oath to uphold the law and govern the Church of England.
The coronation was a huge public spectacle and the first of which to be televised.
It was estimated that more than 20 million people tuned in around the UK, with each set watched by an average of nine people.
1965 - International stateswoman
By 1965, the Queen had given birth to a further two sons, Andrew and Edward.
The Queen had been reigning for over a decade and had made a number of historic visits.
This included being the first UK monarch to visit Berlin since World War One.
She also delivered a speech to the United Nations in New York, representing the UK and the Commonwealth.
1970 - Commonwealth Queen
The Queen became the first reigning monarch to visit Australia and New Zealand.
In 1970, she established the royal 'walkabout' to meet local people as well as dignitaries on her tours.
The Queen has visited all of the 53 Commonwealth nations except two: Cameroon, which joined in 1995 and Rwanda, which joined in 2009.
1977 - Silver Jubilee
While riots rocked Britain, thousands of people celebrated with parties nationwide for the Queen's Silver Jubilee.
During the celebrations, the famous punk rock band the Sex Pistols climbed the charts with the anti-monarchist 'God Save The Queen' and were arrested for performing it on a boat in the Thames.
The Queen seemed to remain fairly untouched by the outbreak of anger towards the government and state of the country, as she still walked amongst admiring crowds.
1981 - Queen under threat
A man, Marcus Sarjeant fired six blank shots at the Queen as she rode down The Mall to the Trooping of the Colour ceremony in 1981.
Marcus was later sentenced to five years in prison under the treason act. The attack came just a month before Charles and Diana's wedding, as a result security was stepped up in preparation.
1992 - Elizabeth's anuus horriblis
In her own words, Queen Elizabeth described 1992 as being her 'anuus horriblis' meaning 'horrible year.'
The marriages of two of her children, Prince Andrew and Princess Anne had broken down.
This was later followed by the very public, best-selling novel detailing Princess Diana's unhappiness and collapsing marriage.
Later in the year, a large fire broke out at Windsor Castle, the Queen's private home, that was very damaging.
1997 - Princess Diana dies
On August 31, 1997, Diana, Princess of Wales, died as a result of injuries sustained in a car crash in the Pont de l'Alma tunnel in Paris.
Amid the mourning, the Queen faced a critical dilemma. The death sparked national mourning and times of great criticism for the Royal Family's emotionless reaction to the tragedy.
Initially, the Royal Family grieved privately. The public reaction to Diana's death led to accusations that the Queen was out of touch with the public mood.
That evening a speech was broadcast paying tribute to Diana as an 'exceptional and gifted human being.'
2002 - Death of mother and sister
On February 9, 2002, the Queen's younger sister, Princess Margaret, countess of Snowdon, died after a series of strokes.
Just over a month later, the Queen's mother died at the age of 101 years old. At the time of her death she was the longest-lived member of the Royal Family in British history.
2012 - Diamond Jubilee
The Queen's Diamond Jubilee was marked with a spectacular central weekend, a series of regional tours throughout the United Kingdom by Her Majesty and Commonwealth visits were made by other members of the Royal Family in support of The Queen.
The Queen also took part in the opening Olympic ceremony, by taking part in a James Bond skit.
The Queen opened the games, stating to the world: "I declare open the Games of London, celebrating the 30th Olympiad of the modern era."
2015 - Elizabeth II becomes Britain's longest reigning monarch
On September 9, 2015, Elizabeth II overtook her great-great grandmother, Victoria, to become Britain's longest reigning monarch. By this point, she had out-reigned 12 Prime Ministers and still has weekly meetings with David Cameron to offer counsel and advice.
In 2013, the law was changed so the monarch's eldest child has the right to the throne, rather than the eldest boy.
2016 - 90th birthday
Her Majesty's 90th birthday party celebrated The Queen's life, her love of horses, her dedication to the Commonwealth and international affairs and her deep involvement with the Navy, Army and Air Force. Although the Queen's birthday is April 21, celebrations were held in the private grounds of Windsor Castle during the evenings of May 12-15.
2020 - Prince Harry
The Queen's grandson Prince Harry and his wife Meghan Markle announced their intention to step away from royal duties. Their decision to step back from their roles came as a shock to everyone.
The couple moved to Canada before setting up a home in the United States.
April 5, 2020 - Televised coronavirus speech
The Queen delivered a special broadcast in relation to the coronavirus outbreak.
She acknowledged the grief and financial hardships people faced during the coronavirus pandemic.
April 9, 2021 - Prince Philip dies
The Queen's husband of 73 years, Prince Philip, the Duke of Edinburgh, died at the age of 99.
A statement from Buckingham Palace said: 'It is with deep sorrow that Her Majesty The Queen has announced the death of her beloved husband, His Royal Highness The Prince Philip, Duke of Edinburgh. His Royal Highness passed away peacefully this morning at Windsor Castle.'
April 12, 2021 - 95th birthday
The Queen's milestone birthday marked the first without her late husband Prince Philip by her side in seven decades.
June 6, 2021 - Baby Lilibet
Prince Harry and Meghan Markle named their baby daughter after Queen Elizabeth.
Lilibet Mountbatten-Windsor will be known as Lili for short, after the royals' family nickname for the Queen. Lili's middle name, Diana, was chosen to honour her late grandmother.
December 25, 2021 - Her final Christmas speech
The Queen spoke warmly about Prince Philip on her first Christmas without him in seven decades, saying there was 'one familiar laugh missing' in her home. It also proved to be her final Christmas Day address to the nation.
February 6, 2022 - Platinum Jubilee
This special date marked 70 years since Princess Elizabeth ascended to the throne to become Queen Elizabeth II.
March 6, 2022 - Leaving Buckingham Palace for good
Her Majesty decided to leave Buckingham Palace and make a permanent move to Windsor Castle.
Sources say the Queen enjoyed life with Prince Philip there during the pandemic and the couple 'rediscovered the happiness of their early years together' during this time. It is believed Her Majesty came to prefer life in Windsor.
June 2, 2022 - Platinum Jubilee celebrations
Thousands of people descended onto the Mall as four days of Platinum Jubilee celebrations kicked off with the Trooping the Colour.
Royal superfans dressed up in red, white and blue to watch the Queen's historic birthday parade, which ended in a flypast over Buckingham Palace, watched by the Queen and royals from the balcony.
June 4, 2022 - Platinum Party at the Palace
The celebrations continued with a star-studded concert in Queen Elizabeth II's honour outside Buckingham Palace boasting performers from Queen to Eurovision's Sam Ryder.
However, the Queen was the undisputed star of the show when the concert began, starring in a pre-recorded scene with Paddington Bear.
September 6, 2022 - Her final public engagement
Liz Truss officially became the UK's new prime minister after being invited to form a new government by the Queen. Her Majesty was pictured shaking hands with the new Tory leader at Balmoral in Scotland.
September 8, 2022 - Her death
Her Majesty passed away peacefully with the now King Charles and Princess Anne by her side at Balmoral, bringing an end to her 70 years on the throne.