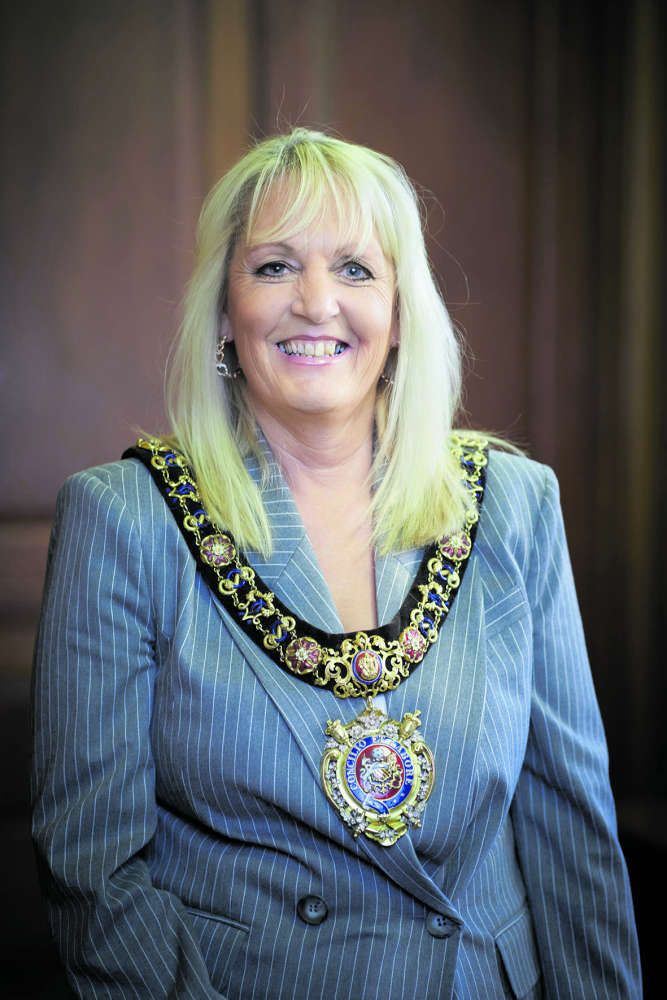 Donna Ludford.
The new Lord Mayor of Manchester Cllr Donna Ludford says she will dedicate her time in office to children after being brought up in care. 
The 53-year-old, Manchester City Councillor for Clayton and Openshaw, was placed into Manchester's care system at the age of just six months following a major accident involving both her parents.
Donna was moved to every corner of the city and lived in more than 20 homes, including foster homes, children's homes and family group homes and attended more than 12 schools from a very young age.
Life has been extremely difficult for Donna, and from a very young age she has had to deal with abuse, neglect and incredible hardship. Yet, through adversity and a will to achieve and provide for her four children, she took a part-time job as a cleaner at Manchester City Council in the mid-1990s.
She then went on to become a caretaker, a volunteer youth worker, and an educational support worker with Manchester Pupil Referral Unit. During her time at the Pupil Referral Unit, Donna discovered a passion for working with children struggling with their education, in particular, looked after children and the most vulnerable in our society.
In 2013, she was elected as councillor for Ancoats and Clayton, and, following boundary changes, became a councillor for Clayton and Openshaw.
She says she is honoured, humbled and excited to have been elected Lord Mayor and her primary issue will be on the Year of the Child, especially focusing on young people in the care system and care leavers.
"One of my key priorities is to focus on young people that are in the care system. As a care leaver myself I believe we can work with this sometimes forgotten community and ensure that they receive support from Manchester City Council," she said.