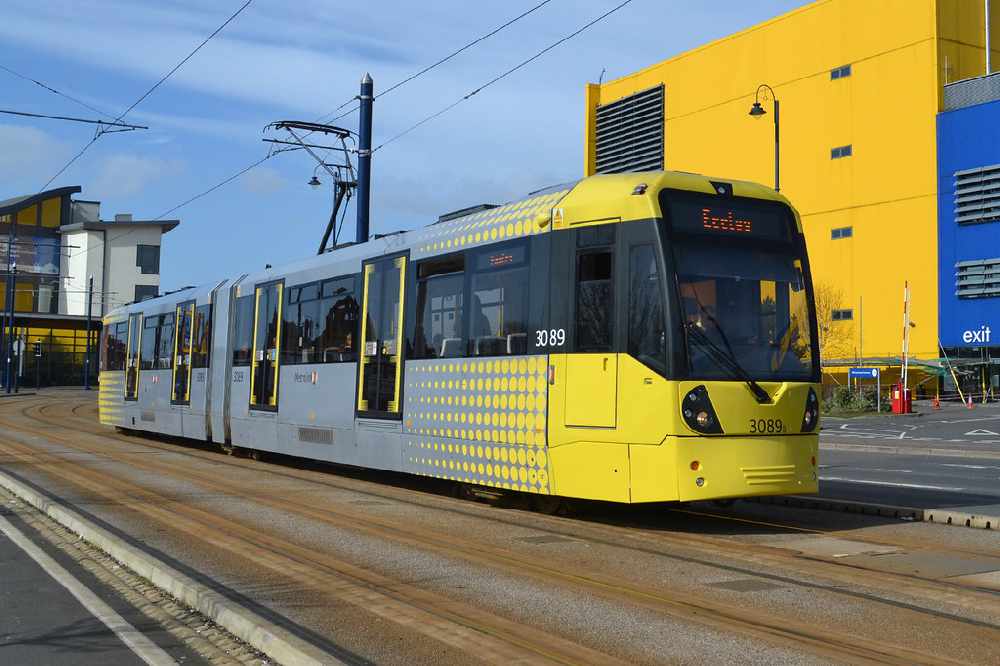 A Metrolink tram in Ashton-under-Lyne. Image: Nigel Wood.
One-day travel cards will be removed from the get me there ticket app in a bid to cut down on Metrolink fare evasion. 
The change comes into force on Monday 13 June, in a move that Transport for Greater Manchester (TfGM) state will "tackle fare evasion and protect Metrolink for the future".
TfGM claims that some passengers avoid buying tickets, but use the app to purchase a day pass once an inspection takes place.
Metrolink boss Danny Vaughan said: "We are operating in an extremely challenging financial environment, and whilst most passengers are honest and travel on Metrolink with valid tickets, we know that a minority blatantly try to travel without paying, only buying a single ticket via the app when they see ticket inspections taking place. This type of behaviour is dishonest and unfair on fare-paying passengers.
"Fare evasion also takes potential revenue away that could be invested into network improvements and extensions which benefit all users, plus ensures that we can continue to operate current services, which millions of people across Greater Manchester rely on to access work, leisure, and essential services.
"With this in mind, we have made the decision to remove certain ticket options from the app."
TfGM encourages travellers to pay contactless on the network by touching in and out using the scanners on platforms at the start and end of your journey, which will calculate the appropriate fare depending on the zones you've visited.
One-day travel cards will still be available to purchase from ticket machines, and other travelcards will remain available on the get me there app.