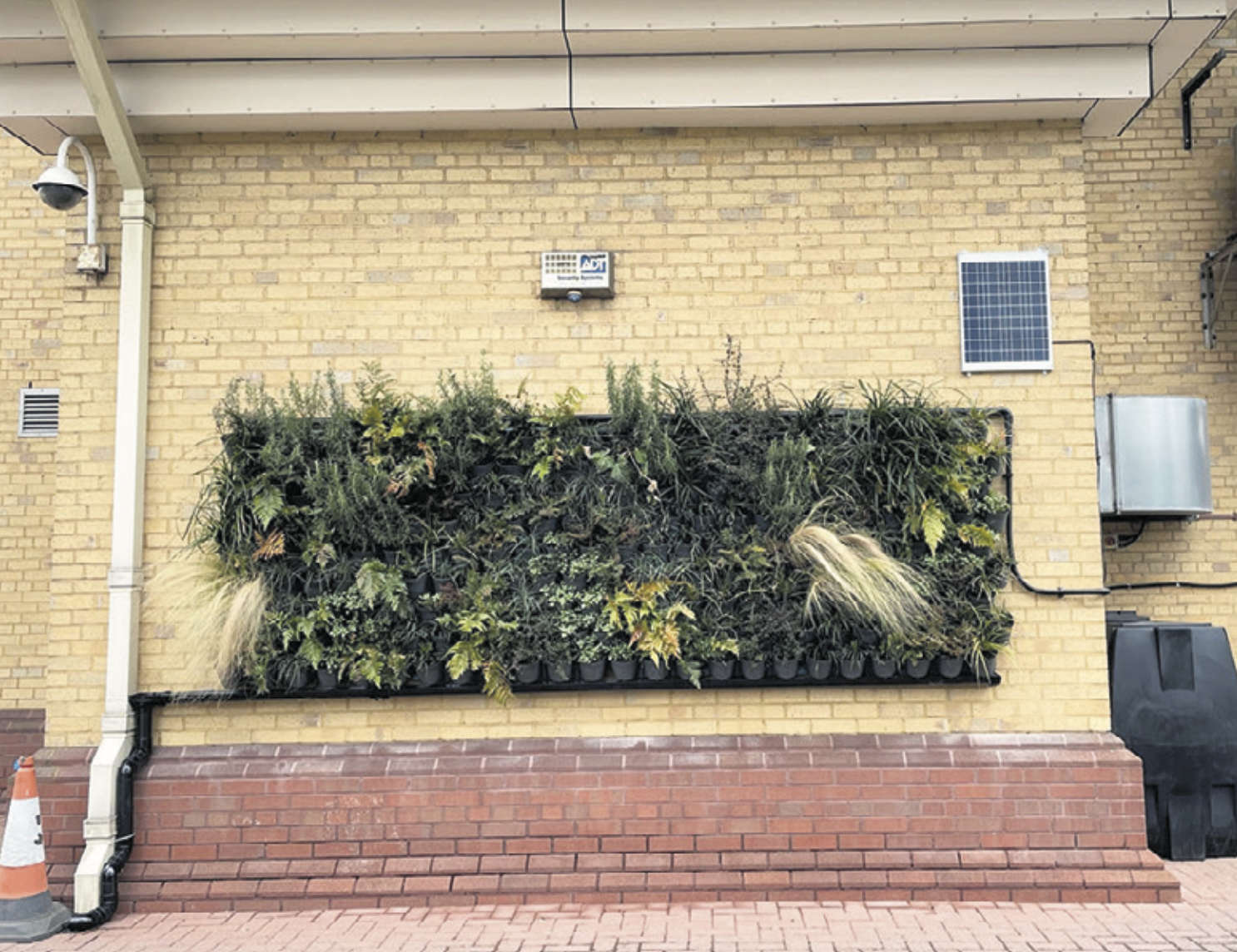 GOING GREEN: An environmental living wall in an urban setting.
Environment Agency Area Director Lesley Worswick takes a closer look at improving our wellbeing by investing in the health of our environment.
It's that time of year again when days begin to get longer and when we can finally put away our winter wardrobe.
There is no better time to grow during this seasonal shift and part of growing means changing the way in which we connect to our green or blue spaces.
The benefits of investing in the health of our environment is one of the smartest actions we can take.
Nature can be an incredible force to not only improve the wellbeing of our planet, by mitigating climate change and its impact, but also by creating a positive ripple effect within our own day-to-day lifestyles.
We have an enormous opportunity to rethink how and where we can rebuild our foundations to embrace nature-based solutions to deliver impactful results that help propel us toward a carbon neutral future.
Partnership is the missing link when we look at investment in net zero and nature and it's essential to collaborate if we are to create change with confidence while also sharing the benefits, the costs and the risks.
Although they are not possible everywhere, nature-based solutions, such as tree planting or peat restoration, provide cost-effective adaptation in flood management, which can also deliver net-zero benefits in the form of carbon capture.
This has worked particularly well in several sites across Cheshire and even in our own offices based in Warrington where we have created two 'living walls' to benefit air quality and create energy efficiencies.
Investors are also rightly recognising environmental factors as key drivers of value and locally we're already starting to see developers starting to pay attention to nature within their proposals.
It feels like we need to capitalise on the progress.
The next decade or so is absolutely critical for the climate emergency.
Developments, such as Nature North (a collaboration of organisations in the North of England that have come together to drive green growth and climate resilience through nature recovery) and many others already in the pipeline, are really showing what a nature positive Cheshire could look and feel like.
But wouldn't it be amazing if, in the next 10 years or so, we no longer had to have these sorts of conversations?
What if all the examples we are seeing now became business as usual?
Any journeys start with a first step and our challenge now is to ensure that the delivery of this future goes hand-in-hand with the really positive net zero commitments the North West is striving for.
If we get that right, investing in nature will generate a positive return, create jobs and skills, and leave a legacy of greater prosperity for our environment and our people.