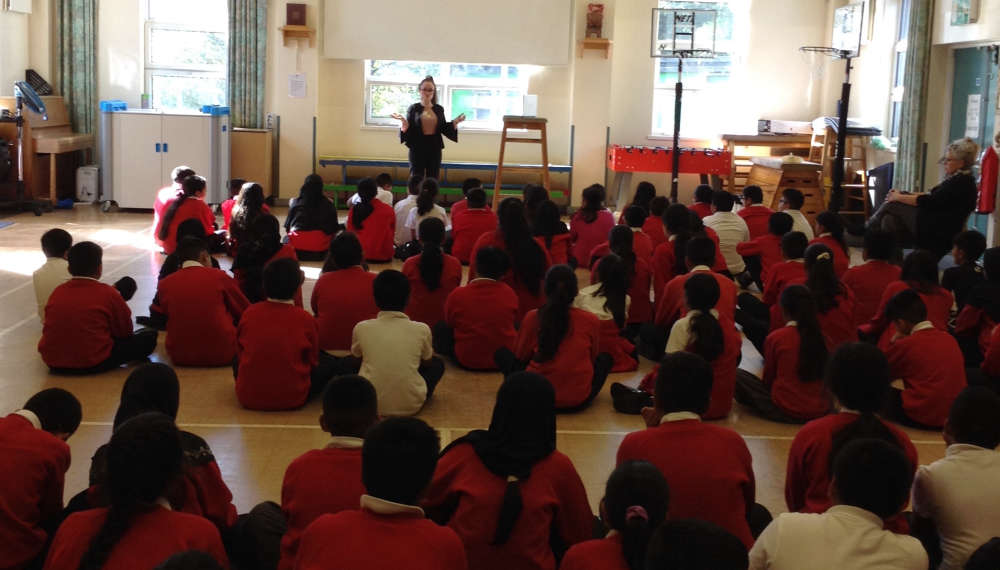 Youth Mayor delivering wisdom at Alexandra Park.
Children at Alexandra Park Junior School were treated to a visit from Oldham's Youth Mayor.
Due to restrictions, only the year six pupils were physically in the hall but the whole school tuned in to meet Tia Henderson, Oldham's current youth mayor.
At just age 18, she gave an inspiring speech to pupils about believing in themselves and reaching for their goals. The children enjoyed talking to her and sharing some of their own dreams.
Many pupils shared that they were interested in STEM learning in the future e.g. engineering.
PSHE leader Samantha Nicholson-Hickling said "it's really important that our children meet and engage with inspiring role models such as Miss Henderson.
"It was lovely to see them so interested in her story and her journey. Maybe we've got a future youth mayor here at Alexandra Park? I am really pleased the youth mayor was able to fit us into her busy schedule as having her visit is a highlight of this half term."
One Year 4 pupil said, "I want to be a scientist when I grow up and I was really excited that the youth mayor told us about meeting Professor Brian Cox. She gave us the chance to send some questions to him so I hope he answers them."
The Youth Mayor left the children on one inspiring quote about hopes and dreams, leaving them to ponder what they want in the future and how they will get there.
Read more from the Oldham Reporter