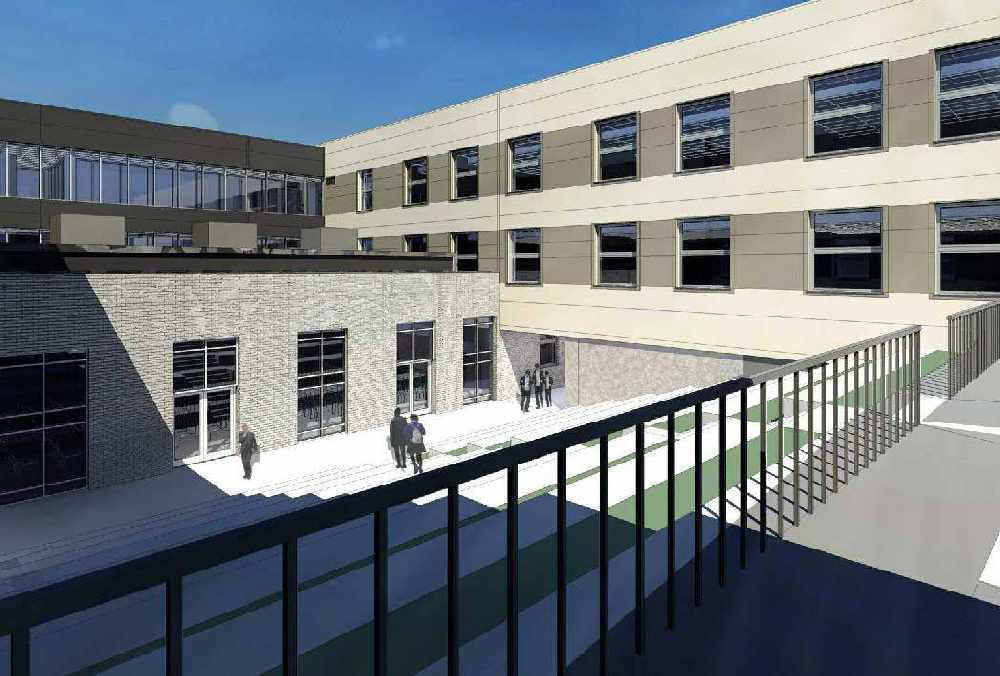 Work on the new Saddleworth School - a project which has risen by £2 million to £27 million - has now begun.
Interserve Construction was awarded the contract by the Department for Education to design and build the new school at the site off Huddersfield Road in Diggle.
The work began on Monday (20 July) and is set to be complete in February 2022.
The new flagship school - which is being built because the existing school had been identified as not fit for purpose - will offer 150 additional places and accommodate up to 1,500 students aged 11 to 16 to meet increasing demand.
The new school will be designed to accommodate the growing needs of both pupils and the local community, and will be tailored to meeting and exceeding the needs of modern school education provision.
Plans to relocate the school from its current location in Uppermill to a purpose-built new site have been in the pipeline for more than a decade.
The former WH Shaw Pallet Works site was demolished earlier this year.
Phil Shaw, Regional Director at Interserve Construction, said: "This is a really important opportunity for us and the local community. As we venture into uncertain times it is really important we provide opportunities to rebuild the economy through local employment.
"Our appointment by the Department for Education to build the new Saddleworth School further strengthens our position as one of the leading construction companies serving the UK education sector and follows the team's recent appointment to build the special needs Halcyon Way and Prospect House schools, also in Oldham."
Cllr Shaid Mushtaq, Cabinet Member for Education and Skills at Oldham Council, said: "This is an important milestone and we look forward to seeing the site transformed over the next few months into the modern school that our children deserve.
"The new Saddleworth School – with additional school places - will ensure current and future pupils are taught in first-class facilities and get the best possible chance to succeed."
Matthew Milburn, Executive Headteacher at Saddleworth School, said: "I've been involved with the design of the new school from the very beginning and I look forward to visiting Saddleworth in 2022 to see the team making the most of what will be a fantastic educational and community asset."
Mike Anderson, who takes up post as Headteacher at Saddleworth in September 2020, said: "We are all excited at the prospect of working in this amazing new school building which will serve our community for years to come and will allow us to welcome even more children to Saddleworth School."
Main image:
One artist impression of what the new Saddleworth School site will look like when built.