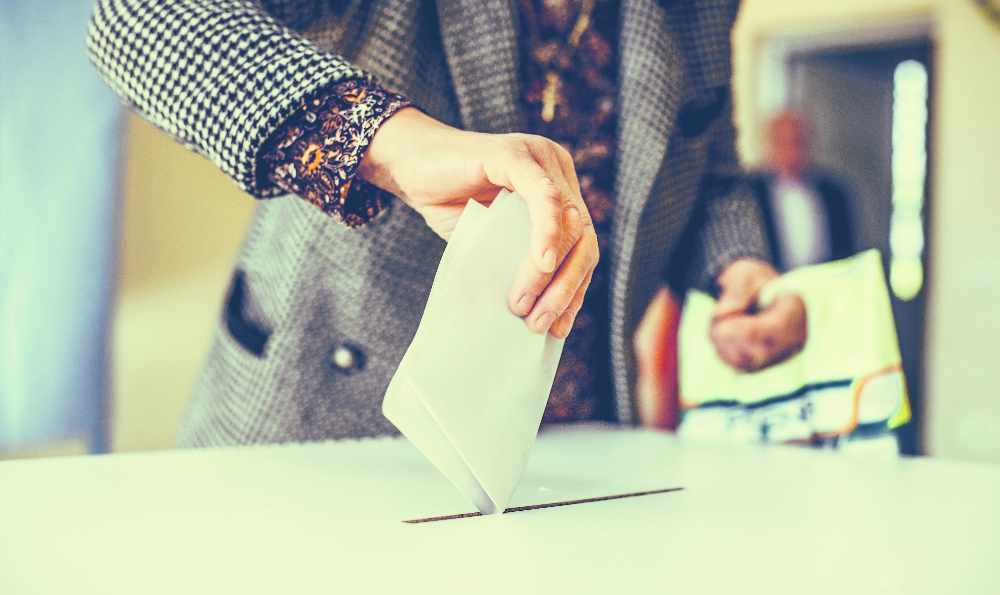 We've asked all of the candidates standing in the General Election on 12 December across Oldham and Saddleworth's constituencies to tell us why you should vote for them - and how they would improve their local constituencies.
OLDHAM EAST & SADDLEWORTH
Candidates in Oldham East and Saddleworth have been setting out their stalls as to why they should secure your vote.
The largest constituency in Greater Manchester for sheer geographical size, it has been Labour since its inception with incumbent candidate Debbie Abrahams representing the seat in Parliament from 2011.
The constituency voted by more than 59 per cent to leave in the EU referendum, a hot topic in what has been dubbed the 'Brexit election'.
But for the seat to change hands, another candidate will need to overturn Ms Abraham's 8,000 vote majority. Now each candidate has made their pitch for why voters should back them at the ballot box come December 12.
Labour - Debbie Abrahams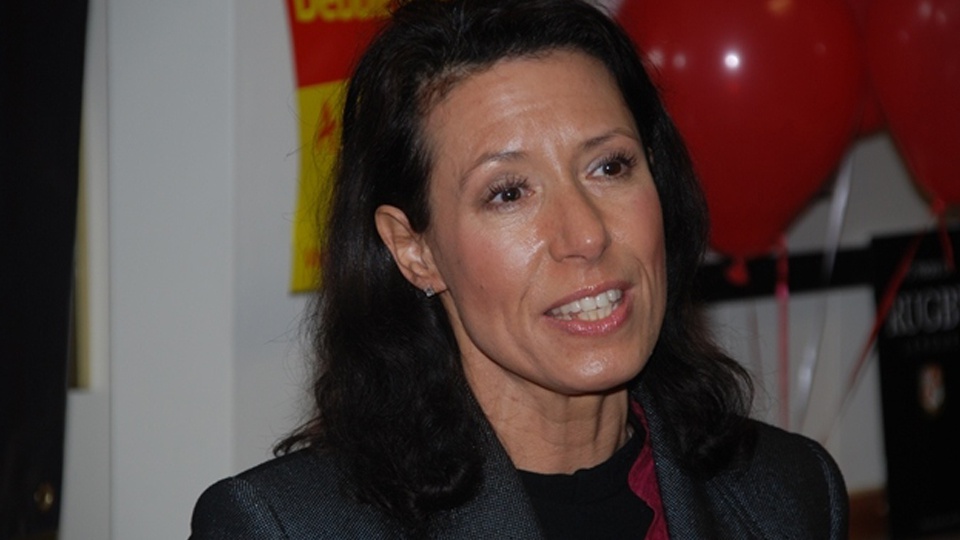 I'm proud to have represented Oldham East and Saddleworth over the last nine years, handling over 33,000 cases.
Poverty is a political choice. I created the Oldham Fairness Commission to tackle inequalities, creating a Living Wage borough.
My award-winning Be Fair – Pay on Time campaign saw my recommendations incorporated into 2014 small business act. As a result, late payments to SMEs have fallen from £41.5bn in 2014 to £14bn.
Locally, over 2,000 people live with dementia. My Dementia Friendly Oldham campaign created 8,500-plus dementia friends to support them. I will continue to champion the rights of all disabled people.
Since 2014, my annual summer school has brought Oldham's young people together, teaching them about politics and public service.
I'll continue to fight for improved access at Greenfield station; reliable, affordable bus services; and funding to build on brownfield sites first, tackling the housing shortage while protecting green spaces.
Green Party - Wendy Olsen
In the new Parliament, we will be voting on housing, education, and Brexit.
On housing I support renters and tenants who need better cheaper housing.
This means not building on green belt but more in city brownfield sites.
I am not in the hands of developer companies. We need good amenities around any new housing.
I have long supported the campaign to rescue colleges. Further education and sixth forms are under enormous pressures.
Why anyone votes for the current government leaders is a mystery to me. They started austerity which means cuts. Still doing it! I am against it.
Lastly in Brexit I am for remain but reform the EU. So that puts me protecting immigrant families.
Best wishes – see you in Facebook, Oldham and Saddleworth Green Party.
Independent - Amoy Lindo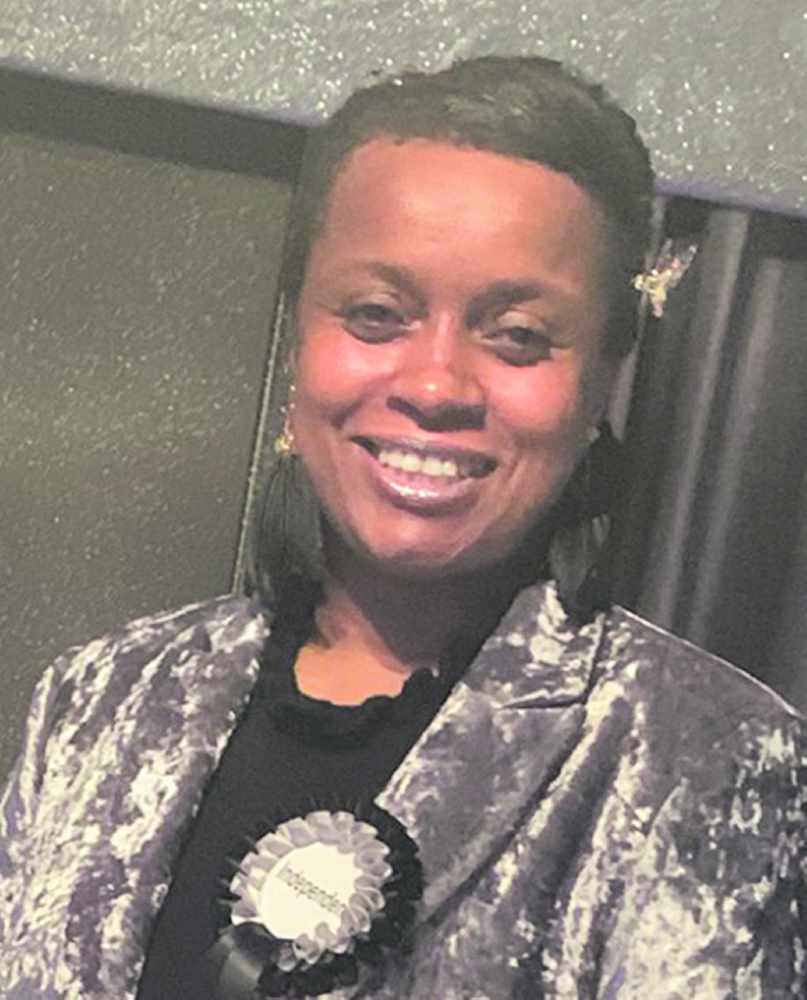 I would have exactly the same rights as other MPs and I would work cross party to achieve my manifesto pledges.
We now have more independent MPs in Parliament than ever before.
One of the benefits of an independent MP is I have no party whips to tell me how to vote, I can listen to you, I am free to speak and free to act and free to fight for the issues you care about the most.
Oldham Council has been represented by one political party for over 20 years, we have seen in many of those years that they are not working for you, the constituent and often you are being ignored.
A vote for an independent is a vote for your voice.
Elect an MP who truly cares about a town where she was born and raised in and is prepared to put you first.
Conservative - Tom Lord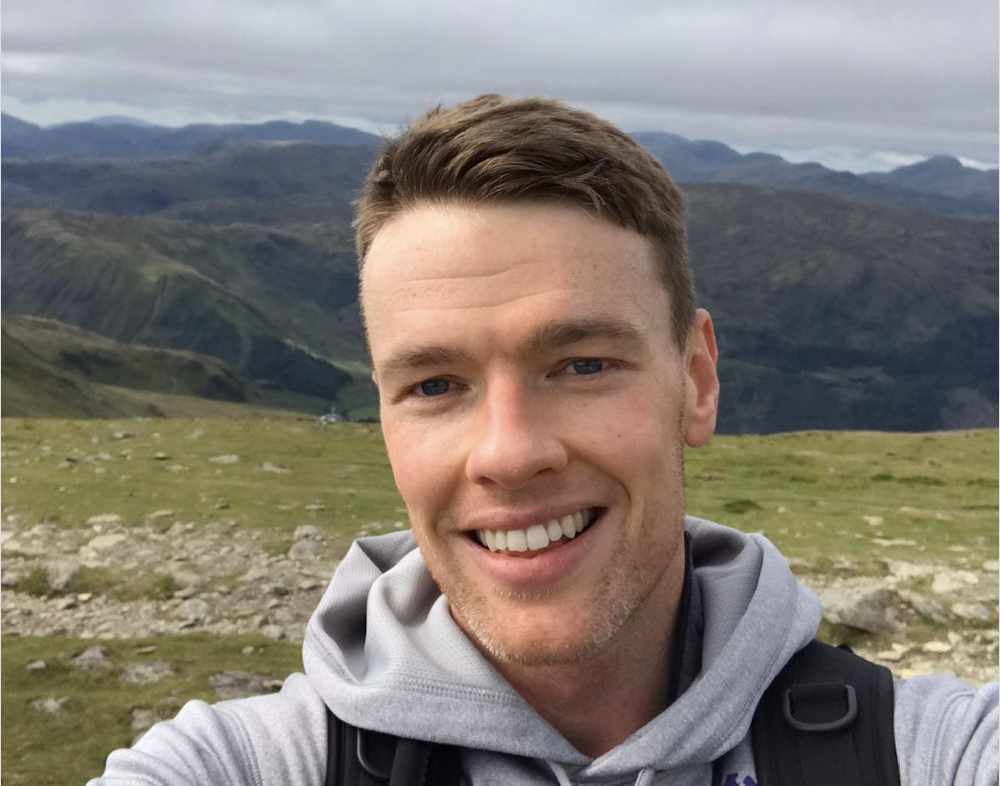 I'm a Leave voter and a member of the public frustrated with MPs doing exactly the opposite of what the majority of their constituents asked them to do.
That's what's happening in Oldham; our vote to leave the EU is being ignored.
My case is simple – change the MP and install a candidate who voted leave but who can also deliver on issues that go beyond Brexit.
On that point, I've lived in Oldham since 1992 and now see the town I grew up in at the centre of a worrying set of allegations surrounding child sexual exploitation.
I'm a criminal barrister. I've prosecuted and defended in serious cases. I have the expertise others do not when it comes to understanding the evidence and prosecution of these types of crimes and the impact they have on the victims.
I will address this issue with the thoroughness our community demands.
Brexit Party - Paul Errock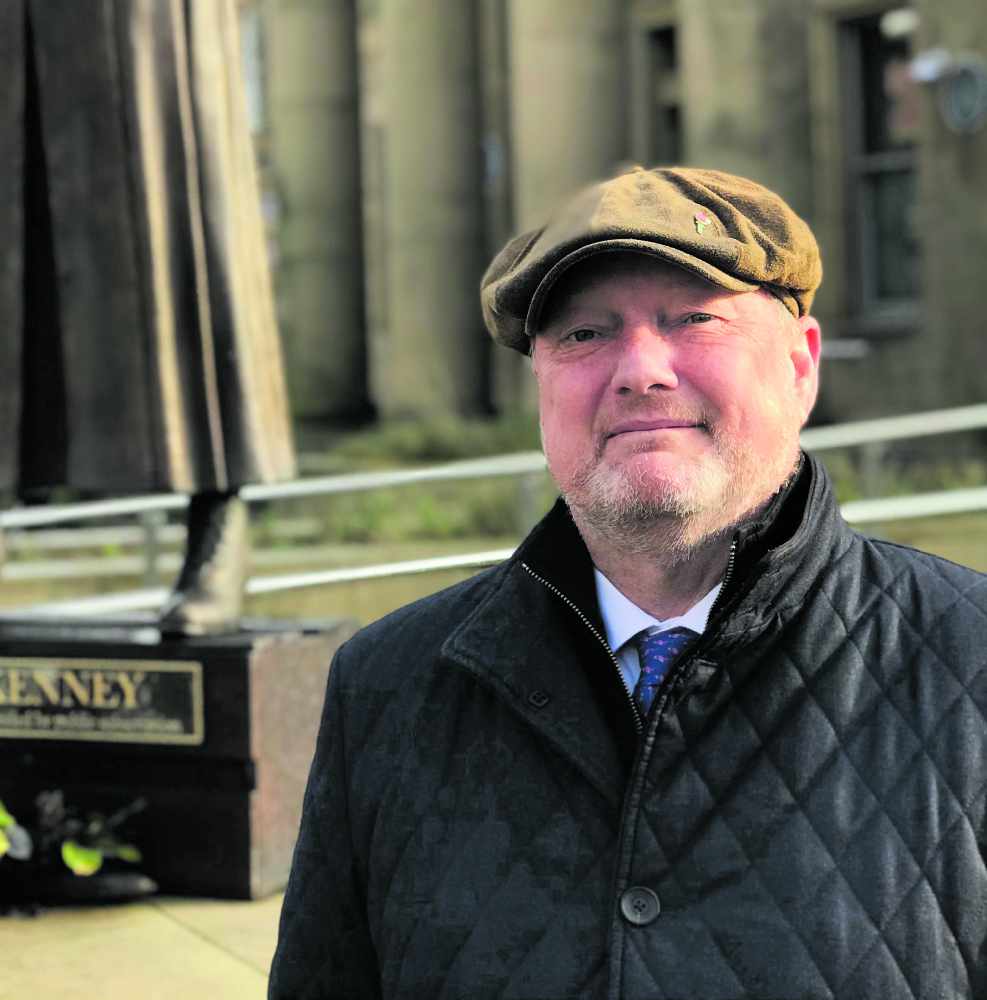 I am a successful local businessman who has lived and worked my entire life in Oldham and Saddleworth. Brexit must be followed through or democracy is fatally undermined.
In the referendum of 2016, the people of Oldham voted overwhelmingly to leave and yet our local MPs consistently vote against their constituents' mandate.
Borough investment and spending must be brought back in to Oldham in order to provide jobs for local people and businesses.
Our environment and green spaces must be protected for future generations.
Current planning regulations are destroying swathes of our open green spaces at a time when environmental issues are foremost.
We will put people before politics and party decisions will prioritise local needs and not the needs of career politicians and national parties.
Oldham's headlong race to the bottom must be halted and reversed.
Liberal Democrats - Sam Al-Hamdani
I am a local councillor, as well as a freelance designer and editor, born and bred in Saddleworth.
We need to build more engaged communities and society. Too many people in Oldham have been left behind by years of national governments too focused on London and the South East.
A brighter future for Oldham requires changing our thinking. We must ensure that national policies and EU membership deliver for our town.
Oldham should be a place of opportunity. Right now it isn't. We need to celebrate the hard-working people who live here and who can make this a diverse, thriving town.
We also need a green revolution. We should be ahead of the curve – leading the world in environmental technologies – a greener economy is a growing, positive economy.
This is just the start. I promise to be an MP who is engaged in the community, and who delivers for that community.
Brexit Party - Paul Brierley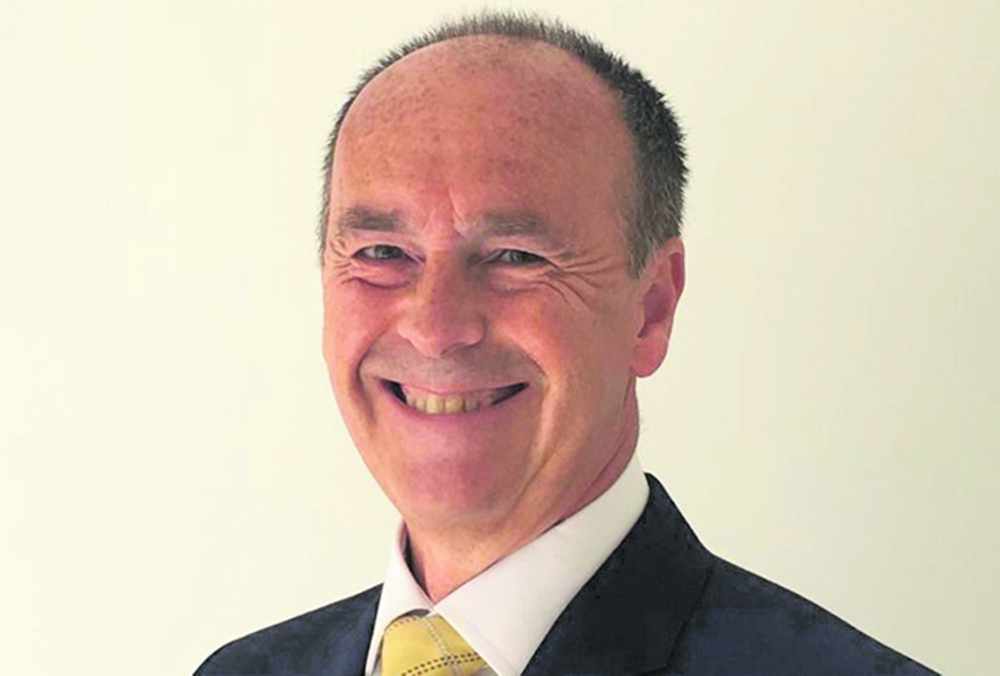 I am a company director, born in Bolton with family living in the constituency.
A widower, who has a son and three grandchildren, I served an apprenticeship as a joiner, before becoming a qualified quantity surveyor by profession.
My initial priorities:
• We need to leave the EU unleashing endless opportunities by returning accountability and democracy.
• We need to regenerate our high streets by scrapping business rates.
• We need to overhaul the postal vote system.
• We need to protect our precious greenbelt.
• We need to give the constituency a voice in Parliament.
The Labour MP has on numerous occasions voted against the wishes of her constituents including the 59.92 per cent who voted to leave the EU.
Oldham's decline is a disgrace under Labour, it's time to remove the Labour MP from office.
OLDHAM WEST AND ROYTON
Oldham West and Royton, which covers Chadderton, is a Labour stronghold that had been represented for 45 years by veteran MP Michael Meacher until his death in 2015.
The resulting by-election was won by Oldham council leader Jim McMahon, fighting off UKIP for the seat.
But in this leave-voting area Brexit is likely to be a hot topic on the doorstep.
Now each candidate has set out their stall for why voters should back them at the ballot box come December 12.
Brexit Party - Helen Formby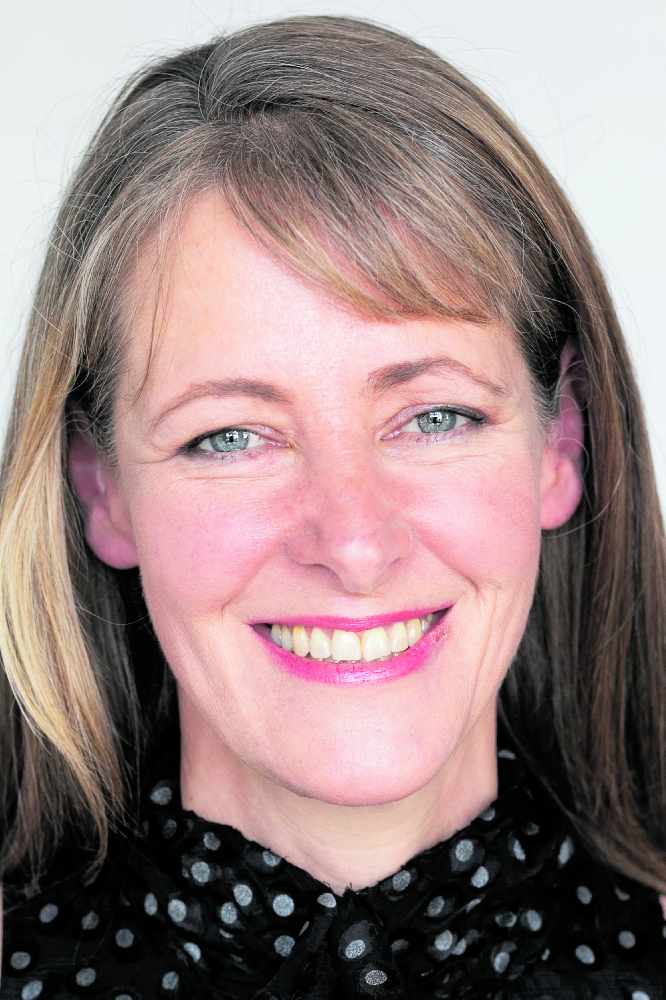 Oldham is one of the most deprived areas in the UK. Many people have given up and no longer trust politicians.
The Brexit Party want to change our political and postal voting systems, and help these neglected northern regions, and give people and businesses the break that they deserve.
Oldham has one of the lowest life expectancy rates in the UK.
The Brexit party wants people to have 24 hour access to a GP and to also increase the number of doctors and nurses by setting up more of our own training programmes.
We are on the side of hard-working local people serving their communities. Two thirds of businesses do not make a profit over £10,000.
Small and start-up businesses should be given a £10,000 tax free allowance to boost entrepreneurism.
We will stop business rates for business outside London. This will help the failing high streets and help fill the empty shops in Oldham.
Conservative - Kirsty Finlayson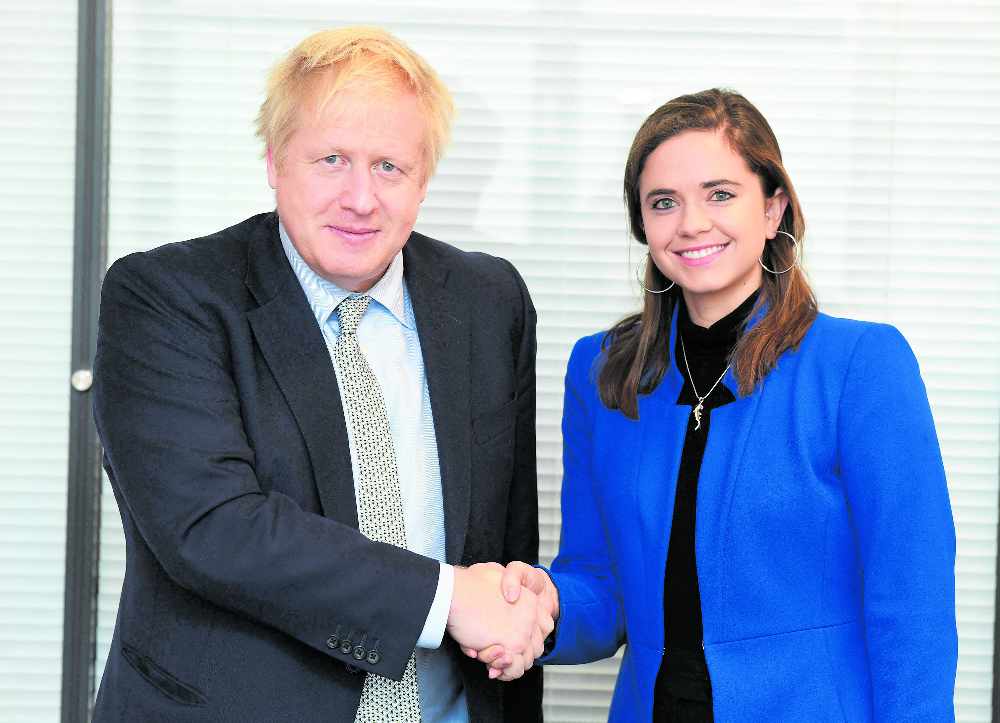 People in Oldham, Chadderton and Royton have put up with Labour for far too long.
It's time to get Brexit done so we can focus on the people's priorities of better schools, NHS investment and more police.
Jeremy Corbyn's Labour candidate has voted consistently to stop Brexit; now Labour wants a second referendum!
It's Parliament versus the people – and I'm on your side.
A vote for the Brexit Party or UKIP here will simply help keep your Labour MP in Parliament.
One of my local priorities will be saving green belt land. It's Labour who has bulldozed over residents' concerns for far too long.
Visit my website or social media to find out more about my background and beliefs – and please get in touch.
Only Labour or the Conservatives can win here. Your vote matters more than ever. Please use it to back me, back Boris, and back Britain.
Green Party - Debbie Cole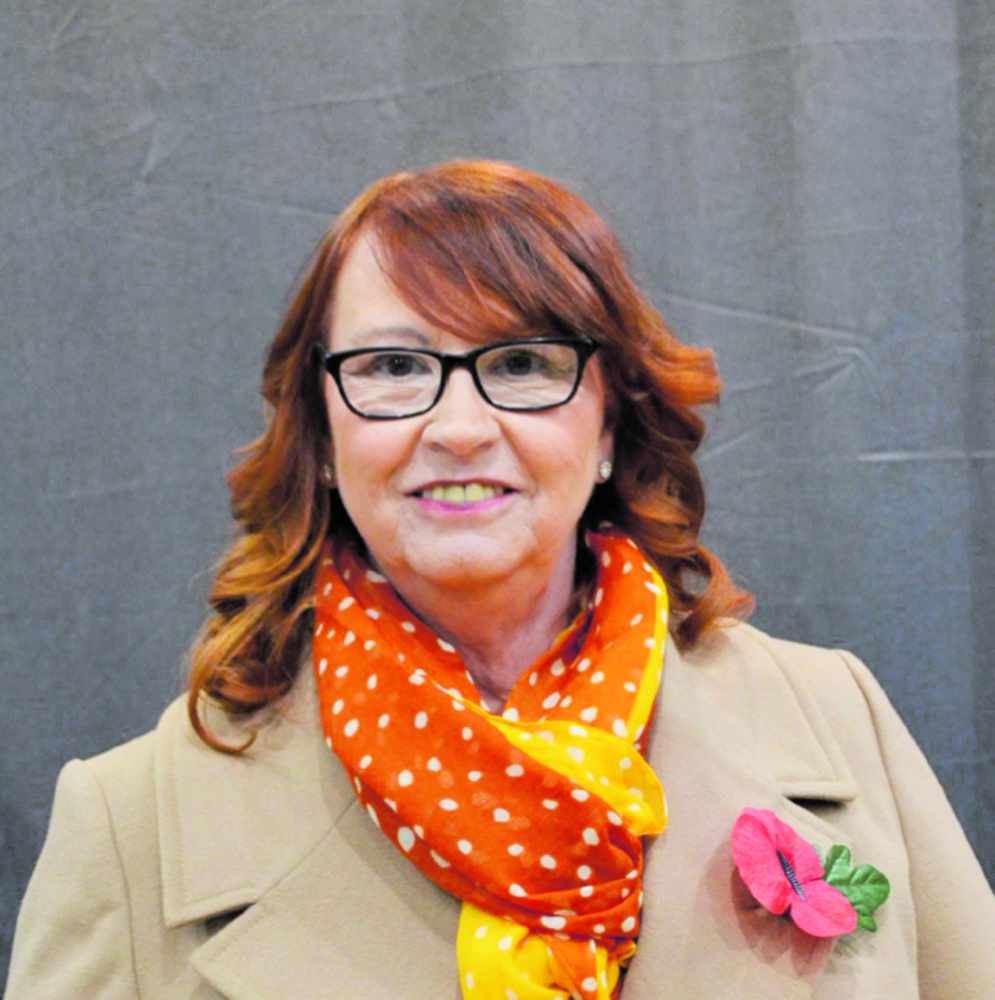 Oldham through and through, I come from a police force family.
My community roles have included caring for the elderly and disabled to even managing a bingo hall.
I have always campaigned on behalf of my community including fighting Oldham Council to protect green space in Bardsley where I took them all the way to judicial review until the money ran out.
I have never backed down from fighting on behalf of those who are unable to fight for themselves and am at the forefront of the campaign calling for an independent investigation into historical cases of child abuse.
After recently facing down a room full of politicians refusing to answer questions, I decided enough was enough and it was time to take a stand.
I am a disabled grandmother who has beaten cancer three times. Not at all a career politician, I call it how I see it.
Green Party - Dan Jerrome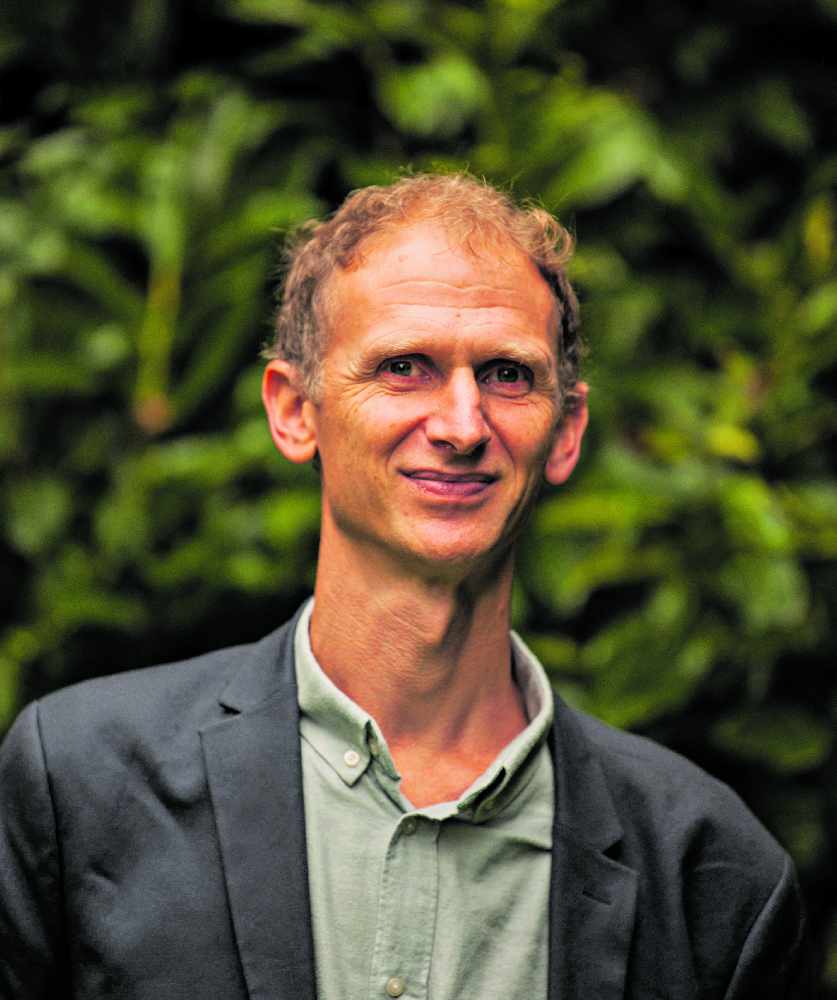 I'm delighted to have been selected for Oldham West and Royton. Greens all over the country are leading the fight to put the climate crisis first.
I was elected as a councillor in Trafford in 2018. We were the first council in GM to declare a climate emergency.
We need change nationally and I will be fighting for a green new deal. We can start by scrapping HS2 and investing in our trains, buses, walking and cycling.
I've passed policy that bans the badger cull, that will see more trees and wildflower areas, stop the use of weed killers on parks and limit house building on green spaces.
These are things I will work for in Oldham West and Royton.
A Green vote will deliver a minimum wage of £12 with no age limit, deliver warm insulated homes for all and make bus travel free.
We're making our society work for everyone.
Labour Party - Jim McMahon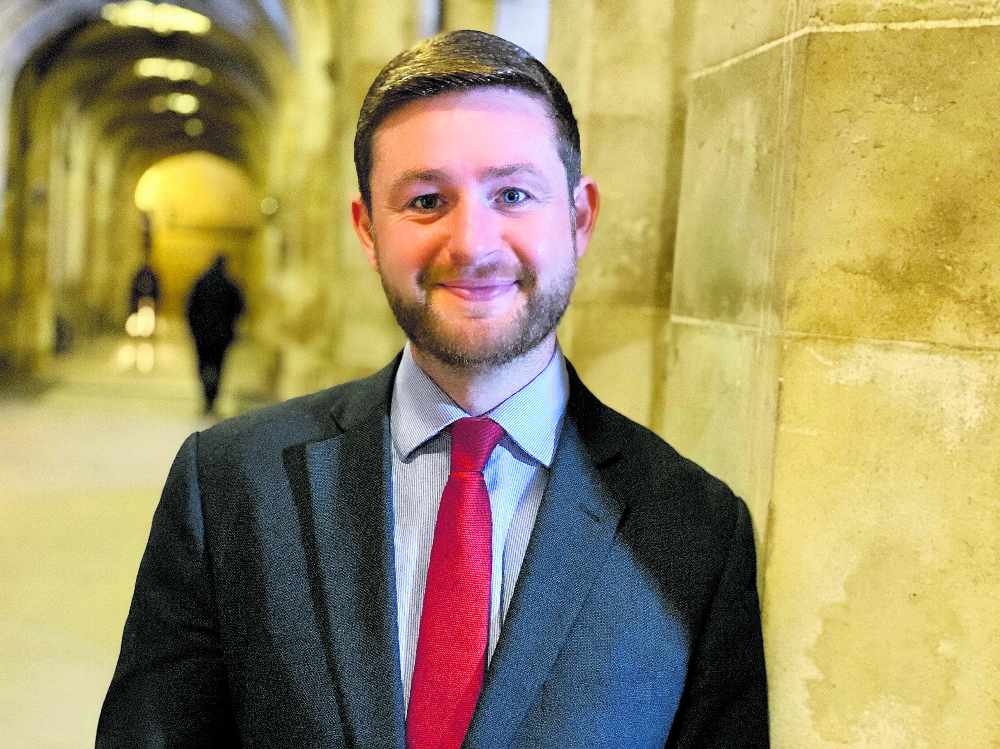 Serving as your MP has been a huge privilege for me, but sitting across from the Tories as they complete a lost decade of austerity has been difficult, when I know the human cost on my constituents.
The decade we have endured has demonstrated that our public services are not safe in Tory hands, I have always and will always strive for greater investment in our NHS, police and fire services, transport and in education.
If re-elected I will ensure Chadderton, Oldham and Royton have a voice on the national stage, ensure that we get our fair share and continue to campaign for the issues that matter to local people, like supporting WASPI women mistreated by the Tories, fighting for those affected by the contaminated blood scandal and for the over-75s to keep their free TV licenses and for Universal Credit to be scrapped.
We need a Labour government to rebuild Britain, invest in our public services and stitch back together the fabric of our public realm.
UKIP - Anthony Prince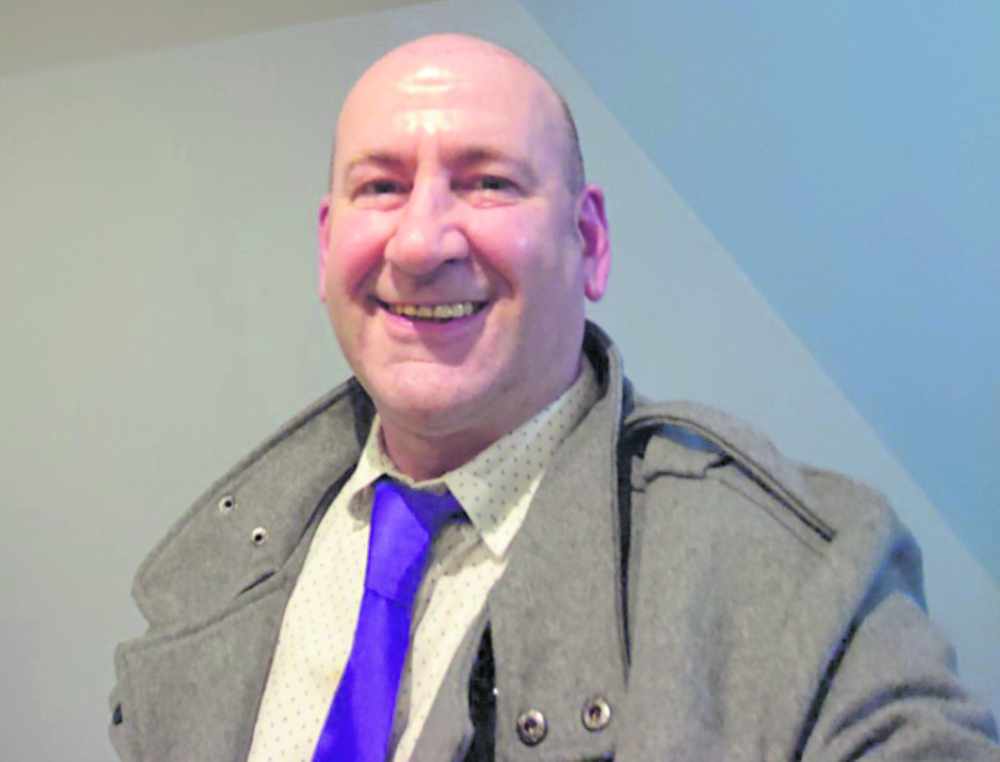 I am a local working class lad, born and bred in Oldham. I've been actively campaigning for Brexit for the last five years, longer than any other Brexiteer standing against me.
UKIP are the only political party that is committed to a clean break from the EU.
If elected I will help deliver the Brexit you voted for. I will make sure that every ward in Oldham has a youth centre. This will reduce antisocial behaviour and give our children a much needed safe place to play in the evenings.
I will enter discussions with banks to try and bring back local banks in areas that are most affected by the loss of banks across the borough.
I'd want to abolish inheritance tax, scrap the TV licence and abolish bedroom tax. I'd also look to end the ATOS-style work capability assessments.
Cancer has affected a few people in my life including myself. If elected I will donate 20pc of my salary to Maggie's Oldham.
Liberal Democrats - Garth Harkness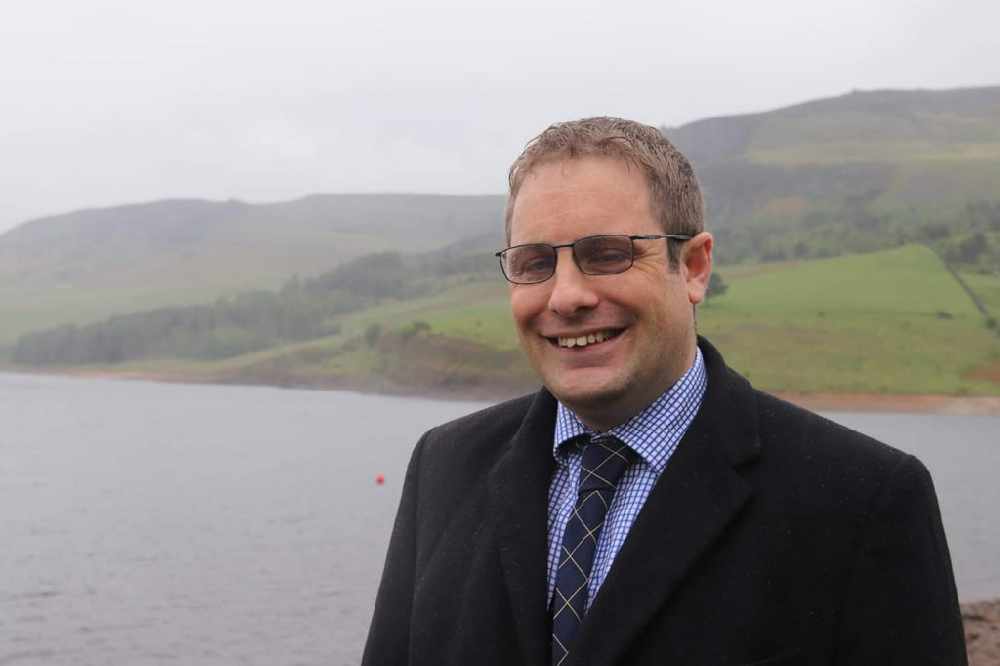 I am an autism specialist teacher who runs a resource provision and a local councillor.
I see first-hand the huge impact on supporting the most vulnerable in schools.
The cuts need to be reversed and further investment is needed to support those from disadvantaged backgrounds in schools.
Liberal Democrats would reverse the cuts in education and spend £10 billion a year more, recruit 20,000 new teachers and invest in special education needs and disabilities in schools.
There will not be the £350 million a week extra for our NHS proposed by Brexit parties.
Instead we stand to see shortages of drugs and shortages of staff in hospitals, cuts to education and local government.
Places like Oldham suffer.
By abolishing Brexit we can invest in our public services and tackle the climate emergency.
We can invest billions more over the next five years to improve NHS and mental health services and we can make sure everyone gets the best start in life.
ASHTON-UNDER-LYNE
Voters in Ashton-under-Lyne are preparing to head to the polls to choose their next member of Parliament in the first winter election in nearly a century.
The seat has been red since 1935 and is currently represented by shadow education secretary Angela Rayner.
Elected in 2015, she has since been an outspoken defender of Labour leader Jeremy Corbyn.
A leave-leaning constituency, which also covers Failsworth in Oldham, it has been most closely contested by the Conservatives in the past, with UKIP polling third place in the previous two elections.
Now each candidate has set out their stall for why voters should back them at the ballot box come December 12.
Derek Brocklehurst, Brexit Party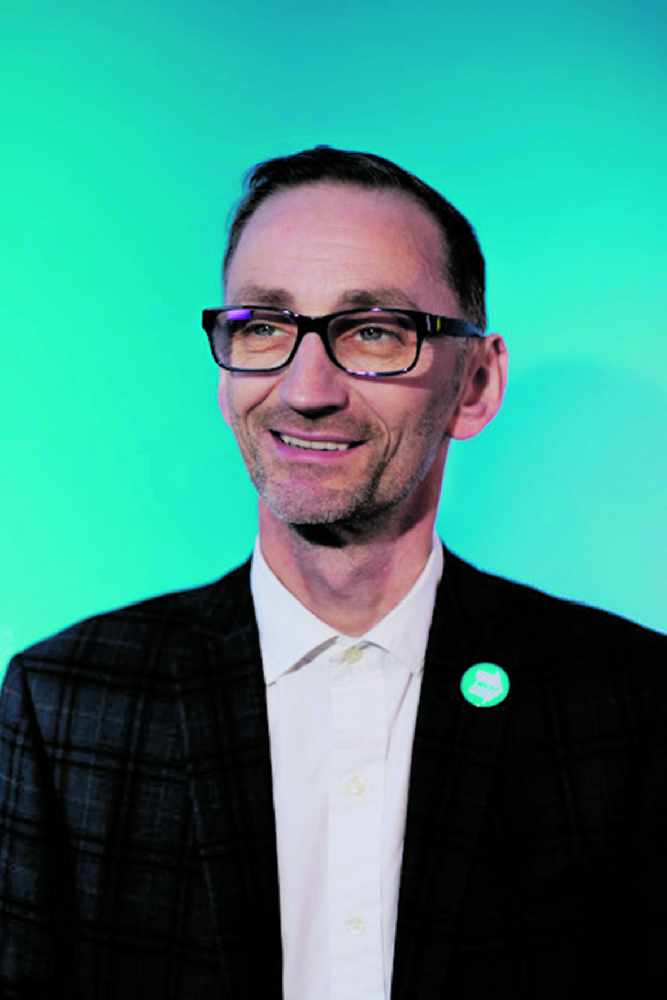 I went to Stamford High School in Ashton and I have also worked in both Droylsden and Failsworth as a taxi driver serving the local community.
After being a lifelong Labour supporter I decided to stand for the Brexit party because party politics is broken and democracy is slowing slipping away from our society.
The Brexit party is the only party who will work hard with its constituents to put the principles of trust and integrity at the centre of political life and restore Democracy back to the people.
We are the workers and the backbone of this country and as your parliamentary candidate I want to ensure everyone's voice is heard.
I would also like to rejuvenate Ashton market and offer zero business rates to entice new shop owners to bring the town back to its former glory of a bustling shopping place which once attracted visitors from all over the North West.
Dan Costello, Conservative Party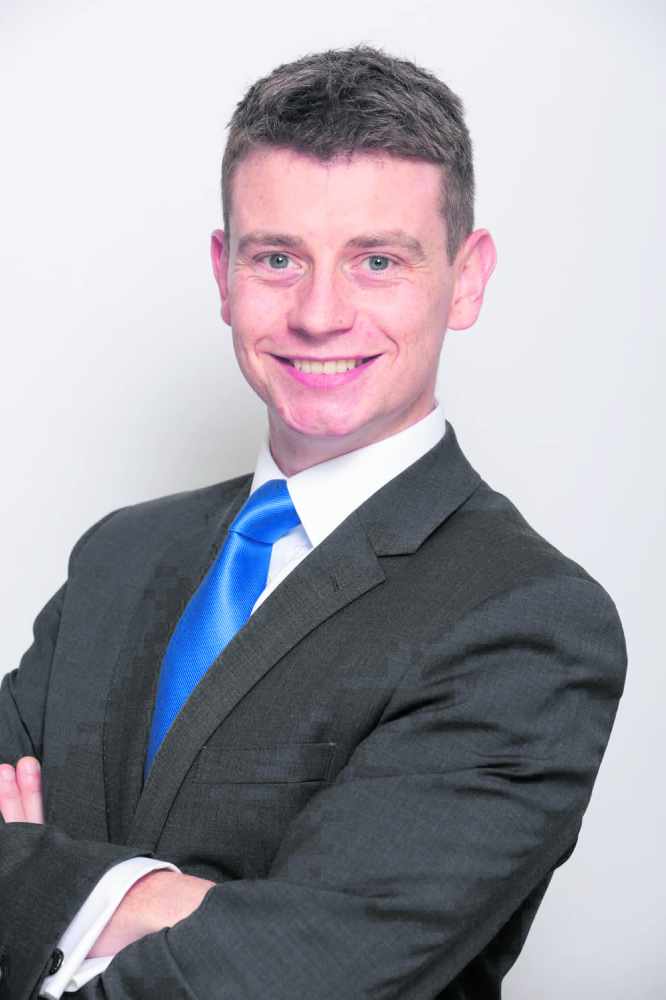 I'm proud to be Tameside born and bred. I was born in Tameside Hospital and I live in the Hurst area of Ashton with my wife, Katie, and our two beagles, Danny and Bagel.
As I go around the area, many people tell me they feel let down by the local Labour MP.
My priority as your MP will be to respect your vote and to back the prime minister's deal to deliver Brexit so that we can move on to the other issues you tell me are important; delivering on your priorities of investing in our NHS, our police and schools.
No other party can beat Labour here. A vote for anyone else will let them back in. Make your vote count on December 12.
Vote for your local Conservative candidate, Dan Costello.
Lee Huntbach, Green Party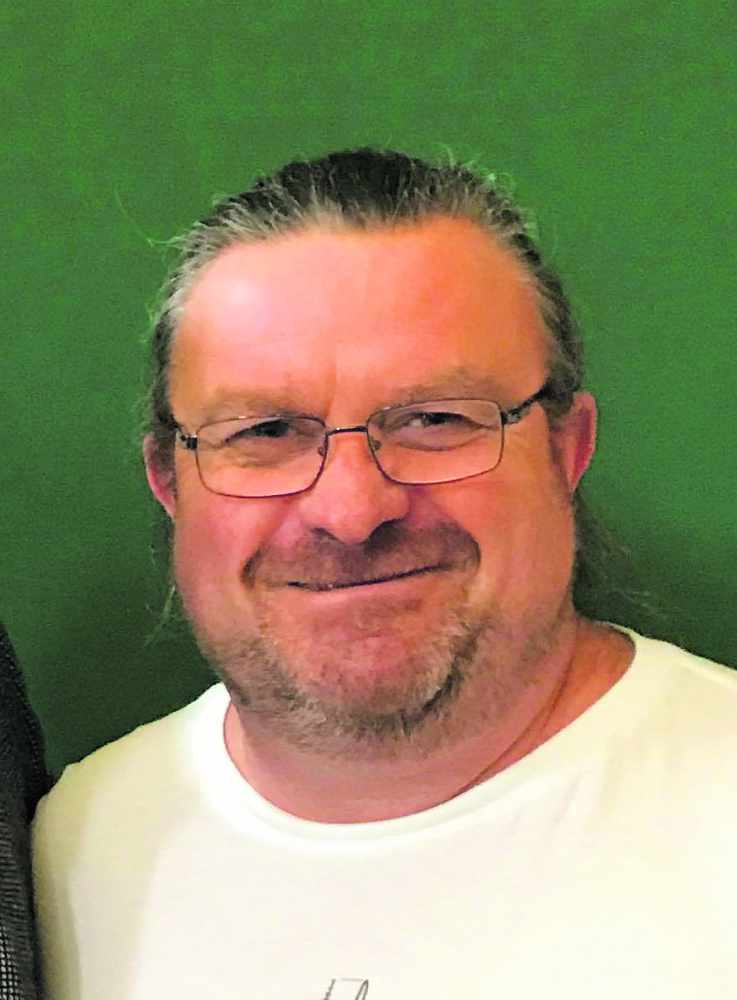 Since becoming a Green party councillor, it has become clear from the groundswell of support I have received that voters are enthusiastic for change.
Brexit, important though it is, has been a time-consuming and painful distraction from what is the greatest ever threat to humanity.
As politicians we should be working together to prioritise a future for our children and grandchildren rather than indulging in tribal and politically motivated arguments regarding EU membership.
Other parties attempt to 'greenwash' their manifestos whilst at the same time supporting airport expansion, extensive road networks and HS2.
All of these will increase carbon output whilst ripping up ancient woodlands that are vital for carbon capture, clean air and recreation.
The Green party have been developing a green new deal for over ten years. We are the originators and the experts.
This is your chance to vote Green and make change a reality.
Angela Rayner, Labour Party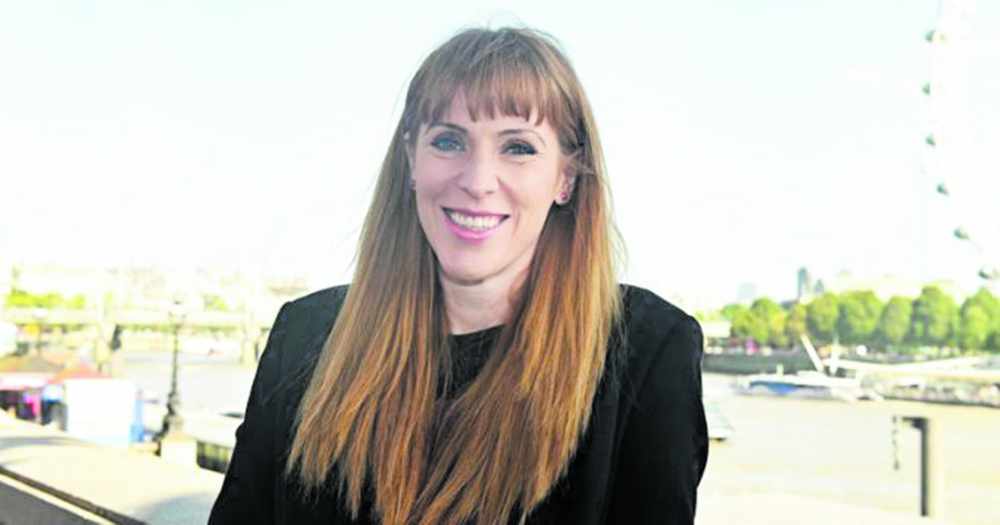 I would love to be given the honour of continuing to serve as your MP so I can carry on fighting for our children, elderly, doctors, dentists, schools, police, firefighters and our hospitals.
This election is about so much more than Brexit. We need to rid the country of the austerity-loving Tories and get Labour into power to bring about the transformation that is so desperately needed for the many, not the privileged few.
A Labour government would prioritise our NHS, free childcare, free school meals for primary school children, free colleges and universities so our young people get the start they deserve, looking after our armed forces members and veterans, locking in and guaranteeing the winter fuel allowance, free TV licences and bus passes so older people are shown the respect they deserve, a real living wage of £10 an hour for workers of all ages and a green industrial revolution that will create 400,000 jobs while helping to reduce our emissions to net zero.
George Rice, Liberal Democrats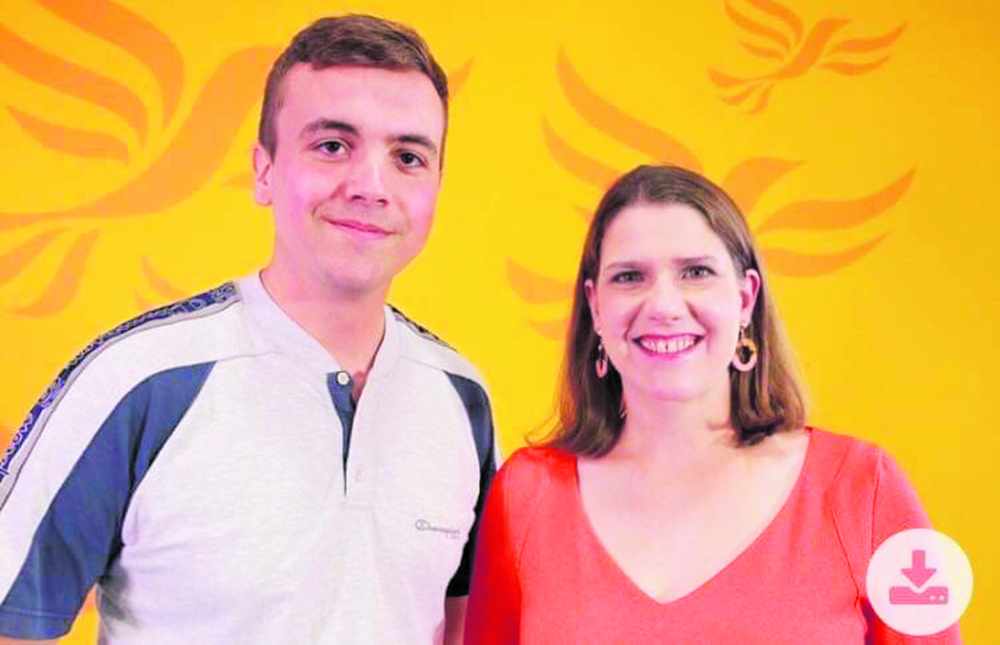 I am proud to be standing as Ashton-under-Lyne's only Stop Brexit candidate.
There is no Brexit deal, whether it be negotiated by Boris Johnson and Nigel Farage or Jeremy Corbyn, that will be in anyway beneficial to Tameside.
Brexit is an ideological project that will harm our NHS, harm our job prospects and harm our local communities so I'm thrilled to offer voters in Ashton, Failsworth and Droylsden the option to make it stop.
My priorities for Tameside include seeking to build more affordable housing to ensure that young people in the area aren't priced out of the housing market and ensuring that Denton Community College receives the funding it needs to cope with its rapidly growing number of students.