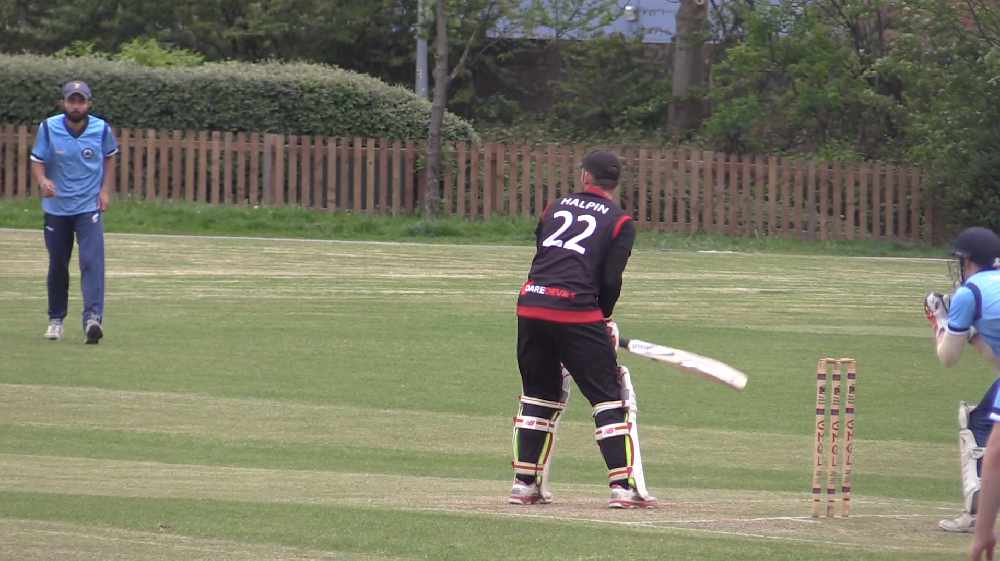 Issues of promotion and relegation have become clearer over the last week, not only with the outcome of Saturday's games but also an announcement from the GMCL on Saturday evening regarding next year's structure and the impact on this years "ups and downs" of the introduction of 5 new clubs.
There have doubtless been some raised eyebrows about this. Reporter Sport looks at the potential placings next year after the review of this week's action.
Premier Division
Denton St Lawrence stand only a single win away from securing the title and will lift the silverware with a win at Clifton on Saturday. Greenfield had an off day and fell to 4thafter reducing Woodhouses to 25-5 but then failed to capitalise. Skipper Nick Hardman, (70), led the recovery as Woodhouses totalled 165ao, (Adam Robinson 5-23). Hardman then took 4-6 as Greenfield tumbled to 99ao. Royton's inevitable relegation was finally confirmed as they were trounced by Clifton by 9 wickets. Stand joined them and they will now both be playing at "Premier 2" level in 2020 after the announcement by the league hierarchy regarding next year's structure. The other 2 relegation places are still open with 7 clubs still involved.
Royton 148ao Clifton 148-1; Roe Green 173ao Stand 96ao; Prestwich 146-6 Egerton 142ao; Monton 146ao Flixton 205ao; Woodhouses 165ao Greenfield 99ao; Denton SL 248-8 Woodbank 246-4
Division 1A
Wins for both Moorside and Glodwick left them in pole position to take the promotion spots although Denton West and Flowery Field are still well in contention. The game between Glodwick and Denton West a week on Saturday could well determine the final outcome. Moorside beat Brooksbottom by a convincing 129 runs after totalling 220-6, (Richard Harrington 53*). Glodwick struggled a little more against Uppermill after dismissing them for 109, (pro Mohammed Mohsin 5-34). Uppermill fell from 77 without loss, (after a half century from David Roberts), adding only a further 32, but made Glodwick work for the win, taking 7 wickets. Austerlands gave themselves a fighting chance of playing in the Championship next year after a win at Glossop. Ata ur-Rehman, (95) provided the basis for the total of 166-9 and then Michael Lockett, (4-18), set them on the way to a 45 run win.
Denton West 180ao Flowery Field 150ao; Glossop 121ao Austerlands 166-9;Heywood 116-2 Denton 115ao; Swinton Moorside 51-2 Unsworth 50ao; Glodwick 113-7 Uppermill 109ao; Moorside 220-6 Brooksbottom 91ao
Division 1B
After a mid-season blip Heyside have hauled their way back into contention for the Premier League next year. With the top two, Walshaw and Astley, still to play each other, Heyside now know that 3 wins will see them go up. Droylsden were the visitors to Heyside and managed a paltry 117ao, which proved no problem as the hosts cruised to an 8 wicket win inside 20 overs.
Edgworth 159-8 Bury 158ao; Greenmount 142-7 Astley & Tyldesley 141ao; Walshaw 275-5 Whalley Range 227-9; Westleigh 147-3 Thornham 146ao; Heyside 118-2 Droylsden 117ao; Stayley 167ao Dukinfield 171-3
Division 2A
Both Shaw and Elton now look well placed to move into the Championship after Winton's surprise defeat at the hands of Werneth. Shaw ran up an imposing 260-7, (Joe Whitehead 77), after being 19-3. It was far too many for Glossop 2ndXI, who fell to 98ao, (Jack Boyle ripping the heart out of the innings with 6-16). The new structure now sees no relegation from either Div 2A or 2B this year and this will be welcome news to Werneth. Without this knowledge before the game they beat Winton after totalling 149ao. It was a close call as they got home by only 3 runs and they were indebted to Callum Porteous who finished with 6-30.
Bury 2ndXI 115ao Roe Green 2ndXI 99ao; East Lancs PM 44ao Elton 157ao; Littleborough Lakeside 154ao Elton Vale 145ao; Micklehurst 214ao Prestwich 2ndXI 218-4; Shaw 260-7 Glossop 2ndXI 98ao; Werneth 149ao Winton 146ao
Division 2B
Friarmere now need only a point from their remaining 3 games to secure promotion, and more than likely the title after beating challengers Stretford in a low scoring game as they successfully defended 111ao.
Oldham have a good chance to secure a place in Division 1 as the 5thplaced team in 2A and 2B with the best record as they lead Micklehurst by 12 points in this race. This is despite a defeat at home to Deane & Derby after failing to chase a target of 150 and losing by 28 runs. Syed Raza got 5-9 in the visitors innings and only Siraj Kadodia, (47*), made any impression with the bat for Oldham.
SW Manchester 137ao Denton West 2ndXI 141-7; Stretford 70ao Friarmere 111ao; Whalley Range 2ndXI 54ao Edenfield 277-7; Wythenshawe 30ao Ashton 32-0; Greenfield 2ndXI 98ao Tottington 181ao; Oldham 121ao Deane & Derby 149ao
Division 3 East
Saddleworth clinched promotion with a 54 run win at Unsworth 2ndXI and will now appear in the Division 2 structure next year. They are more than likely to be joined by Springhead despite their defeat by Werneth 2ndXI in a very low scoring game.
Denton 2ndXI 169ao Oldham 2ndXI 204-7; Dukinfield 2ndXI 126-9 Heywood 2ndXI 142-7; Flowery Field 2ndXI 91ao Glodwick 2ndXI 86ao; Springhead 78ao Werneth 2ndXI 89ao; Stand 2ndXI 157-6 Denton SL 2ndXI 142ao; Unsworth 2ndXI 71ao Saddleworth 125ao
Division 4 East
Failsworth Macedonia 232ao Royton 2ndXI 58ao; Thornham 2ndXI 154ao Stayley 2ndXI 34ao; Newton Heath 68ao Heyside 2ndXI 51ao; Ashton 2ndXI Moorside 2ndXI ; Friarmere 2ndXI 169-6 Woodhouses 2ndXI 165-6; United Stars 214-6 Ashton Ladysmith 70ao
Placings in the 2020 structure, (based on tables as at 24thAugust and subject to results in the final 3 games)
Premier
Denton SL; Flixton; Roe Green; Greenfield; Prestwich; Woodbank; Egerton; Clifton; Moorside; Glodwick; Walshaw; Astley & Tyldesley
Premier 2
Woodhouses; Monton; Stand; Royton; Denton West; Flowery Field; Heywood; Heyside; Edgworth; Greenmount; Glossop; Bradshaw
Championship
Whalley Range; Bury; Westleigh; Stayley; Brooksbottom; Uppermill; Swinton Moorside; Denton; Shaw;Elton; Friarmere; Edenfield
Division 1
Dukinfield; Austerlands; Unsworth; Droylsden; Thornham; Winton; Littleborough Lakeside; SW Manchester; Stretford; Oldham;Milnrow; Mottram
Divisions 2A and 2B (allocation between divisions to be determined later)
Micklehurst; Bury 2ndXI; Prestwich 2ndXI; Glossop 2ndXI; Roe Green 2ndXI; Werneth;East Lancs PM; Elton Vale; Deane & Derby; Whalley Range 2ndXI; Wythenshawe; Denton West 2ndXI; Ashton; Tottington; Greenfield 2ndXI; Saddleworth; Springhead; Stand 2ndXI; Clifton 2ndXI; Worsley; Irlam; Hindley St Peters; Daisy Hill; Hadfield
By Martin Frost