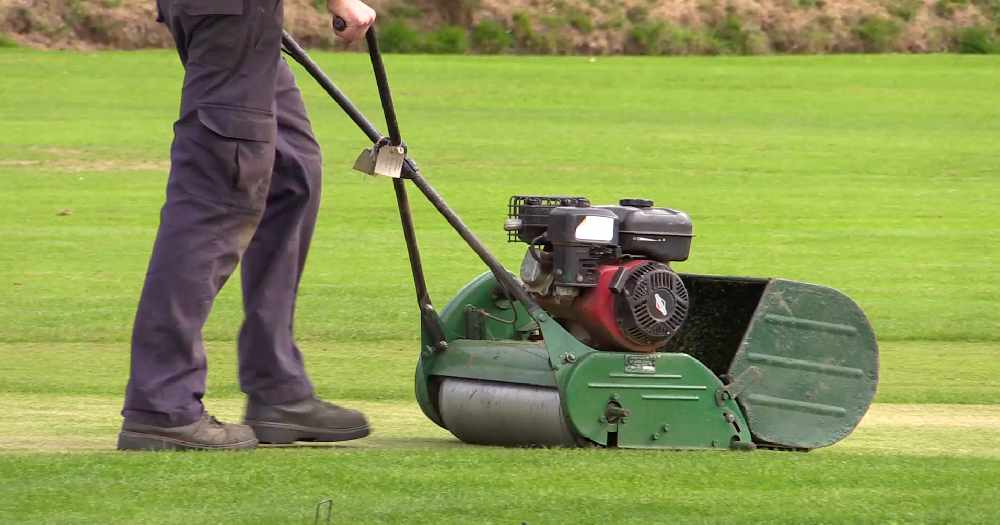 For the second successive weekend rain was generally the winner, although some games did get finished by use of the Duckworth Lewis calculations. 
Rain arrived about an hour and a half into the afternoon's schedule, and put paid to many matches but took around 3 hours out for those games which did manage to finish. The feature locally was Heyside's rout of Dukinfield which sees them in pole position for promotion to the Premier Division with nearly half of the season completed.
Premier Division
The only game in the Premier Division which saw a result was at Sycamore Park where Denton SL stole a march on their rivals at the top of the table. It left DSL with a healthy 13 point lead over Flixton, Woodbank and Greenfield, as the season approaches the half way point. Eleswhere the only play possible was at Prestwich who reached 46-2 against Flixton before the weather had its say.
Monton v Greenfield (Aban); Prestwich 46-2 v Flixton (Aban) ; Roe Green v Egerton (Aban); Royton v Stand (Aban); Denton SL 77-1 (won DL) Clifton 105-9; Woodhouses 44-1 v Woodbank (Aban)
Division 1A
All the local teams with the exception of Austerlands got into action, but the only conclusive outcome was at Moorside. Visiting Denton had a steady start but fell from 23-1 to 56ao, as pro Ernest Kemm, (3-16) was well supported by Imran Khan who finished with 4-5. A rain break left Moorside with a DL target of 34, which they reached in 22 balls to secure the winning points. The win pushed Moorside to within 10 points of leaders Glodwick, who saw their game with Flowery Field abandoned after 20 overs. Uppermill had reached 70-1 at the Crimble, Heywood when the rain arrived.
Denton West 48-2 Unsworth 133-9 (Aban); Glossop v Brooksbottom 156-3 (Aban); Heywood v Uppermill 70-1 (Aban); Swinton Moorside v Austerlands (Aban); Glodwick v Flowery Field 44-4 (Aban); Moorside 34-1 (won DL) Denton 56ao
Division 1B
Heyside's comprehensive demolition of Dukinfield let them steal a march on their challengers and left them with a 3 point gap over 2ndplaced Walshaw. Dukinfield had no answer to Carl Newton, (5-11), and in an innings that lasted 19 overs they managed only 31. Depite the rain a DL target of 29 proved no problem to Heyside who romped home using only 19 balls. The only other play in the Division was at Westleigh, and even then not for very long. Effectively there has been no real move in the tables for a fortnight now, after a virtual washout for two consecutive weekends.
Edgworth v Astley & Tyldesley (Aban); Greenmount v Droylsden (Aban); Walshaw v Bury (Aban); Westleigh 24-0 v Whalley Range (Aban); Heyside 29-0 (won DL) Dukinfield 31ao; Stayley v Thornham (Aban)
Division 2A
All 6 games were unfinished, with 2 of them not starting. Shaw probably felt hard done by as they limited leaders Elton to 59-8 and a DL target of 54 was within their grasp when a second downpour saw the game abandoned. After missing out through weather last week Werneth were looking for a 3rdwin. They bowled first against Roe Green 2ndXI with the innings being curtailed at 68-1 and no further play was possible.
Bury 2ndXI v Glossop 2ndXI (Aban); East Lancs PM v Elton Vale (Aban); Littleborough Lakeside v Prestwich 2ndXI 75-1 (Aban); Micklehurst v Winton 151-8 (Aban); Shaw 9-0 Elton 59-8 (Aban); Werneth v Roe Green 2ndXI 68-1 (Aban)
Division 2B
Friarmere took top spot as they beat the then leaders SW Manchester by 22 runs. Their innings was curtailed at 132-9 after 26 overs and may have thought that this was below par against a SWM team which has been consistent this year. However, they did really well to dismiss the hosts for 110, (3 wickets each for Jamie King and Ishtiaq Hussain). Oldham had restricted Tottington to 113-7 and were set to begin the chase when more rain arrived to leave the game abandoned at that point. In the only other completed game Wythenshawe beat Denton West 2ndXI for a 2ndwin.
SW Manchester 110ao Friarmere 132-9; Stretford 94-5 Edenfield 120-0 (Won DL); Whalley Range v Deane & Derby (Aban); Wythenshawe 176ao Denton West 2ndXI 131ao; Greenfield 2ndXI 119-9 v Ashton (Aban); Oldham v Tottington St Johns 113-7 (Aban)
Division 3E
The tie between the top two, Saddleworth and Springhead was also a victim of the elements after Springhead had reached 105-3, (Jamie Dell 49). All games in this Division were abandoned, with those at Unsworth and Stand failing to start at all.
Denton 2ndXI v Werneth 2ndXI 68-2 (Aban); Dukinfield 2ndXI 63-3 v Oldham 2ndXI (Aban); Flowery Field 2ndXI 60-2 v Heywood 2ndXI (Aban); Springhead 105-3 v Saddleworth (Aban); Stand 2ndXI v Glodwick 2ndXI (Aban); Unsworth 2ndXI v Denton SL 2ndXI (Aban)
Division 4E
Ashton Ladysmith beat the rain to get the points at Failsworth Macedonia. Having contained the opposition to 132, (Dharmesh Trivedi 6-43), they were set a DL victory target of 121, and cantered home by 8 wickets. Newton Heath tumbled to defeat against visiting Woodhouses 2ndXI after being set a DL target of 95. They fell for 38, Kristopher Spender picking up 5-11 for the Medlock Road team.
Failsworth Macedonia 132ao Ashton Ladysmith 121-2 (won DL); Thornham 2ndXI v Heyside 2ndXI 34-1 (Aban) ; Newton Heath 38ao Woodhouses 2ndXI 80-4; Ashton 2ndXI 57-1 (won DL) Royton 2ndXI 64ao; Friarmere 2ndXI v Moorside 2ndXI 36ao (Aban) ; United Stars won (forfeit) v Stayley 2ndXI
Local Cup Games (Sunday)
Premier Cup (2ndXI)
Monton v Greenfield (Postponed); Glodwick N/A Woodhouses
Championship Cup (2ndXI)
Shaw 94-0 Hindley St Peters 92ao; Micklehurst dnb Heyside 105-2 (won bowl out) ; Austerlands (won on forfeit ) v Friends Sporting ; Deane & Derby 240-7 Failsworth Macedonia 83ao
Sunday Cup (3rdXI)
Austerlands 59ao SW Manchester 82ao
Sunday Plate (3rdXI)
Werneth 143-5 (won DL) Ashton 132-8