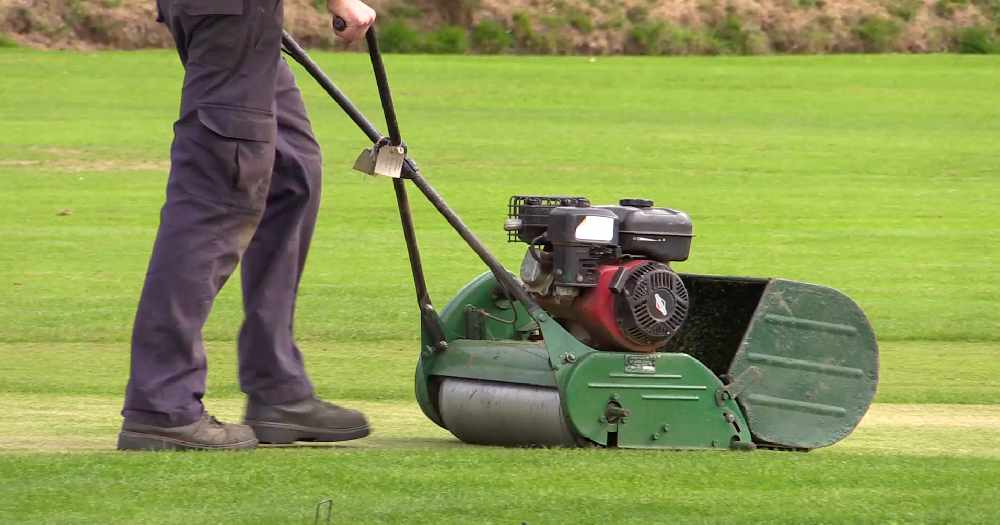 It was another busy weekend of action in the Greater Manchester Cricket League.
Premier Division
Greenfield went into the home game against reigning champions Flixton in 2ndplace but fell to a second defeat of the season. They did well contain the visitors to 177 with Brad Woolley starring. The left arm spinner ripped through the heart of the Flixton batting after they had reached 151-3, taking all the remaining wickets to finish with 7-24. The former Ashton player now has 22 wickets at an impressive average of 9 this season. On the small Greenfield ground there were huge reasons for optimism that this was a reachable target and at 92-1 a win looked on the cards. But a Greenfield collapse saw the remaining wickets fall for the addition of only 43, and defeat by 42 runs. It left the Lad Hill Lane club in 4thplace, 10 points adrift of leaders Denton St Lawrence. Royton are still looking in vain for a first win and they offered little opposition to 3rdplaced Woodbank, being dismissed for 101 and then seeing the visitors to the Paddock canter home without loss. Woodhouses hosted Denton SL and saw the visitors run up 267. They had little answer to this and finished well adrift, being all out for 114, and now find themselves next to bottom.
Greenfield 135ao Flixton 177ao; Monton 252-8 Egerton 210-9; Prestwich 128ao Stand 124ao; Roe Green 181-8 Clifton 183-7; Royton 101ao Woodbank 103-0; Woodhouses 114ao Denton SL 267ao
Division 1A
Glodwick stand proudly at the top after a comprehensive win over visitors Denton. It was their 5thwin from 6 completed games. Batting first Glodwick totalled 205 thanks largely to Farukh Shaghir, (68). The game was as good as over when Denton collapsed to 38-7, (3 wickets each for Imran Asghar and Franco Lenhardt), and despite some late order resistance the visitors eventually fell for 125, leaving Glodwick winners by 80 runs. Up at Turf Pit Lane Moorside took on Austerlands. The visitors batted first and the innings proceeded at a funereal pace, taking 44 overs to reach 63 ao. Only Peter Higginbottom, (29), made any impact as Moorside pro Ernest Kemm took 4-7. The Moorside reply started disastrously as they fell to 15-4, and Austerlands might have entertained thoughts of an improbable victory which would have been their first of the season. It wasn't to be as Moorside clawed their way to the win and a mid-table spot. Uppermill started off the season brightly but have fallen away recently, and it was more of the same as they went down conclusively at Flowery Field who totalled 253-5. Uppermill have been heavily dependent on runs from pro Ayaz Tasawar in the last couple of years and his departure at 18-3 without troubling the scorers was a key point and Uppermill then struggled to break the hundred mark eventually finishing losers by 140 runs.
Denton West 105-2 Swinton Moorside 102ao; Flowery Field 253-5 Uppermill 113ao; Glossop 64-1 Unsworth 61ao; Heywood 140-5 Brooksbottom 138ao; Glodwick 205ao Denton 125ao; Moorside 65-4 Austerlands 63ao
Division 1B
Heyside fell to a surprise defeat a couple of weeks ago at the hands of Walshaw, failing to chase little more than a hundred, but have bounced back in style. They made it three wins in a row and moved to the top of the table as they convincingly beat previous leaders Astley & Tyldesley. It was a good all round performance from the Heyside attack as they limited Astley to 143, with Danny Cashin impressing with 4-21. This proved no problem for them as they cruised to the win inside 24 overs, Nick Campbell finishing with an unbeaten half-century. Heyside have the chance to cement top spot when they visit Droylsden this Saturday.
Edgworth 175-9 Whalley Range 174-9; Greenmount 258ao Bury 278-8; Thornham 201ao Dukinfield 276-7; Westleigh 183ao Walshaw 185-4; Heyside 147-3 Astley & Tyldesley 143ao; Stayley 191-9 Droylsden 199-6
Division 2A
After a disappointing start to the season Werneth have recovered well and made it a 2ndconsecutive win over Prestwich 2ndXI who offered little challenge. Kervon Christmas, (5-24) and Michael Wilson, (4-20), contained the visitors to 79 which Werneth reached easily despite the loss of three early wickets. Shaw had an equally convincing win, moving to 2ndin the table as they beat Roe Green 2ndXI by 162 runs after compiling 257-7 themselves. There were half centuries for Brian Lord, (87), and Lincoln Roberts, (56). The wickets were shared around a 6 man Shaw attack as Roe Green struggled to 95ao.
Bury 82ao Winton 208-9; East Lancs PM 120ao Littleborough Lakeside 121-3; Elton 243-5 Glossop 2ndXI 101ao; Micklehurst 304ao Elton Vale 98ao; Shaw 257-7; Roe Green 2ndXI 95ao; Werneth 81-3 Prestwich 2ndXI 79ao
Division 2B
Friarmere stand 2ndafter a big win at Whalley Range 2ndXI. Adrian du Toit has been in prime form for them in recent weeks and he continued in the same vein with a fine century, (113). It left Friarmere finishing on 256-5, and Whalley Range had little answer to their attack. Du Toit made it a great all round day personally as he took 4-18 as the home side fell for 93ao. Oldham have been climbing the table steadily and a 3rdsuccessive win took them to 4th, 10 points adrift of leaders SW Manchester who beat Ashton. The Pollards team hosted Greenfield 2ndXI and were indebted to Humza Naeem, (79), as they totalled 184. The Greenfield reply saw Josh Lees pick up 51 but Hamza Hussain whittled away finishing with 5-58 as Greenfield fell 49 short of the win.
Deane & Derby 154ao Edenfield 211-8; SW Manchester 308-8 Ashton 182ao; Stretford 83-1 Denton West 2ndXI 79ao; Whalley Range 2ndXI 93ao Friarmere 256-5; Wythenshawe v Tottington St Johns 52-4 (abandoned); Oldham 184ao Greenfield 2ndXI 136ao
Division 3 East
Saddleworth, with a 100% record from completed games stand top. It was a close game as they visited Denton SL 2ndXI who set Saddleworth a target of 212 for the win. Muhammed Haroon, (4-75), featured for the Well i Hole club. Pro Imran Aslam, (73), led the way in reply but with wickets falling steadily it made for a tight finish as Saddleworth inched in by 2 wickets with 14 balls to spare. Just behind them in the table are Springhead, who took on Oldham 2ndXI and successfully chased 162 for the win. Lee Bayliss took 6-50. Soringhead won by 5 wickets, Danny Mulkeen (snr) top scoring with 61*.
Denton 2ndXI 175-9 Heywood 2ndXI 174ao; Denton SL 2ndXI 211-9 Saddleworth 215-8; Dukinfield 2ndXI 114ao Glodwick 2ndXI 180ao ; Springhead 163-5 Oldham 2ndXI 161ao; Stand 2ndXI 174ao Flowery Field 2ndXI 113ao; Unsworth 2ndXI 202-9 Werneth 2ndXI 207-6
Division 4 East
It was a disappointing afternoon locally as both Newton Heath and Failsworth Macedonia were beaten. A Macedonia total of 89 was no trouble for visiting Moorside 2ndXI and the Newton Heath batting line up failed to challenge a fairly meagre target of 110, (Graham Ford 5-33), set by Stayley 2ndXI. Josh Healey took 6-10 for Stayley as Newton Heath were dismissed for 74.
Ashton Ladysmith 191-5 Royton 2ndXI 188ao; Failsworth Macedonia 89ao Moorside 2ndXI 95-2; Newton Heath 74ao Stayley 2ndXI 110ao; Ashton 2ndXI 139-8 Woodhouses 2ndXI 143-4; Friarmere 2ndXI 180ao Heyside 2ndXI 71ao; United Stars 242-6 Thornham 2ndXI
Premier T20 – local games
Whalley Range 107-7 Woodhouses 85ao; Glodwick 87ao Moorside 140ao; Heywood 165-4 Greenfield 151-8; Stayley 148-8 Royton 194-2;
Championship T20 – local games
Micklehurst 188-5 Springhead 152-7; Austerlands 90-7 Uppermill 92-9; Friarmere N/A Heyside;
2ndXI Premier Cup – Round 1 (Local Games)
Royton 98ao Walshaw 200ao; Woodhouses P-P Westleigh ; Greenfield 161-5 (won DL) Elton 179-9; Flowery Field 227-9 Oldham 71ao; Glodwick 188-4 Moorside 173-9; Monton 135-5 (won DL) Werneth 141ao
2ndXI Championship Cup – Round 1 (Local Games)
Friarmere 142ao Shaw 149ao; Austerlands 141-7 Springhead 122ao; Thornham 150ao Heyside 160-2 (won DL); Bolton Indians 75ao Failsworth Macedonia 77ao; Littleborough Lakeside 120-5 Uppermill 114ao; Friends Sporting won Saddleworth conceded
By Martin Frost