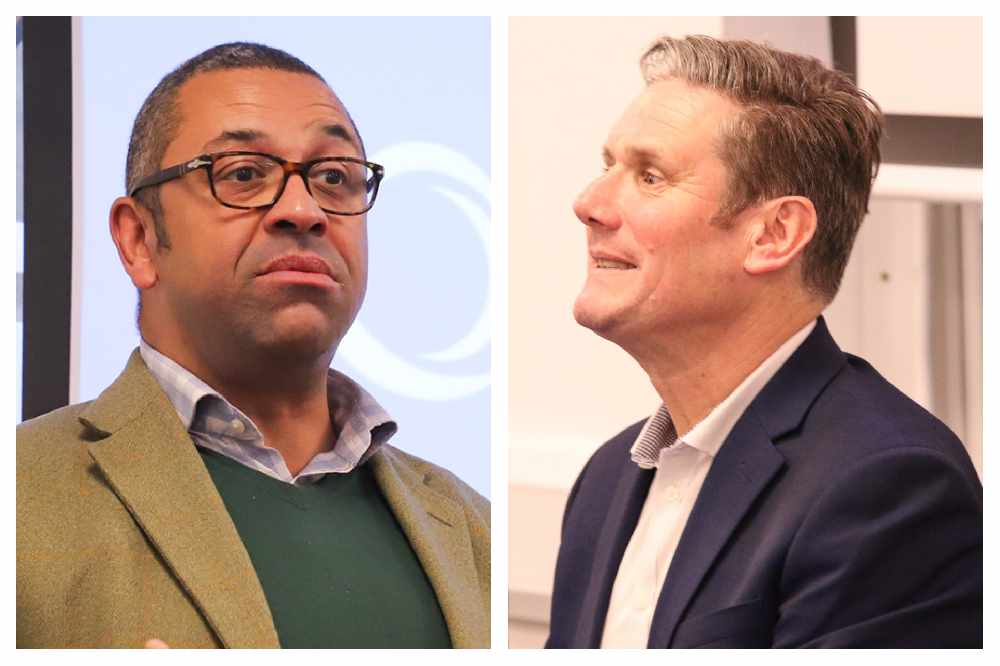 Students from Oldham Sixth Form College welcomed two renowned politicians. 
James Cleverly, co-chairman of the Conservative Party (pictured left), and Sir Keir Starmer, Labour's Shadow Secretary of State for Brexit, each spent an hour at the college ahead of December's General Election.
They spoke to students and took part in a question and answer session, highlighting the clear importance of the youth vote to the two main parties in last month's election.
James Cleverly visited first, alongside Tom Lord, Conservative candidate for Oldham East and Saddleworth.
Cleverly reiterated to students the importance of democracy, encouraging all those over 18 to vote in the election.
Sir Keir Starmer was joined during his visit by local Labour candidates Debbie Abrahams (Oldham East and Saddleworth) and Jim McMahon (Oldham West and Royton).
It was Starmer's fourth visit to Oldham and he was delighted to be visiting the town again.
"The community in Oldham is so uplifting," he said. "It has been fantastic to have such open and direct questions from 16-18-year-olds.
"It is very important that young people have a voice and that they are listened to."
Politics students from the college relished the opportunity to ask questions about topics that they were clearly passionate about during both visits.
Among the issues which were raised and discussed by both politicians were LGBTQ education in schools, the NHS, homelessness, social housing, education and increasing corporation tax.
The college, based on Union Street West in the town, said they would like to thank both James Cleverly and Keir Starmer for their visit and for inspiring students to further their political understanding and exercise their right to vote in their first General Election.
Images and videos by Nigel Wood