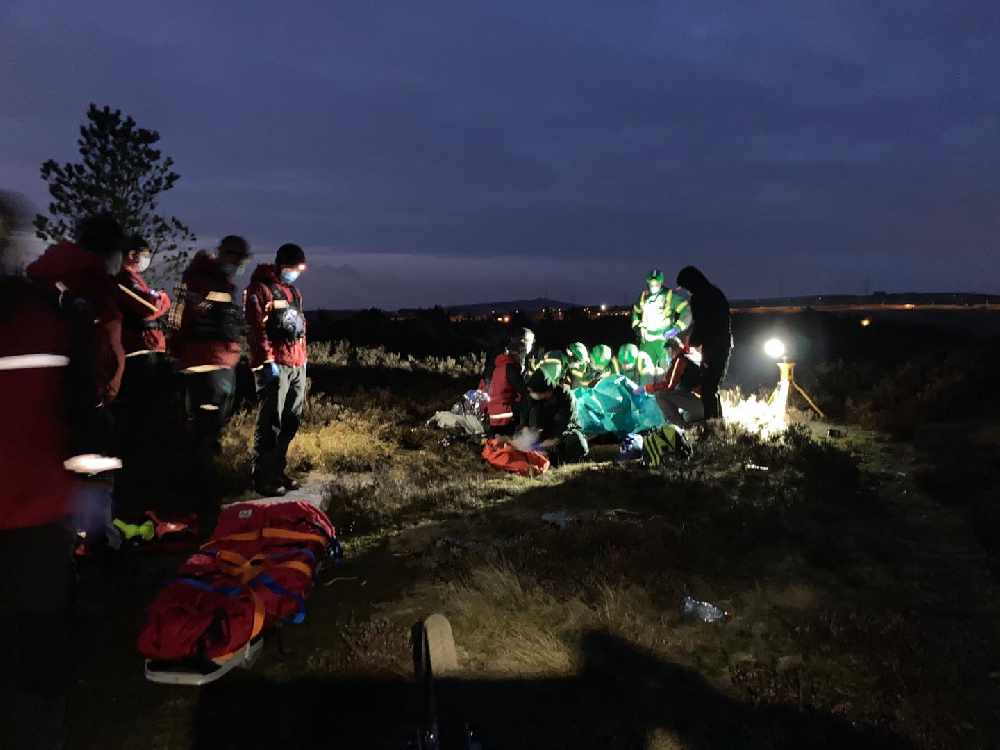 A walker in Oldham was taken to hospital after suffering an "extremely painful fracture to his leg". 
The 28-year-old was out walking at Besom Hill, near Grains Bar, on Sunday evening (7 March) when it happened.
Oldham Mountain Rescue Team were called to help North West Ambulance Service and, due to the man's location and injury, the NWAS Hazardous Area Response Team - who used their advanced medical techniques to assist the crew at the scene.
An OMRT spokesperson added: "The casualty was then packaged onto our stretcher and wheel for the short, if not a very muddy journey, down to the ambulance for onward transport to hospital.
"Thanks to all involved in another great example of inter-agency collaboration. We wish the casualty all the best for a speedy recovery."
In total, 15 members of Oldham MRT were involved for just over two hours.
Image: Oldham Mountain Rescue Team
Read more from the Oldham Reporter