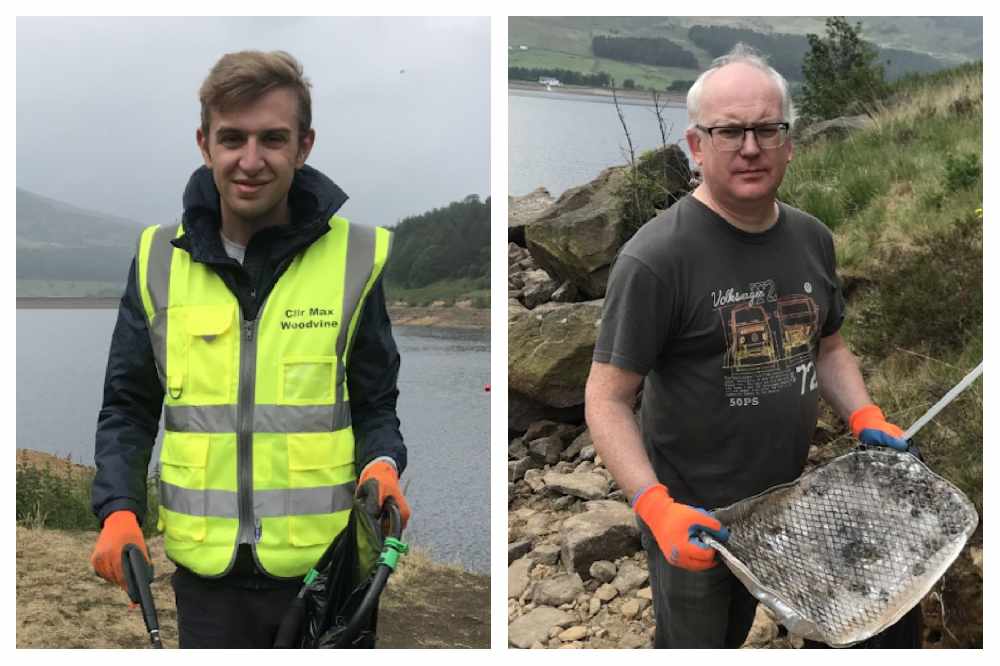 Volunteers - including local councillors - have helped to clean up Dove Stone Reservoir, where rubbish has been left by visitors.
The RSPB organised a litter-pick at the popular tourist destination on Tuesday morning (June 16).
Amongst the group of volunteers who turned up to tidy up was Saddleworth Parish Councillors Max Woodvine and Jamie Curley.
The team worked their way around the reservoir, cleaning the beaches and main walking trail as well as the picnic seating area at Ashway Gap.
They filled many bags of rubbish with plastic bottles and packaging, cans, crisp packets, cartons, clothes, nappies - and even a disposable barbecue!
Cllr Woodvine said: "We are fortunate to have this scenery and surroundings. Dove Stone should not be closed but visitors and tourists should be considerate and take their rubbish home. It was very disappointing to find a BBQ, considering the recent fire which has scarred our moorland landscape."
Main image:
Councillors Max Woodvine (left) and Jamie Curley picking up litter around Dove Stone Reservoir.