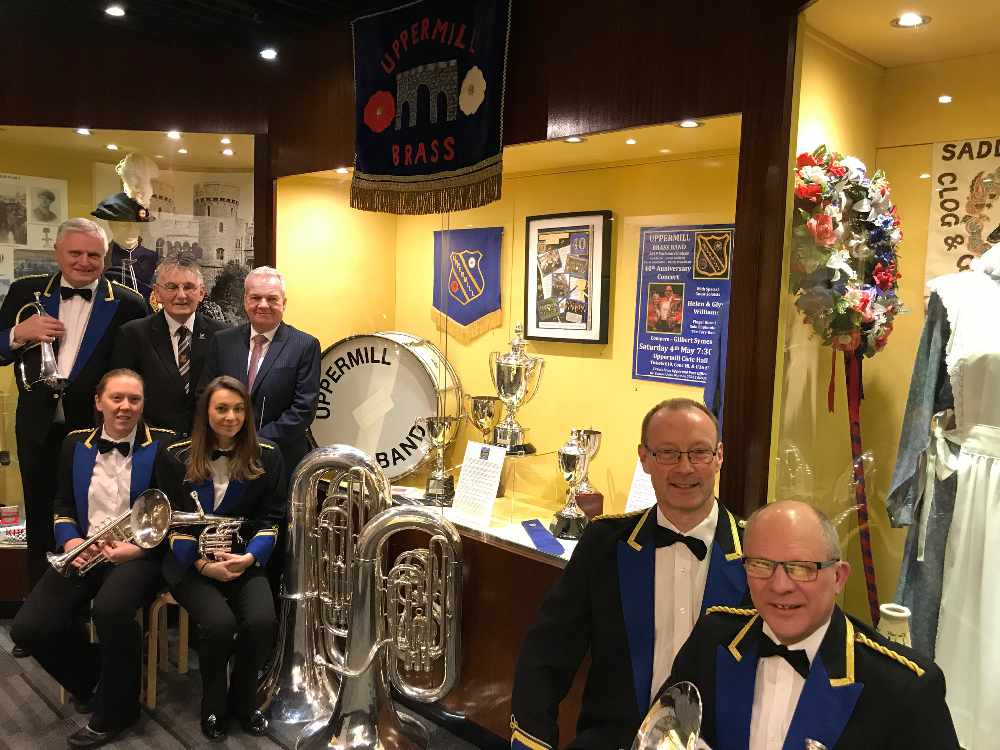 The national success of Uppermill Band is now being shared by the Saddleworth community.
Uppermill Band were crowned National Third Section Champions in the 2019 National Brass Band Championships.
Saddleworth Museum and Gallery, in Uppermill, have created a display that not only showcases the National Trophy but also celebrates the history of Uppermill Band.
Other key items in the display include a marching bass drum presented to the band by Saddleworth Parish Council in 1980, and the trophies won in four consecutive years at the Pontins contest - Uppermill Band being the only band to achieve this accolade.
Visitors will also have the opportunity to buy the Uppermill Band CD in the Museum shop.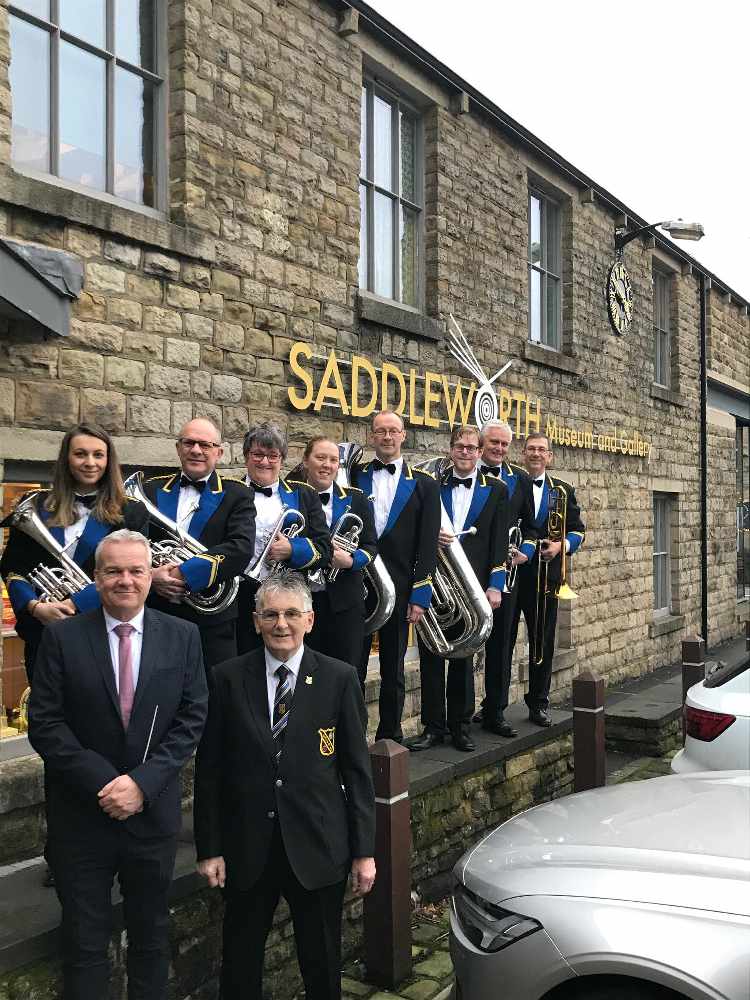 Members of Uppermill Band outside the Saddleworth Museum and Gallery
If you would like to hear the National Third Section Champions, Uppermill Band will be holding a celebration concert at the Uppermill Civic Hall on Saturday 18 July.
Musical Director Dean Redfern said: "It is a privilege to be the Musical Director of Uppermill Band. I couldn't be prouder of the players and their achievements over the past few years, with the highlight so far being the win at the National Finals of Great Britain.
"Seeing the Third Section National Championship Trophy in the Saddleworth Museum and Gallery, within the excellent display they have created, gives the local community the opportunity to share in our ongoing success. Thank you for allowing us to share our success to all.
Band Chairman John Ward added: "I have had so many proud moments during my 40 years as Chairman of Uppermill Band, none more so than seeing the excellent display recently installed in the Saddleworth Museum and Gallery.
"The display includes items dating from the Band's formation in March 1979 to the present date, with pride of place given to the Third Section National Champion Band of Great Britain Trophy awarded to Uppermill Band following the Band's outstanding performance in September 2019.
"Thanks go to the expertise of the Museum staff for putting together the excellent display, which we hope will be of interest to the many visitors to Saddleworth and help to keep alive the heritage and traditions of the Brass Band Movement."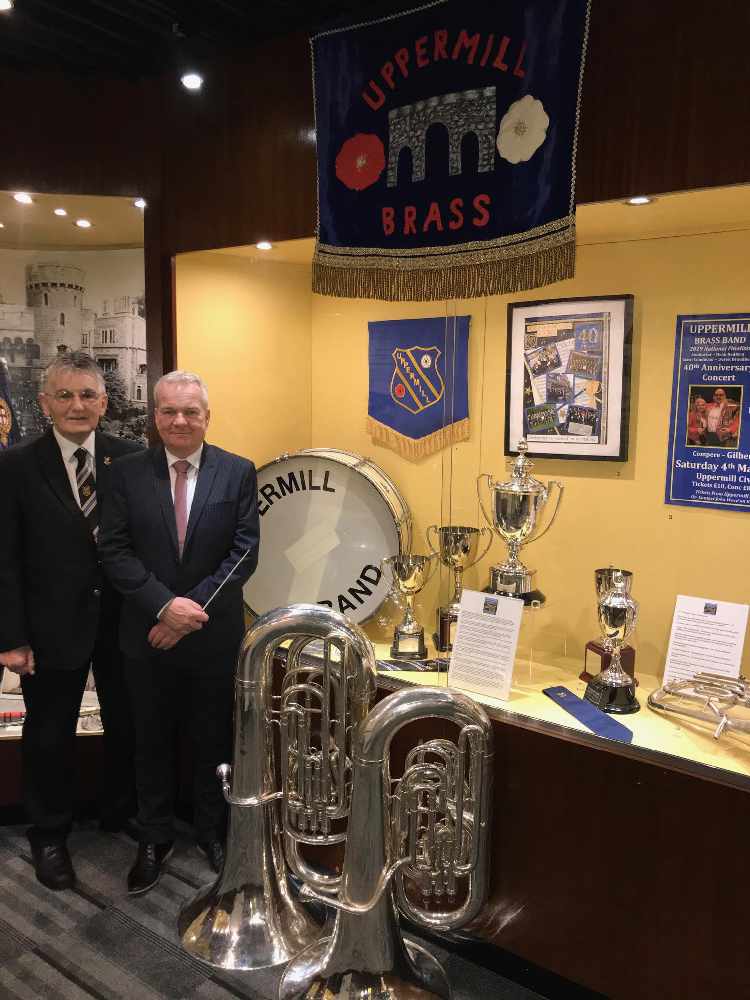 John Ward and Dean Redfern next to the display
Main image:
Members of Uppermill Band inside the Museum by the display.