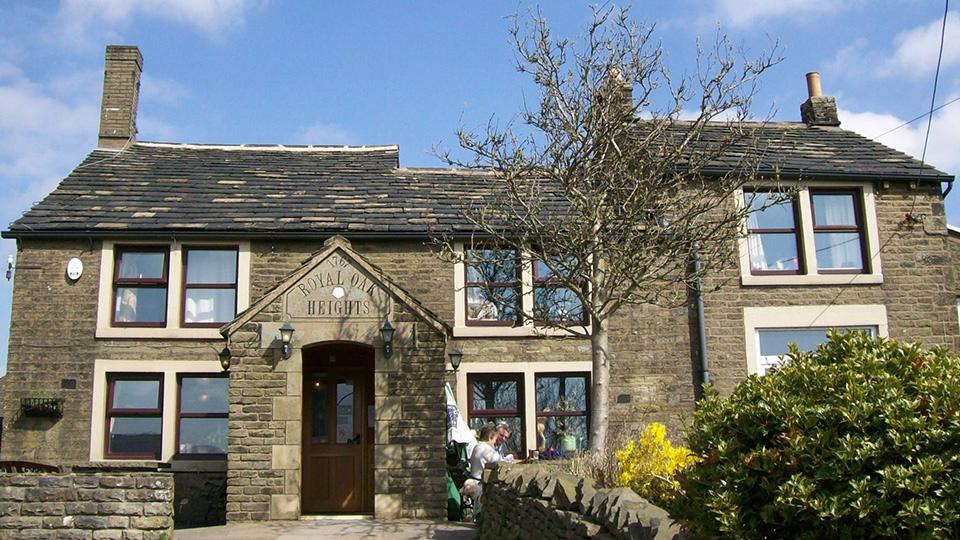 One of Saddleworth's most famous pubs, and part of the community's unique cultural heritage since 1767, has called last orders.
The Royal Oak, owned by Michael Fancy and his wife Sheila since 1993, stands opposite the iconic St Thomas Church Friarmere at Heights, 1,200ft above Delph.
Its closure at the weekend was greeted with shock on social media and Peter Alexander, local chairman of Campaign for Real Ale (CAMRA), said: "This is devastating news.
"The pub has been a Good Beer Guide entry for 28 consecutive years – a fantastic achievement and a great tribute to Mike and Sheila."
Mr Fancy said: "We would like to thank the customers who supported us over the years, but unfortunately the time has come to close the door for the final time.
"This is due to the small number of customers on weekday and Saturday evenings, with only Sunday afternoon worth opening for.
"Over years people's working lives have changed with having to be up and out of the house early to try and avoid traffic.
"After a long day at work, by the time you've dined it's time to relax before going to bed to repeat it all again the day after.
"I understand it's hard to get motivated to go out for a drink when you can put you feet up with a nice glass of wine or a beer at home.
"When folk started going out in the late 70's, it was unusual to drink in the house - it was the norm to go to the pub to socialise.
"But unless people use pubs more, a lot more will disappear," he declared, citing the closure of a dozen local hostelries in recent years.
Mr Alexander added: "The Royal Oak is a unique pub in a splendid, but isolated location. But, like many rural pubs, it has suffered from a drop in pub-going and increasing costs which has made business difficult.
"Our rural pubs in Saddleworth are some of the best anywhere and they deserve and need our custom.
"The old maxim 'use it or lose it' is unfortunately all too true. The Heights will be sorely missed and we wish our best for the future to Mike and Sheila," he added.
CAMRA's social secretary Ken Holt heaped praise on the ancient moorland hostelry and its owners.
"The Royal Oak is largely unspoilt by modern trends and marketing gimmicks," he said.
"The pub had a special atmosphere with welcoming log fires and the consistently good quality of traditional cask beers.
"It is in an outstanding location on an old packhorse trail, next to the deconsecrated St Thomas's Church with fine views across the surrounding countryside.
"It was an ideal place for a quiet drink."
The pub was originally established in 1767 under its original name the Punch Bowl and in the 1900's it had its own brewhouse.
Heights churchyard was used for the BBC's adaptation of Daphne du Maurier's gothic novel, Jamaica Inn, and was previously used in 'In The Flesh'.
It has also featured as the backdrop in many film locations, including 'A monster calls' featuring Liam Neeson.
And, over the years, the popularity of the location has brought a host of stars to share the delights of the cosy pub, including comedians Steve Coogan and Patrick Stewart, Pauline Quirk, Jenny Agutter and John Henshaw.
Michael explained: "Because of the actual location, actors and film crew don't get any interference here."