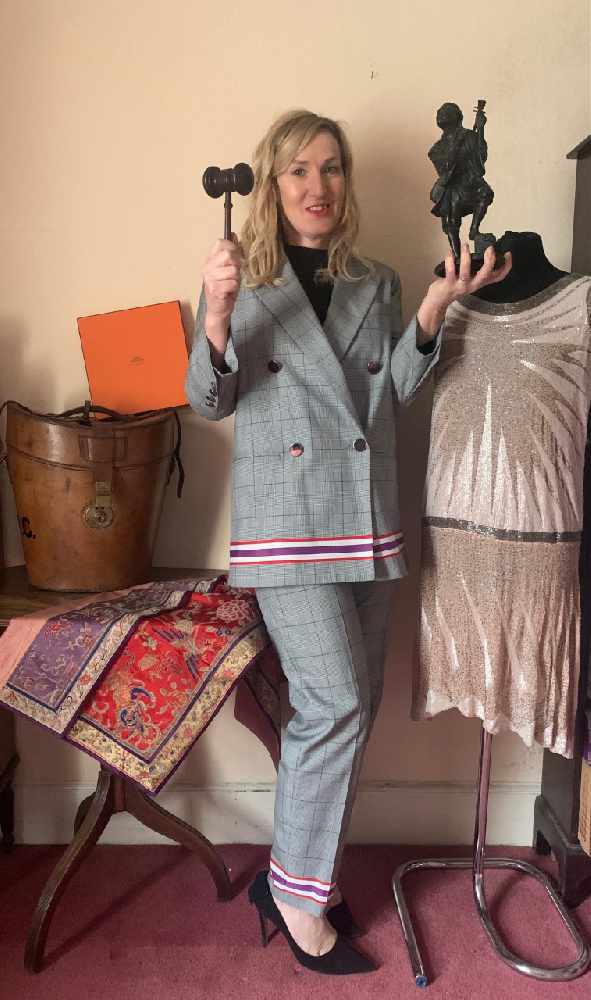 TV auctioneer Caroline Hawley is inviting people to "flog it" this weekend... all for a good cause.
The bubbly star of the BBC's Bargain Hunt is urging people to support a cash-strapped village church's novel way to raise money for a major refurbishment.
She revealed the initial appeal by St Thomas's Church in Delph asking its congregation to donate gold, silver or costume jewellery to be auctioned brought amazing results.
Now folk are being encouraged to contribute their unwanted items by taking them to the church hall between 2pm and 4pm on Sunday, whilst observing strict Covid restrictions.
And Caroline will make a separate solo visit later to study and evaluate the finds some time, before all the lots are auctioned online next month. She is valuing the goods free of charge and without commission.
Caroline, who also helps front the BBC's Flog It! programme, said generous gifts from the church congregation and community so far have already raised some fascinating items.
She highlighted a few of the lots, saying: "These are just a few of the amazing lots that we have coming up for St Thomas's Church on February 20. People have been so very generous with their donations.
"There is a French beaded dress £100-£200, Victorian leather hatbox with top hats £150-£250 and Hermès silk scarf £80-£120.
"A Chinese silk embroidered wall hanging £80-£120 and a Japanese Meiji period bronze figure of a musician £100-£200. There is also antique jewellery, watches and silver galore," she declared.
Rev John Rosedale, the Saddleworth team vicar, said in two years the stalwart 80-strong congregation raised more than £400,000 for major refurbishment works at the church, which is also a village community hub.
He said: "With increased costs we were £60,000 short of the new total and would not be able to pay.
"The call went out for more financial support and one particular response helped us to think again, not cash but unwanted valuables that we could take to auction.
"The Biblical principle for this can be found in the Old Testament, when in rebuilding the temple in Jerusalem the people brought their silver and gold and also furnished the temple.
"The idea was put out to the congregation and Julie Dawson took the bit between her teeth. Within hours of the call, she had contacted Caroline who valued what we have free of commission."
The vicar added: "Small items of antique furniture would also be welcome. Any items unsold at auction we will seek to sell via other means – nothing will go to waste."
To view and bid at the auction, log on to either easyLiveAuction.com or the-saleroom.com.
You can also visit www.Hawleys.info which will lead you to the catalogue. You can also leave bids or book telephone bids through Hawleys. The auction takes place on 20 February, beginning at 10am.
Main image:
Caroline Hawley with some of the star items.