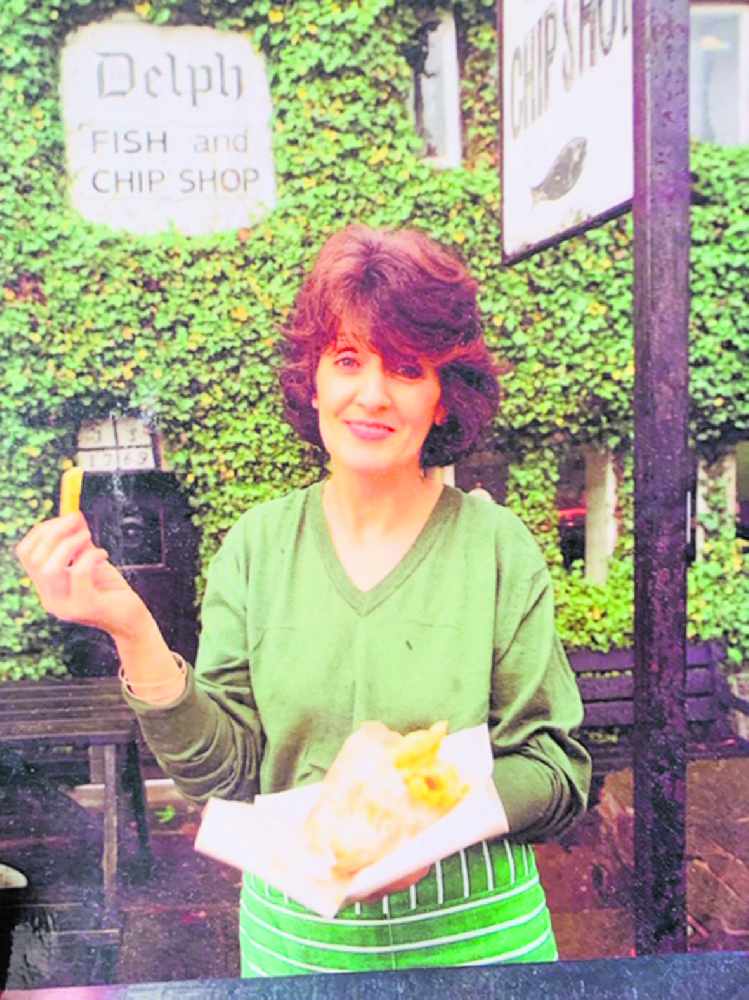 The sad passing of Mary Isherwood, a kindly, caring community champion, who owned Delph Chippy with her husband Graham since 1972, has revealed a remarkable story.
Born in 1945 in Omagh in post war Northern Ireland, Mary (pictured) was raised in Nazareth House Orphanage, Derry, where she developed a real talent and love of music, playing the violin and singing.
Aged just 11, Mary was chosen as part of a select few when the elite Little Gaelic Singers toured the United States where she appeared on the Ed Sullivan Show.
It was in that same show that Elvis made a second appearance which was widely seen as the turning point in his career setting him in his way to global superstardom.
In addition to her star-studded appearance, Mary played at Carnegie Hall.
At 15 she 'hired' a bicycle and absconded the orphanage to head for Liverpool and then Manchester where she met Graham at the Cafe Royal.
They married and a year later they bought the fish and chip shop in Delph, where they remained ever since. The couple were admired and respected by the wider community.
They had two children, Luke and Grace and four loving grandchildren James 11, William, eight, Hugo, six, and Theo, one.
Mary's funeral will be held at Holy Trinity Church, Woods Lane, Dobcross, tomorrow (Friday, January 10) at 2pm.
Afterwards the wake will be at The Swan in Delph.