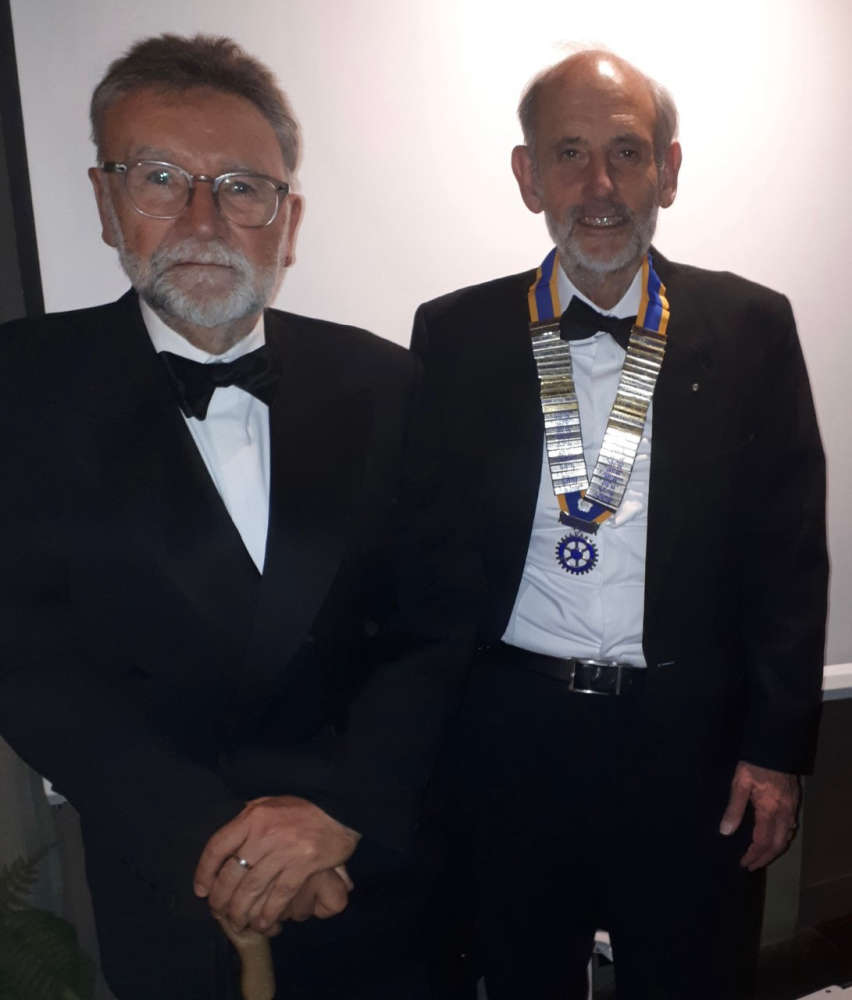 Professor Tony Redmond OBE with Dr Ian Brett, president of Saddleworth Rotary Club.
A distinguished medical pioneer was guest of honour at the Rotary Club of Saddleworth's annual charter night.
Professor Tony Redmond OBE, from Failsworth, made an informative and engaging presentation on UK-Med, the frontline medical aid charity, which was born of the NHS in Manchester.
The organisation has worked more than 20 years towards a world where everyone has the healthcare they need when crises or disasters strike.
It started life as the South Manchester Accident Reaction Team (SMART), part of the local NHS, but, guided by Professor Redmond, it has grown into a distinguished service offering planning and medical support following natural and man-made disasters.
It has helped people affected by earthquakes in Albania and China, wars in Sarajevo and Kosovo, worldwide Ebola and Covid outbreaks and established the Nightingale Hospital in Manchester.
In addition, Professor Redmond helped establish guides for international co-ordination and standards for practitioners providing support at the forefront in Ukraine with medical support. This is in addition to work they are continuing to carry out worldwide.
The charter night at the White Hart Lydgate was a reminder of the club being granted a 'Charter' as a member of the wider Rotary International organisation - in effect a 'birthday' celebration of the creation of a Rotary Club.
Among the guests were Rotary District Governor, Eric Russell and his wife Irene, and presidents of Crompton and Royton: Andy Czakow; Oldham: Neil Taylor; Oldham Metro: Garvin Crabtree. Saddleworth Parish Council chair, Cllr Barbara Beeley, accompanied by recently-elected Oldham councillor Alicia Marland.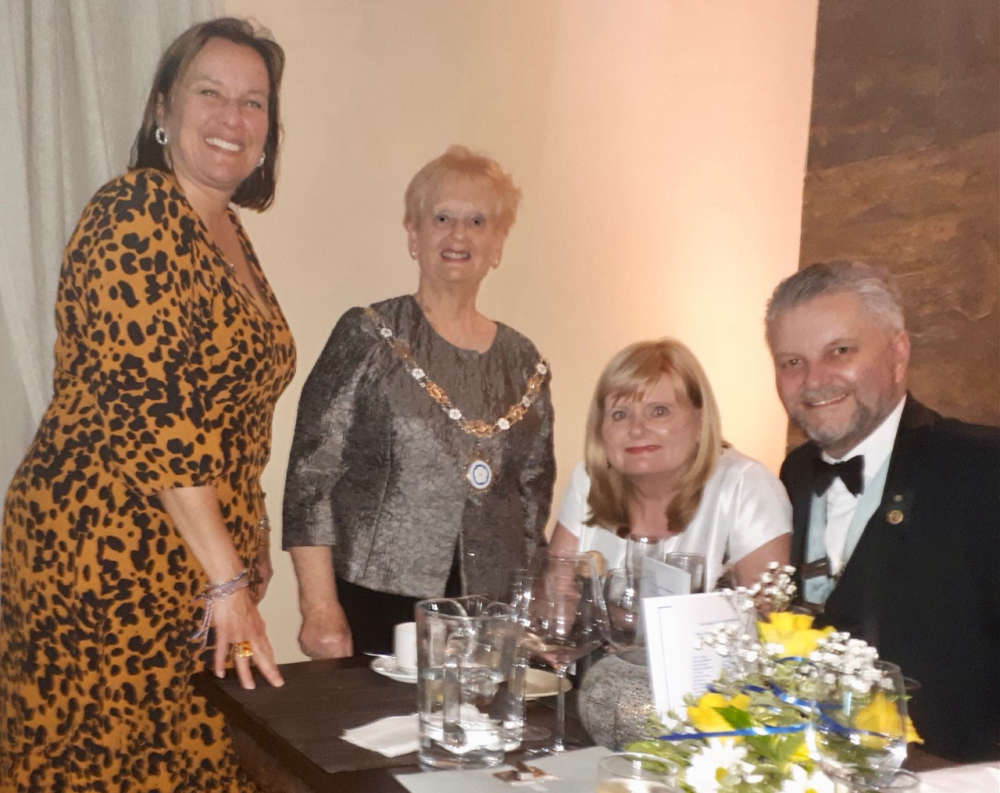 Saddleworth Parish Council chair Cllr Barbara Beeley, accompanied by recently-elected Oldham councillor Alicia Marland with the district governor and his wife
Saddleworth Rotary Club members are now preparing for another busy year of community involvement and their 50-year anniversary Charter Night in 2023.
Details of UK-Med and their work can be found at www.UK-Med.org.
Read more from the Oldham Reporter