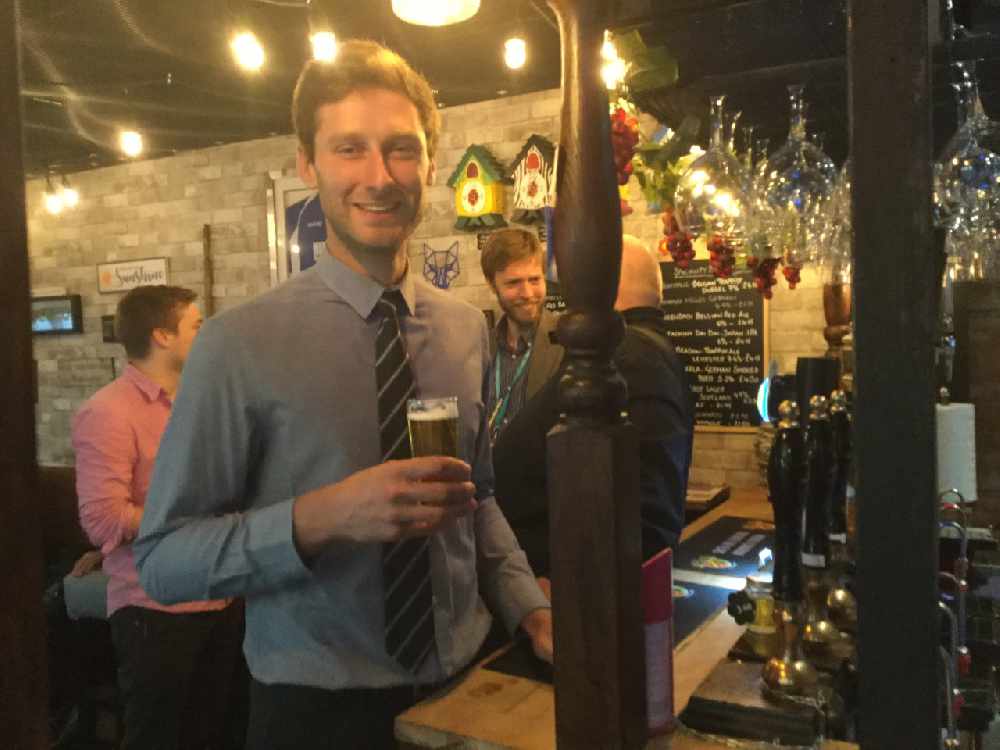 Oldham's newest micro bar has been given a positive thumbs up by the council's leader, officers and punters.
Landlady Michelle Riley, 47, opened the intimate Cob and Coal recently to great acclaim from customers seeking a quiet backwater to share a drink in a quirky setting at Tommyfield market.
And, already, the cosy bar and bottle shop is injecting new life into the market with stallholders saying Michelle's open handed approach, encouraging customers to buy food from outlets to eat in the bar, is paying dividends.
Sean Fielding, the council's leader, dropped in with colleagues and was shown the bar's impressive list of beers and ciders.
Posting on social media, he observed: "Many of the ales haven't travelled far to get to Oldham. I had half a pint of Norwegian Farmhouse Pale from the Brightside Brewery in Radcliffe.
"The bar is a great addition to The Market Hall and its already drawing more people in to Tommyfield."
Sara Hewitt, The Town Centre and Markets Manager for the council, said: "We're thrilled that Michelle has chosen Tommyfield Market as the location for her new venture.
"Her speciality beers and ciders are a great addition, and she has brought new customers with her. The attention to detail that Michelle has shown in fitting out the tap room is fantastic - we wish her every success with it."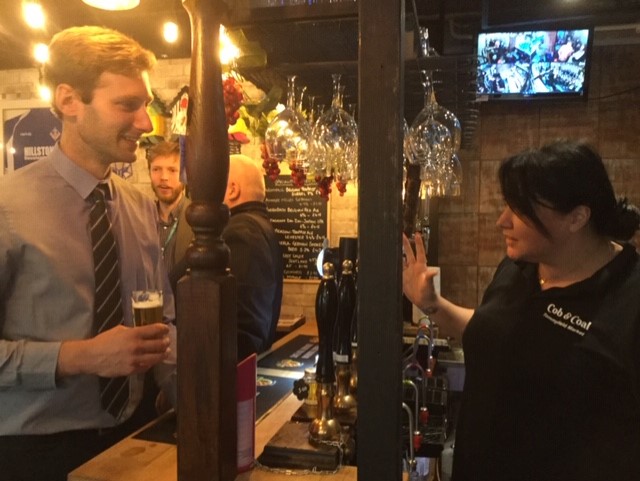 Michelle, a former landlady at the White Lion in Delph, said: "The stallholders and customers have been very welcoming. I encourage customers to shop in the market and I have no problem if they want to eat their purchases in the Cob and Coal. It's about creating a happy environment."
Leicester-both Michelle settled on the bar's unique name after discussing traditional cob coaling with her husband Chris.
She said: "And I've always got into a many a row over what a bread roll should be called. It's a a cob in Leicester and in the end we decided on an honourable compromise and the name of the tune fitted the bill because of song's connection to the area."
The song "We come a cob coalin'" was a firm favourite sung by children in the run up to Bonfire Night.
The Cob and Coal is open from Monday to Friday from 11am to 5pm; from 10am to 5pm on Saturdays, and is closed on Sunday.