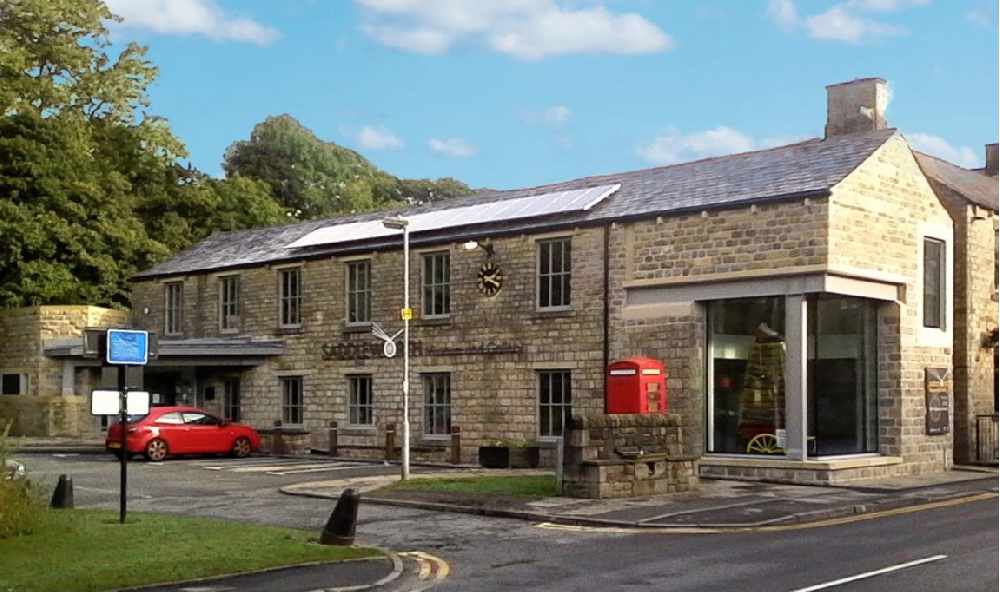 Saddleworth Museum and Gallery hope to begin a phased reopening in August, with changes and Covid-secure measures in place. 
The centre on High Street in Uppermill has been closed since 20 March, when museums and art galleries were among the first venues instructed to close by the government.
Like many other organisations, it has been a difficult time for Saddleworth Museum and Gallery.
They said: "We have continued to incur costs of course but have used social media more to promote free a couple of learning workshops and one virtual online art exhibition, and the ongoing curator's own collection of 'Old Saddleworth' photographs."
Despite working hard to implement changes in line with government guidance, staff and volunteers at Saddleworth Museum and Gallery realised very early that reopening on Saturday 4 July would be almost impossible.
They explained: "Museums, especially independents and charities like Saddleworth Museum, face far more challenges and changes than others. We rely heavily on volunteers of course and, with furloughed staff and a board of trustees, we now believe we have completed the detailed consultation process required despite all the restrictions around the rules for meetings.
"Again, we have used electronic means to communicate whenever possible. We already had Covid compliant activities looking after incoming post, Friends membership subscriptions and essential building maintenance etc. We knew that the correct working practice restrictions meant that the work we needed to do, and the equipment we needed to install, would take a long time."
The new normal for the museum will initially mean fewer people - both visitors and volunteers - on site, with staff working from home where possible, so it will be open for fewer afternoons.
The plan, the museum says, will probably mean only opening at weekends to begin with and there will be Covid-secure measures in place - including hand sanitiser stations, one-way systems and other signage.
The new normal will also mean an appointments system for visitors to help control the number of people in the venue and collect data required for the NHS Test and Trace system.
The museum will also look to have an enhanced website for more online booking, shopping and events.
They added: "Once we know the first weekend dates of our safe re-opening, we will launch an advance online booking system on http://www.saddleworthmuseum.co.uk/ as well as email and phone.
"Whilst we have several project activities every day, our last expected major review of our progress will be on or around, 20 July. Once we are sure that everything is, or certain to be, as safe and secure as we can make it for the public, volunteers and staff, we may be able to announce when we present our new normal to the public. We hope to do this one weekend in August."
The museum say there will be a further update on their safe re-opening on or around Tuesday 21 July, with those interested asked to visit their Facebook page https://www.facebook.com/SaddleworthMuseumAndArtGallery/ and website http://www.saddleworthmuseum.co.uk/.