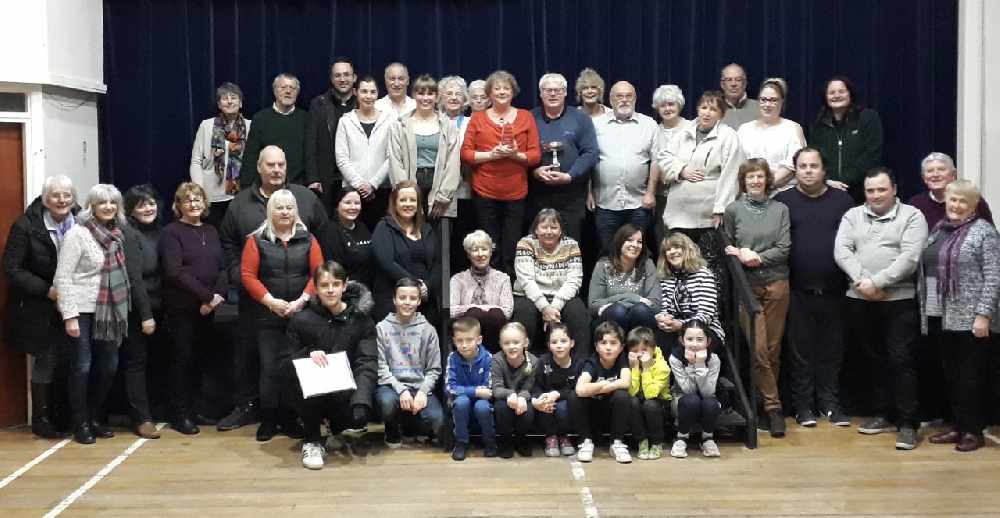 A dedicated Saddleworth amateur dramatic society have returned triumphant from a glittering award ceremony, after pulling off a surprise win for the first time in their history.
The St Chads All Stars (pictured) were nominated for three awards by the National Operatic and Dramatic Association (NODA) for their blockbusting pantomime 'Ali Baba and the Four Tea Thieves'.
These included accolades for best female comedy performance by Hilary Edgerton, and best ensemble and the best pantomime categories.
However, they brought home the silver, scooping a trophy in the Best Technical section for the panto's ultra violet scene, produced by David Millett the show's technical director, and his team.
The first awards dinner was a celebration of talents in 2019 from NODA's North West District Seven, including Oldham, Bury, Rochdale and Ashton. The All Stars formed in 1983 and has been performing pantomimes in Saddleworth since 1994.
The awards dinner was attended by Kate Millett, the All Stars chair and show director, her husband, David and Hilary Edgerton.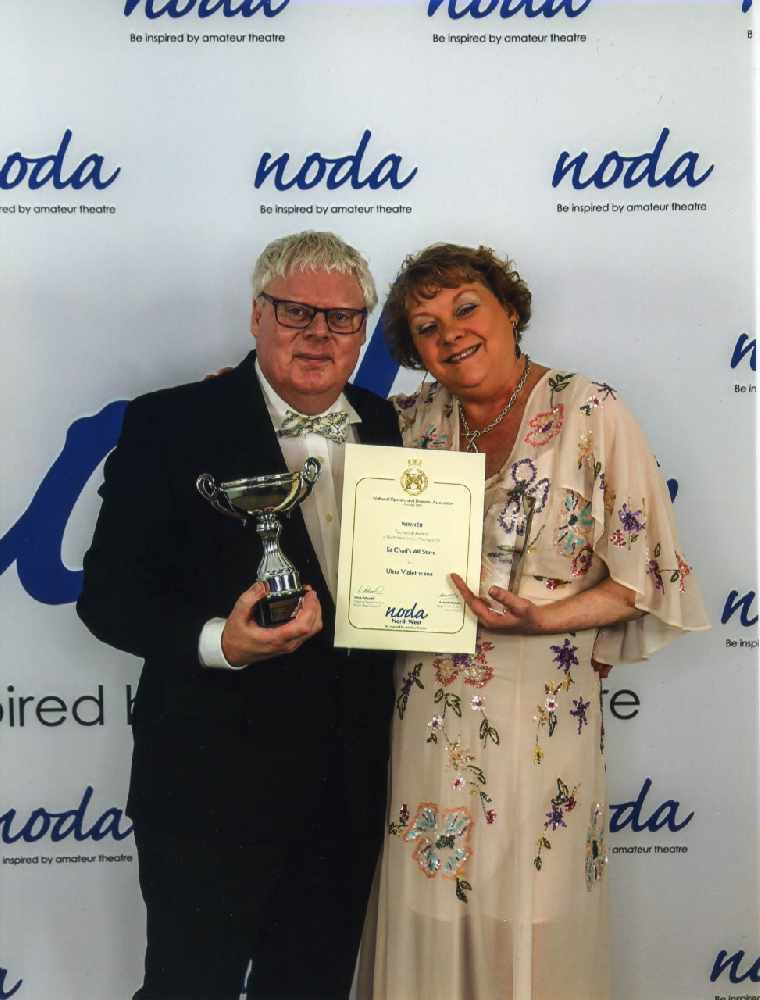 David and Kate Millett
Kate said: "The Best Technical award came as a big surprise. There were no nominations - the All Stars were the outright winners."
Claire Ashworth, the NODA North West representative, said: "The All Stars UV scenes were technically the best she had ever seen. We are very proud to win the award, it was a real team effort."
Kate, the show director and wardrobe mistress, worked closely with David, who was responsible for stage and lighting, to achieve the special effects while cast members, stage crew and Eileen Skinner, the UV props operator, brought the scenes to life on the stage.
Kate is following in the footsteps of her mother Jean Radcliffe, making and adapting costumes in the All Stars extensive wardrobe which Jean created for All Stars during her 20-year membership of the society.
The All Stars' next show is The Wizard of Oz, performed at Kiln Green, between Wednesday, March 11, and Saturday, March 14.
There are tickets available for Wednesday, Thursday and Saturday 11.30am performances - Friday and Saturday at 3.30pm are sold out. Contact Mike Jones on 07966 779 215 or email m.jones001@btinternet.co.uk.
The St Chads All Stars always welcome new members for performing on stage, back stage or front of house. For more information, contact chair Kate Millett by emailing kejrad@outlook.com.
And they are gearing up for a glittering traditional pantomime, Snow White and the Seven Dwarfs, full of fun for all the family, between Wednesday, November 25, and Saturday, November 28.
Costumes are available for hire. Contact Kate on 07890 826 331.