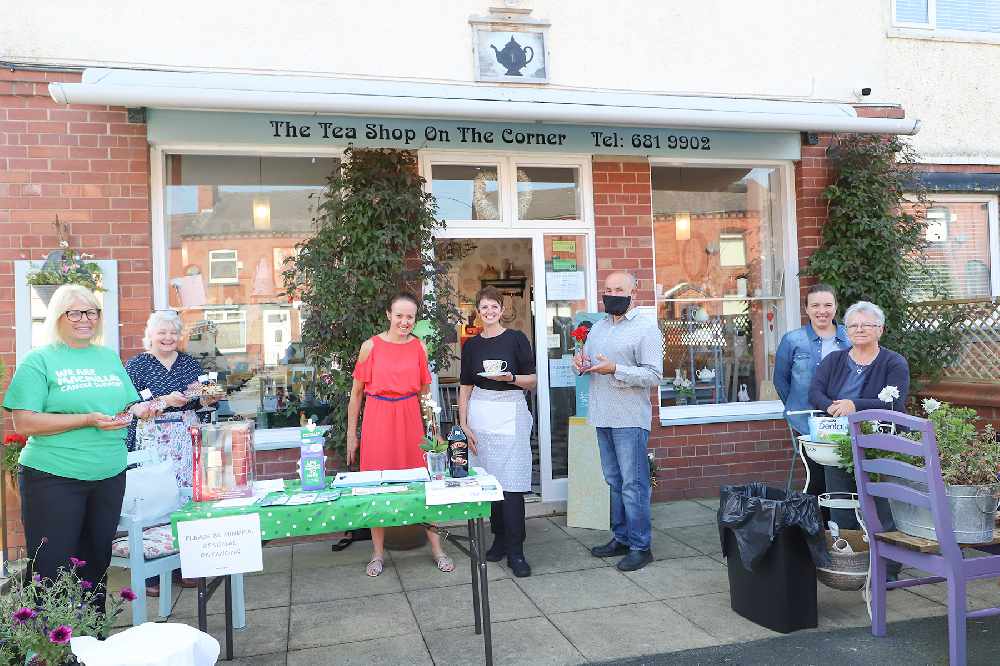 A kind-hearted volunteer and a tea shop got into the fundraising spirit by hosting a Macmillan coffee morning which raised hundreds of pounds for the cancer charity. 
Macmillan's biggest fundraising event - known as the World's Biggest Coffee Morning - sees people hold their own coffee mornings to support those facing cancer.
Volunteer Tracey Cook, a member of the public who gives up her time to help others, usually holds a Macmillan coffee morning every year at Victoria Park Community Centre in Denton but it's still closed at present due to the coronavirus pandemic.
As a customer of The Tea Shop on the Corner in Failsworth, Tracey mentioned to owners Christine and Changiz Afshari that she couldn't hold an event this year because her usual premises were closed - and they kindly let her run it at the Ashton Road East shop.
The shop is usually closed on Mondays but they kindly opened the shop from 10am to 12pm last week so that the coffee morning could still go ahead.
In total, they raised a massive £400.22 in just two hours.