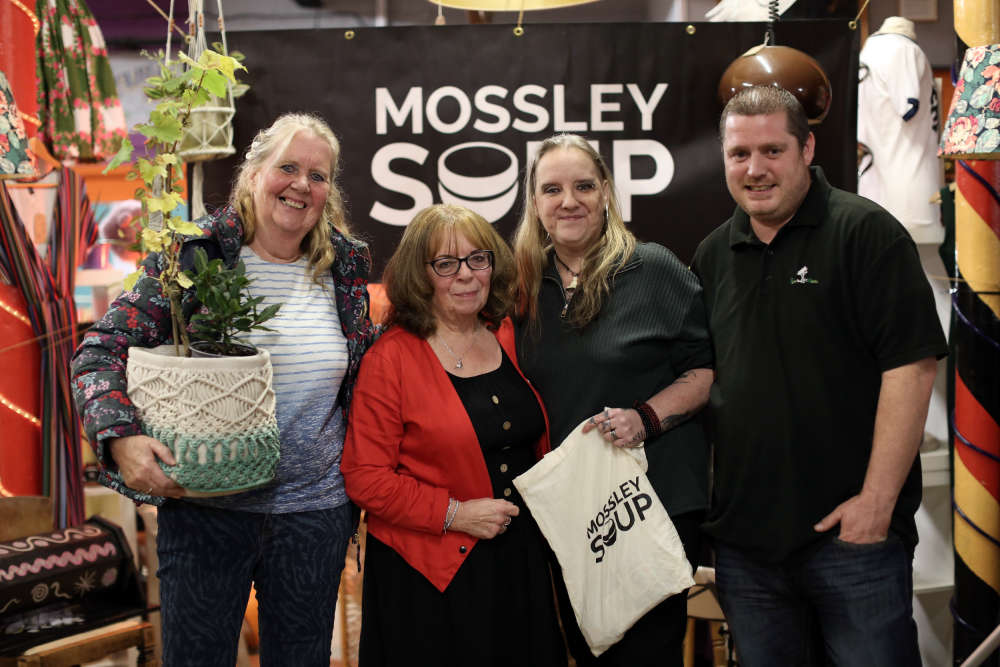 Tameside's People 4 Wildlife delivered the winning presentation at the latest Mossley SOUP event, securing £1,721 raised by event attendees.
Mossley SOUP volunteers welcomed more than 160 diners to Emmaus Mossley for their 15th event, sponsored by Premier Kia. Attendees donated £5 each in return for soup, entertainment, presentations from four local projects and a vote.
Live music welcomed diners as they took their seats and enjoyed freshly made soup and bread. Four project presentations followed, each having four minutes to share their idea followed by four questions from the audience.
The four projects presented at this event were Incredible Edible Mossley, Mossley Cancer Committee Mossley Christmas Tree Festival and Tameside's People 4 Wildlife. After the presentations, diners cast their votes, a fund-raising raffle was drawn and then the winning project was announced.
Bex Ward, one of the presenters from Tameside's People 4 Wildlife, said: "We were blown away by the atmosphere on the night. There was so much love and support in the room for all those presenting their ideas.
"We were ecstatic and truly moved to receive the most votes and would like to take this opportunity to thank both Mossley SOUP and all those who supported us. We are currently ordering materials to complete all the aviaries and animal enclosures at Dane Bank and will be working hard to get everything completed by next spring."
Tameside's People 4 Wildlife received £1,721 raised from donations on the door, the raffle, a £250 donation from Emmaus Mossley and £100 from Premier Kia. The three runners up also received £100 each towards their projects from event sponsor Premier Kia.
Four freshly made soups were prepared by local volunteers Darren Bateman, Sarah Birkett and Rory Callaghan. Soup ingredients were donated by A Taylor & Son Family Butchers, Co-op Mossley and Square Meals.
MP Jonathan Reynolds said: "Another absolutely superb Mossley SOUP on Thursday evening. It is always a pleasure and a privilege to be part of such a positive event. A huge thank you as ever to the brilliant team of volunteers who make this happen and to Emmaus Mossley for hosting."
Raffle prizes were donated by George's Deli, Mossley AODS, Mossley Home Improvement, Photography by Cara Jane, Pizza Love, Scona, Suki's Wardrobe, The Britannia Inn, The Gillery and Wildflower Florist.
Project ideas are being sought from local businesses and those looking to start a business for the first themed Mossley SOUP event, scheduled for Thursday 15 February 2024. To find out more and submit a proposal, head to http://bit.ly/MossleySOUP.