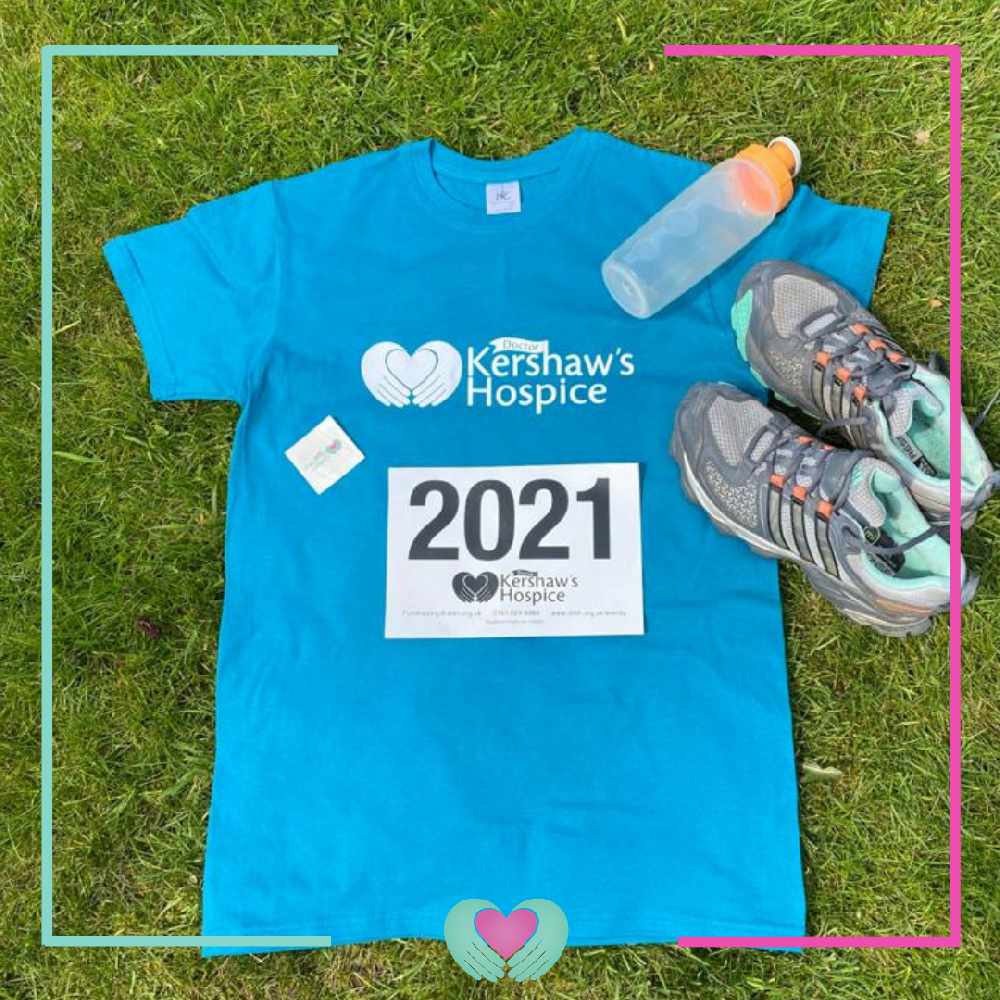 The Oldham community is being invited to take on a solo walk or to join their friends and family by signing up to a virtual walk in June to raise much-needed funds for Dr Kershaw's Hospice. 
The popular physical Hospice to Hospice Walk has had to be put on hold due to the coronavirus pandemic, but the Royton-based hospice was inundated with requests from supporters asking for ways in which they can recreate the fun atmosphere from the annual sponsored walk.
Taking place throughout the month of June, walkers will be able to take part with a route of 5km or more if they want to challenge themselves, with all ages being encouraged to join in, even four-legged friends!
Dr Kershaw's Community Fundraiser, Lillie Winterbottom, said: "With so many requests from supporters asking us for a new way to get up, get out, get together and get fundraising, and with restrictions gradually easing over the coming months, we thought now would be the ideal opportunity to launch the Dr Kershaw's Hospice 'Virtual Hospice Walk.'
"Between 1 - 30th June you can celebrate being together again with family and friends or simply set yourself a solo challenge that will make a difference for the patients in our care."
Registration for the 'Virtual Hospice Walk' is £8 per person, with walkers receiving their own 'Virtual Hospice Walk' fundraising pack including a sponsor form, a T-shirt, temporary tattoo, bespoke walker number and a post walk virtual medal to say that 'I walked the Virtual Hospice Walk for Dr Kershaw's'.
Lillie added: "Every Virtual Hospice Walker will be able to get out and about in the fresh air on their own sponsored walk whilst raising funds that will help to provide compassionate, dignified care for our patients at a time when they are most vulnerable and need help the most. We're really excited to be able to give our supporters this opportunity and can't wait to see the streets and parks full of Dr Kershaw's T-shirts and Dr Kershaw's Smiles!
"For everyone who does sign up we can't thank you enough for your support for your local Hospice, it means so much to our patients and their families."
For more information or to sign up, visit www.drkh.org.uk/hospice-walk or call 0161 624 9984.
Anyone who registered for the 2020 Hospice to Hospice Walk and transferred their registration fee to 2021 can take part free of charge, by selecting the appropriate option on the online registration form.
People who sign up are also being reminded to adhere to the latest government guidelines on how many people, or households, can be together at that time.
Read more from the Oldham Reporter