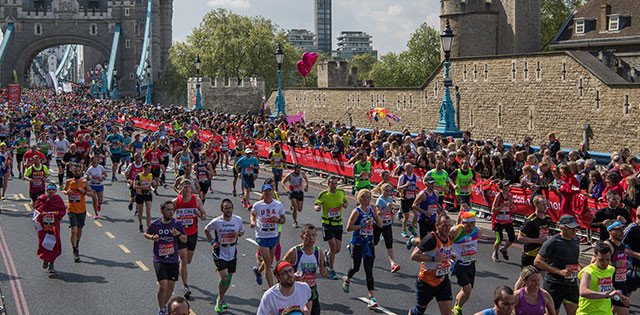 A Royton-based hospice is looking to find a supporter to take on the 2020 London Marathon after receiving a place for the 26.2 mile marathon challenge.
Through a ballot created by the team at the Virgin Money London Marathon, smaller charities are given the opportunity to apply for one of 500 places in one of the world's most iconic running events.
This year, Dr Kershaw's Hospice are one of the lucky recipients of a place in the April 2020 event and they are looking for a runner to take on the challenge on their behalf, to cross the finishing line for Kershaw's and raise vital funds for the care of patients at the Oldham centre for palliative care.
"We're looking for a runner who is passionate about their community and for who Dr Kershaw's holds a special place in their heart," said Community Fundraiser Lillie Winterbottom.
Lillie added: "The chosen runner will need strength, commitment and inspiration to cross the finishing line and we know that our amazing community will have all those attributes. We will be asking the chosen runner to be proud to wear one of our running vests and be proactive in raising funds for Dr Kershaw's."
Dr Kershaw's are looking for a special person who values their community and wants to support the care of local people at the hospice.
Anyone who has the London Marathon on their bucket list too might be ideal!
If interested, contact the fundraising team at Dr Kershaw's for an application form by calling 0161 624 9984 or email fundraising@drkh.org.uk.