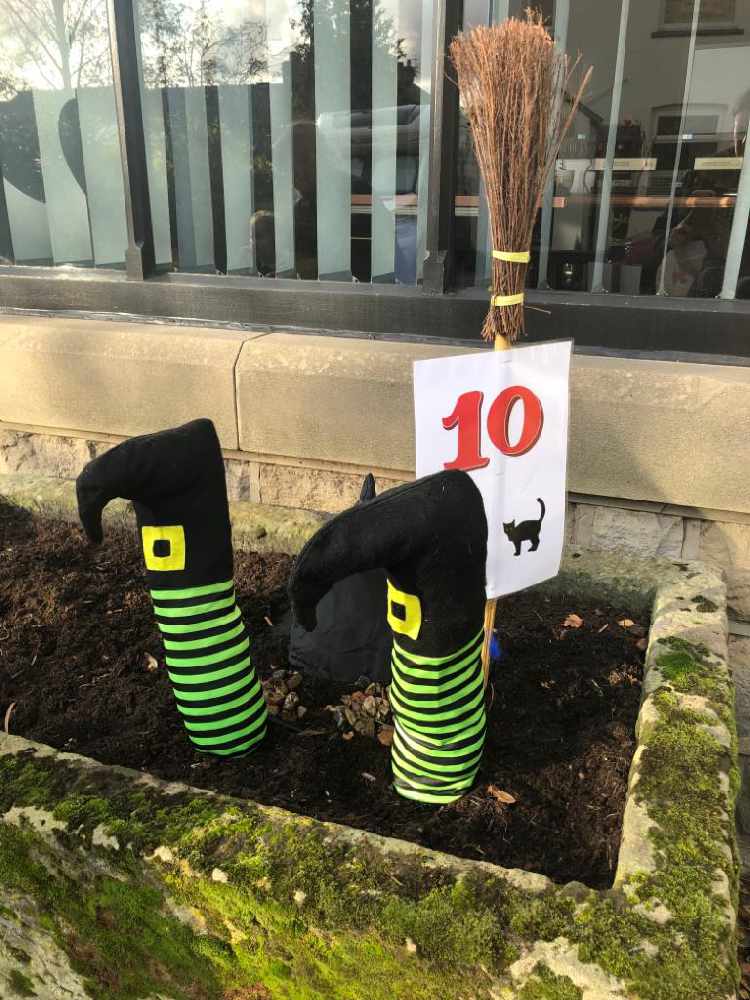 If you go down to a Saddleworth village today, you're guaranteed a spooky surprise.
From now until Sunday, November 3, 20 spine-chilling creative exhibits will bring an extra shiver and a smile to locals and visitors to Diggle.
The hand-crafted displays are all part of the village's Spooky Trail, an innovative fundraiser for the Friends of Diggle School (FODS), and a novel way to celebrate Halloween.
And the spooky-related effigies make startling appearances at locations, including the duck pond and the Huddersfield narrow canal.
Ghost-hunting children and parents can follow the Spooky Trail with the help of a specially produced 'guide' which can be swapped for a Halloween treat at one of the designated village outlets.
They have been made by the industrious Tracy Buckley and two fellow FODS members, Elinor Cadogan and Natalie Kenrick.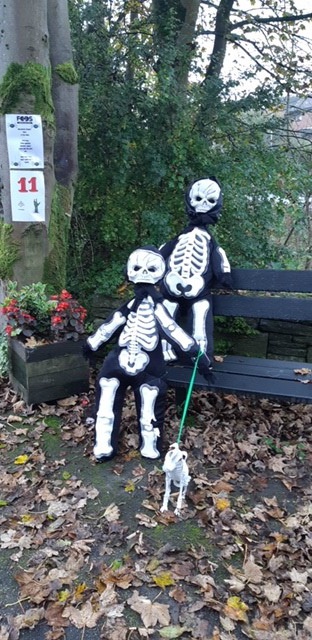 Tracy said: "We're hoping the Spooky Trail will be another school fund-collecting winner and follow the success of our Scarecrow Trail and summer fete - Diggle by the Sea - earlier this year, which helped raised a remarkable £13,500 for school funds alongside other efforts.
"We are in the process of deciding what is being funded for school this year.
"However, we have committed to Commando Joe's, an award-winning programme for children, when an elite team of military veterans inspire school pupils across the UK with team-building, character and resilience skills."
Tracy added: "It's part funded by the Department of Education."
The Spooky Trail sheets, costing £2 each, can be obtained from Grandpa Greene's ice cream parlour, Woolyknits, Warth Mill, and The Gate Inn, Huddersfield Road.
Children can exchange the sheet for a Halloween treat.