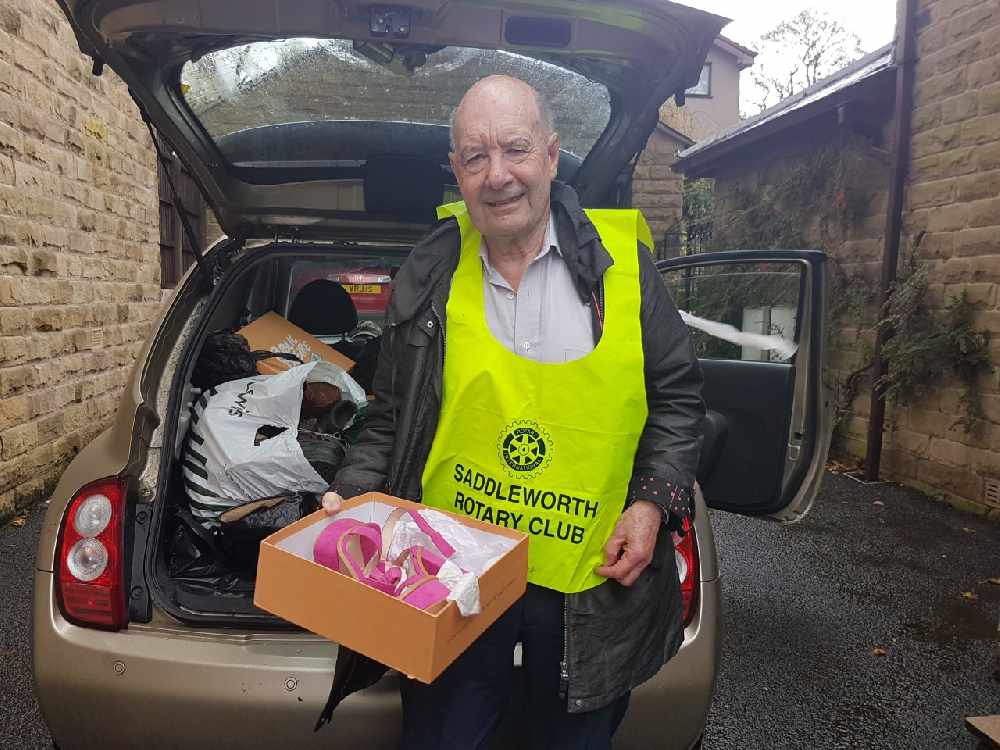 Three local rotary clubs have collectively put their best feet forward to collect shoes for a worthy charity.
And the first community appeal by the stalwart members of Oldham Metro, Saddleworth and Middleton have netted more than 1,000 pairs of men's, women and children's footwear.
The clubs joined forces on a mission to find shoes in good condition to send to the UK-based Shoe Aid, aimed at helping vulnerable families and the homeless.
At their depot in Nottingham the shoes will be sorted, cleaned and repackaged before being sent to schools, homeless centres and other locations.
Figures show one in four children go to school without proper footwear and the homeless suffer from trenchfoot due to inadequate footwear anf each month half a million shoes go to land fill. In all 40 north west rotary clubs are spearheading the collection.
Jon Stocker, of the Rotary Club of Saddleworth, said they collected more than 220 pairs in support of campaign with Oldham Metro collecting the lions share. He said : "We collected from members, friends, neighbours and family. There were all types of shoes collected from walking boots to high heel shoes- even shoes still in their boxes."
"Shoe Aid support shoe povrty in the UK and overseas and the shoes collected get a new leae of life and also helps to reduce the number of shoes going to landfill."
In addition to. North West rotary support Shoe Aid are working with some of the largest UK organisations to reduce shoe poverty and footwear waste and its impact on the environment, but all are helping Shoe Aid deliver its Mission.
Frank Bolger of Oldham Metro said:" We are awaiting the end of lockdown as Shoe Aid have been informed by they shouldn't be travelling outside their area during the current restrictions. We have limited space for storage and we have had to suspend collections until we are clear what restrictions will be in place after Dec 2nd."